2320 meters. Conquest of the peak
Last weekend I stormed with friends (read - friends) one of the peaks of the Aibga ridge, which is 2320 meters above sea level. This is not the highest point I have ever conquered, but much higher than the usual Ai-Petri.
I must say that lifting to such a height requires good health and good physical fitness. In addition to the beloved one, it was necessary to carry a heavy backpack with photographic equipment, which only added complexity, because we did not have the qualities of climbers, well, not a whit! As we have bypassed all these difficulties and obstacles, I will tell you now.
2 Our journey began from Adler Station. No, the ladies got into "Swallow" back in Sochi, I sat down with them here, for I lived nearby. Ticket price Adler - Rose 250 rubles
3 Views outside the window changed with kaleidoscopic rapidity
4 And we did not notice how we got to Rosa Khutor
5 Station Rosa Khutor. All stations in the region are made in the same style and colors of Russian Railways. Somehow show more
6 Olga is an aborigine.See how confidently and purposefully she takes us to a free bus that takes us to Krasnaya Polyana
7 A couple of minutes and we are on the spot. Here it is - the center of Rosa Khutor. It was possible to make a photograph better, but then a point of interest would not fit into the frame, to us, Crimeans, inaccessible
8 Mzymta River and foam fake creation of the architect Dushkin. River impressed, "creation" - no
9 Radison foam. This is how to buy a copy of the latest iPhone from China for 1000 rubles. Somehow separately tell
10 But we were attracted not by new models, but by something older. For a couple of tens of millions of years
11 The Black Pyramid is another peak of the Aibga range. I was there last year
12 Puppet is beautiful. I am glad that Mzymta is real
13 So, we start climbing to the top! Due to our lack of preparation, we decided to do without climbing equipment, bought a ticket for 1,500 rubles for the cable car and went up. Three closed gondola lifts lead to the summit: Olympia, Zapovednyi Les and Kavkazsky Express. Here
yuhanson
,
liorelin
and
sairon
14 Fascinating species begin from the very first seconds.
15
16 Rise lasts long enough, but it gives pleasure
17 View of the Caucasus Mountains
18 If desired, you can get here by car.
19
20 Rose Plateau at an altitude of 1170 meters - the athletes lived here during the Olympiad. Now there are hotels
21 A lot about the past Olympics here.
22 I will talk about the Rosa Plateau later, but for now we need higher!
23 We take a look at the Olimpia lift, which brought us to Rosa Plato, and we have to transfer to the Zapovedniy Forest, which will lift us to a height of 1,350 meters. There, where the ski slopes are located. But there is little snow in August and we will not linger there
24 The length of this cable car is 1541 meters.
25 Views are simply amazing!
26 My companions: Olga
liorelin
and Oksana
sairon
27 At an altitude of 1350 meters, we do not linger and change to the "Caucasian Express" cable car
28 Snow, unfortunately, no. It looks like the ski slope in August
29 The length of this cable car is 2370 meters, but we rise quickly enough.
30 And now we are on Rosa Peak, from where the views are truly fantastic! This is the ridge of Aibga
31 And this is a panorama of the Caucasus Mountains. But I will tell you more about this later. See you!
Taken:
unique templates and modules for dle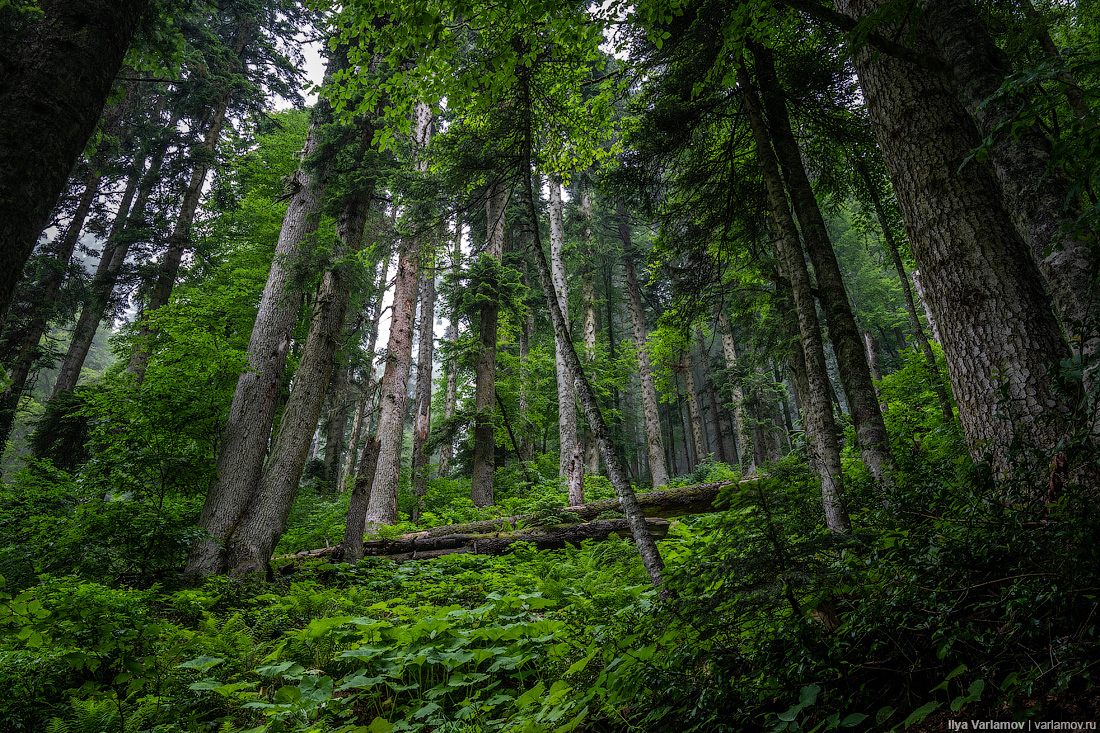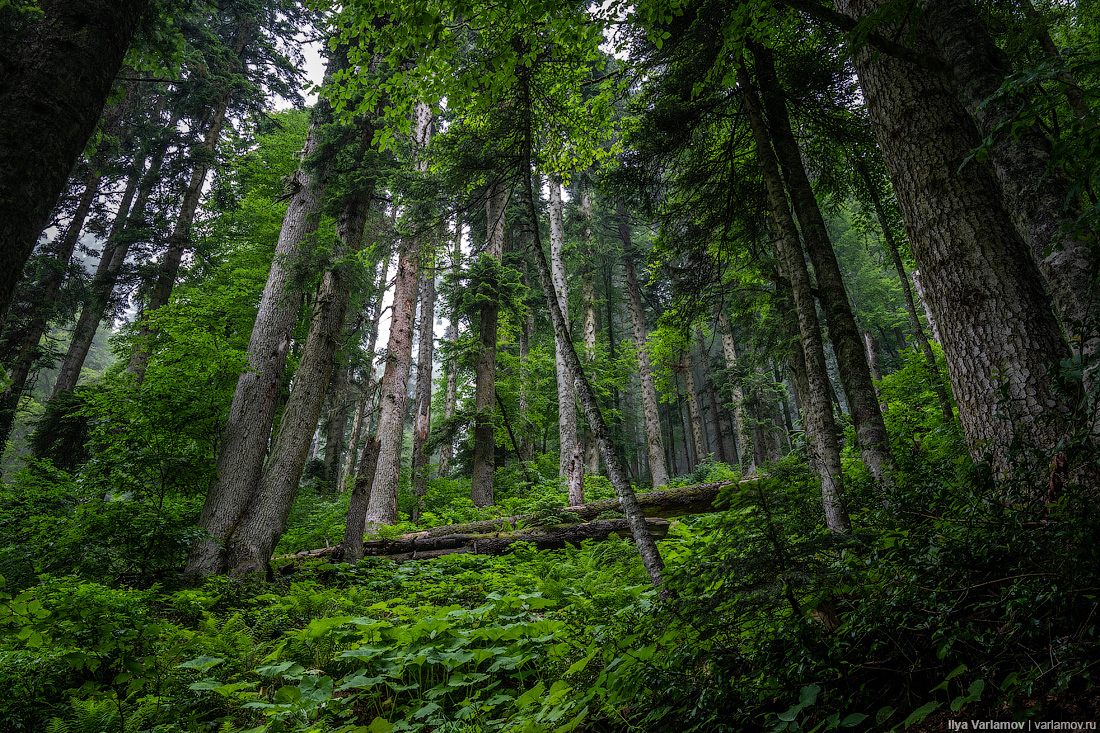 See how beautiful the world is without football!
- = This post has a sponsor = - The last few weeks I have been actively driving around the cities of the championship. I already dream of these FIFA logos, in the ears of these cries of fans, from
Mass descent in bathing suits at the resort Rosa Khutor in Sochi
Winter sports enthusiasts spent last weekend taking part in the BoogelWoogel festival at the Rosa Khutor resort in Sochi. About 20,000 people took to the slopes, 1
Journey to Ilyas. A little beauty from above
Hello, friends! Today I finally got out of the urban jungle into nature. My friends and I conquered one of the Crimean peaks of Ilyas-Kai.
Related news
2320 meters. Conquest of the peak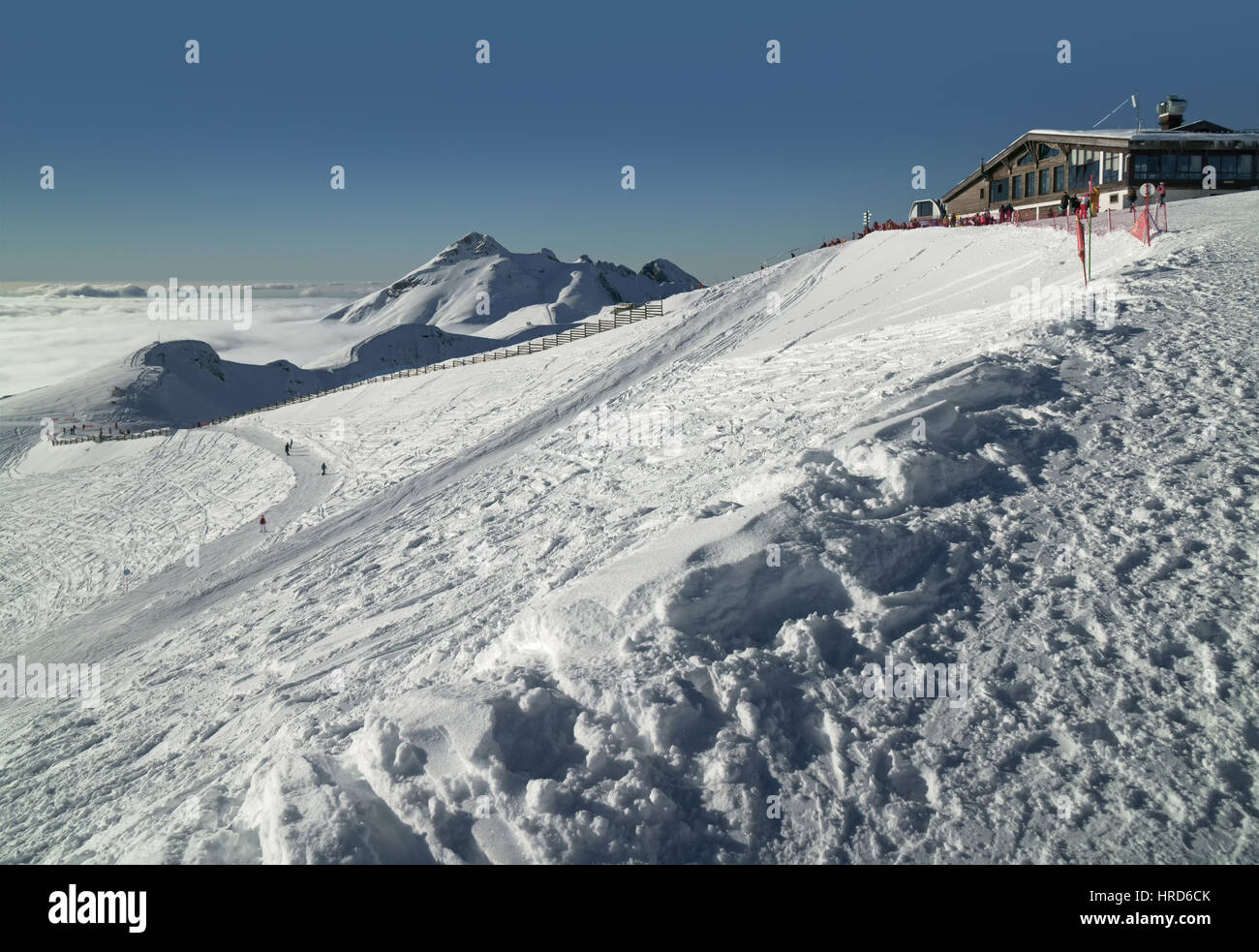 2320 meters. Conquest of the peak
2320 meters. Conquest of the peak
2320 meters. Conquest of the peak
2320 meters. Conquest of the peak