About these SUVs in Chukotka
One of the users of the entertainment portal shared an inspiring guide to transport in the difficult conditions of Chukotka. Further, the story of valerarigow: "Hello, I'll tell you not about the Gelendvagenas, but about real hard workers who have to carry geologists across the expanses of Chukotka, where a decent person never walked. About personal experience and all-terrain vehicles, which had to work. "
(26 photos in total)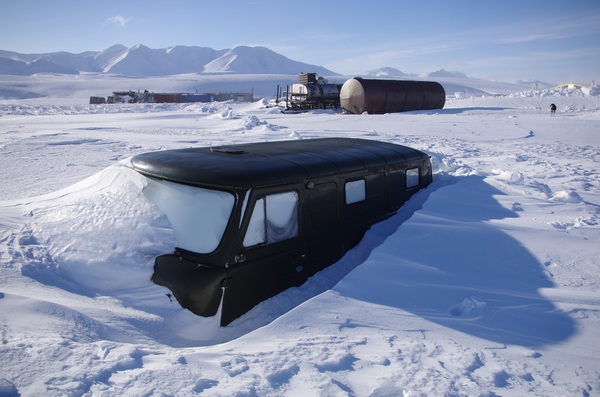 Post Sponsor:
http://vitavto.kiev.ua/services/nanoceramika: Your car will be like new in just 2-3 days!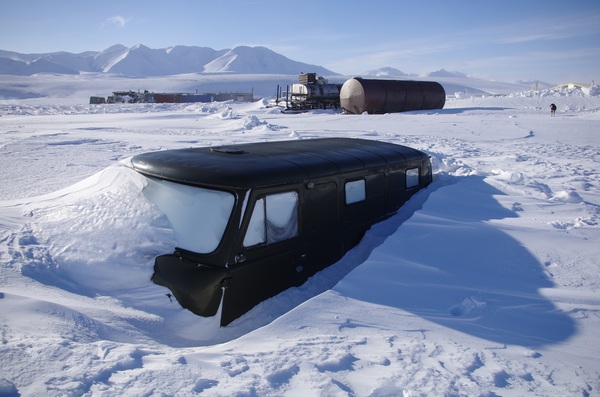 So, from simple to complex. Uazik. There are no comments, everything is clear.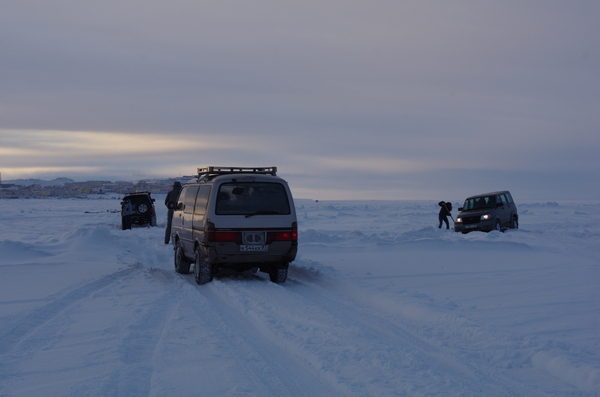 Conventional SUVs there are sometimes useless. In the photo Anadyr Bay in the hummocks. Because of them, Delica, UAZ and others cannot get from the airport to the village (6 km). City podzhopnik, so to speak.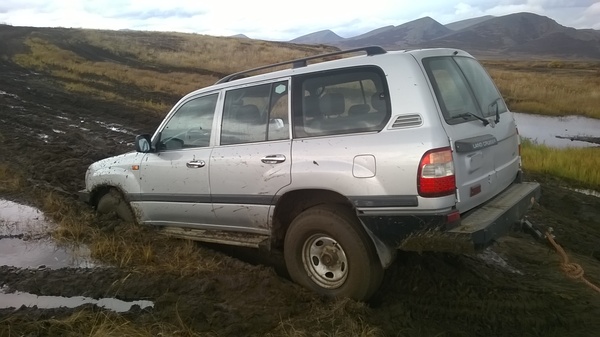 One hundredth Kruzak in stock. Perfectly drowning in the newly thawed permafrost and swamp. Suitable for small trips within the village and where there are unpaved roads.In winter they try not to jam them, so they are left running all night, otherwise they won't start a diesel engine in the cold without heating.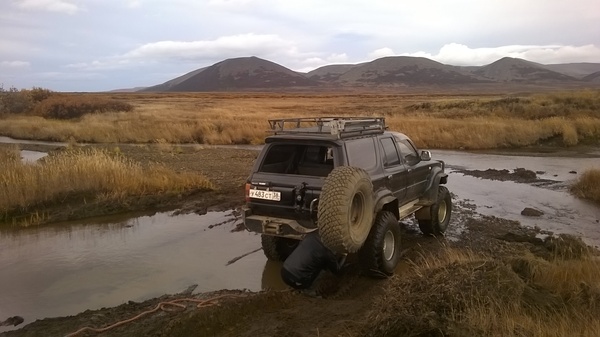 Prepared SUV. In this case, Toyota Surf. Well or "Forraner". There is an elevator suspension, and bodywork, a winch. But all the same, in such places there is no way to go far, except for winter roads. You can already ride on the hunt and fishing, but no more than five of us.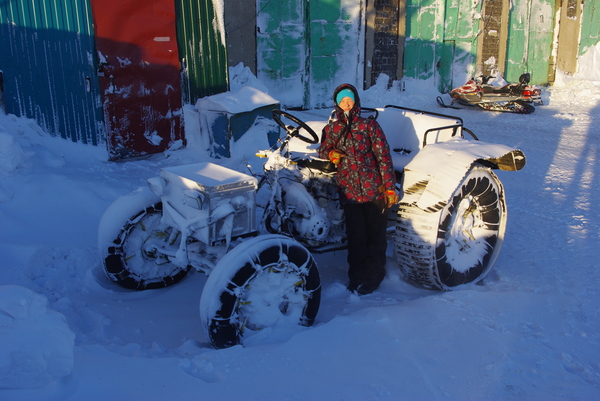 Homemade. This is what local guys construct from despair. Transitional variant of the evolution of the SUV to the "Trakola".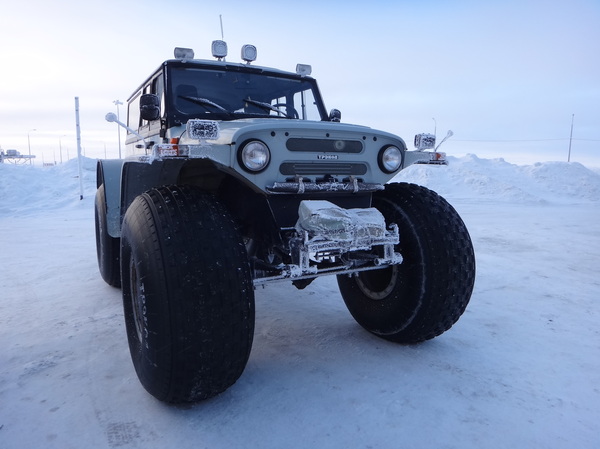 Tracol. Good all-terrain vehicle. Swims, but go in it is shaking, you fly to the ceiling. It rides well in snow, mud, swamp, but does not climb steep hills at full load, the engine is weak. Because of the large wheels often burst discs and axes on the rolls. With lowered tires, the permeability increases dramatically, but this causes the tire sidewall to deteriorate and microcracks appear in it. The wheels are beginning to slack off, so much so that auto-priming does not have time to pump them up.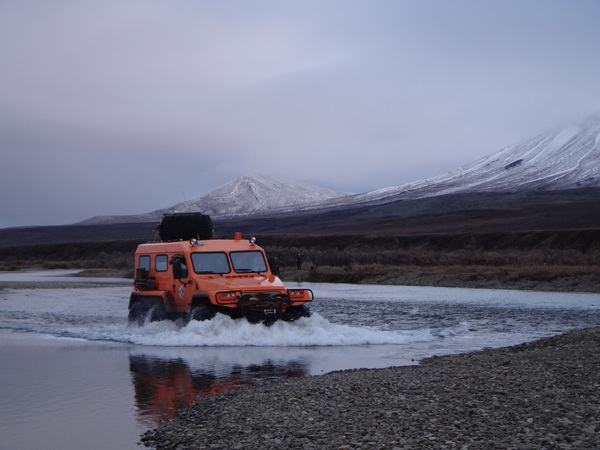 This one is already lucky for eight people and has great reliability due to the fact that it can move without two wheels. He does not like when he is overloaded - the fiberglass body tears off at the attachment points to the frame.With a strong gust of gale, it can unfold and even overturn due to its low mass (2.2 tons). Winch is a useless thing, as there is practically nothing to cling to in the tundra.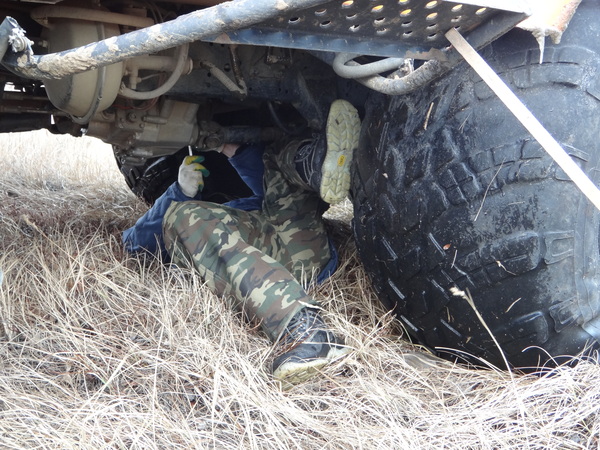 In the 6-wheeled "Trakola", if you turn off one of the bridges in the razdatka, there is a chance that the cardan will tear when the load is off-road. In the photo, the driver is just busy replacing it.
With increasing payload, equipment becomes more serious and heavier.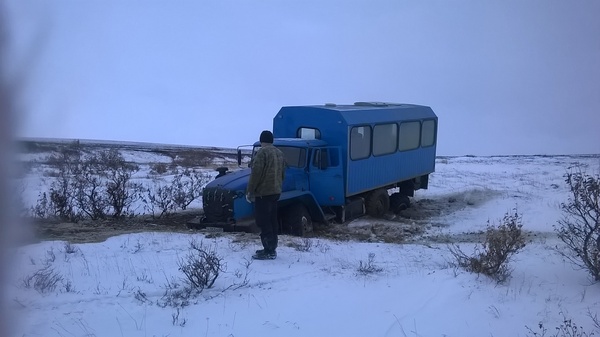 "Ural". The machine is serious, load-lifting, but it can get stuck in capable hands.
The driver was driving along the road and decided to cut across the tundra, but flew into the wetland area. Here is the result.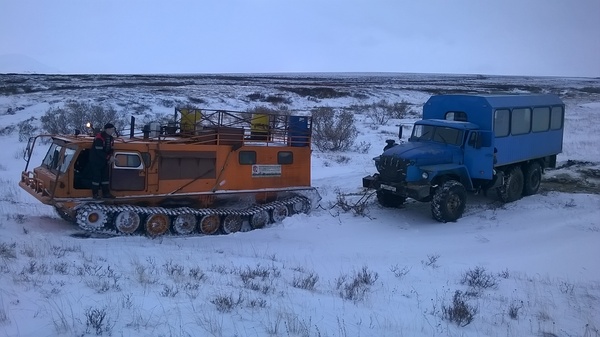 To his happiness, a gang of geologists drove past MTLB and pulled him out.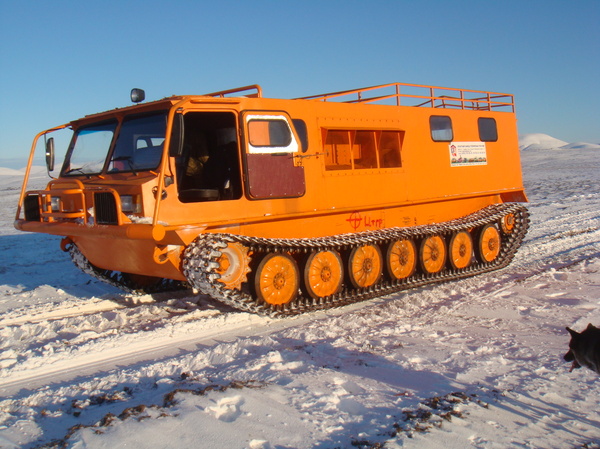 "Broom". She is MTLB. Workhorse, the totality of the performance of the most successful all-terrain vehicle. And passable, and swims, and climbs into steep climbs. Lucky seven people and more. He eats well, from 20 to 100 liters per hundred, depending on how and where to go. Lucky 2.5 tons of cargo. You can ride it for 500 km, but in a pair or triple. Such a journey can take a week.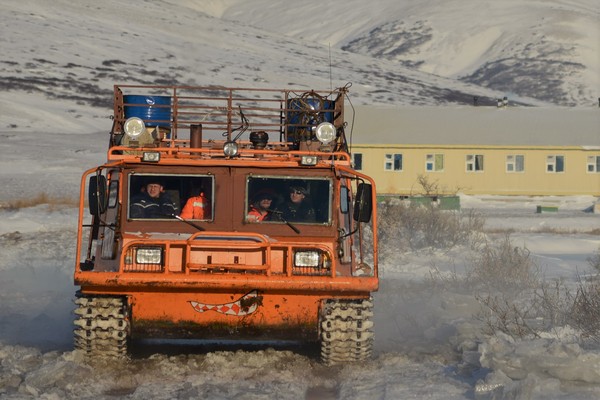 Cons "brooms." At the front of the plant put a winch, that's just where the nostrils are here at this sweet little pig downstairs.In general, a brilliant technical solution. The broken cable flies straight into the front end and into the driver, and therefore we dismantled all these bad winches as useless, so that it would not be possible to use it.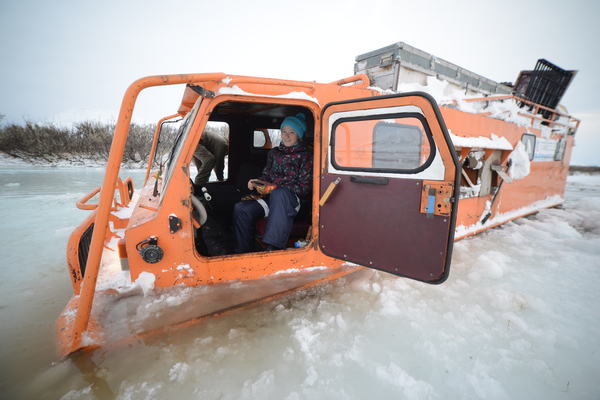 Well forcing the river, but it can sink, if you do not pre-block the drain Kingston, as it happened in the photo. Well, the second came to the rescue and managed to pull out.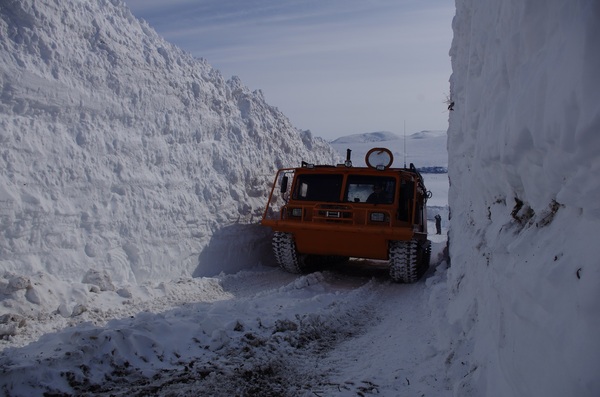 But so much snow falls on Chukotka, for example, for you.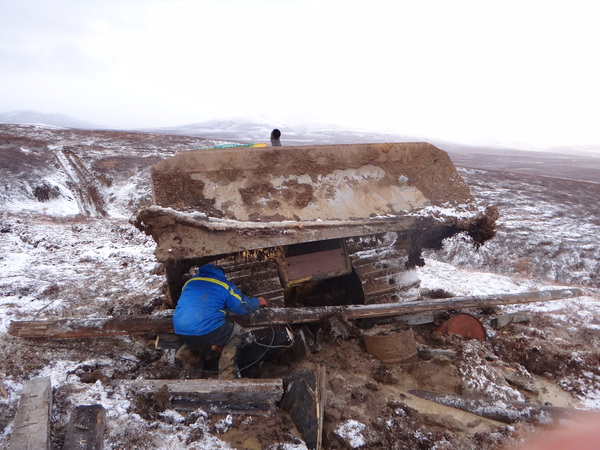 Bulldozers. Good rogues. They climb into the mountains, snow is plowing, trampling roads, dragging containers and fuel tanks, beams on sled drag harvesters. Small bulldozers with wide caterpillars are considered swamps, but they also drown in permafrost solifluction lenses on slopes, and even more so in swamps. Pulling the hippopotamus out of the swamp is very difficult, but possible. In a quarry, such a swamp is useless - on rocky rocks, it barely turns on a wide gusk.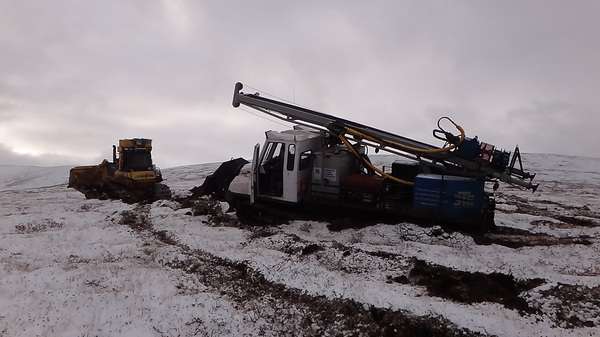 Challenger. He climbs well into the mountains, but he has narrow caterpillars and therefore he drowns. But it has a good gear ratio and can carry heavy attachments on hard ground. In the photo the bulldozer pulls out the skidder.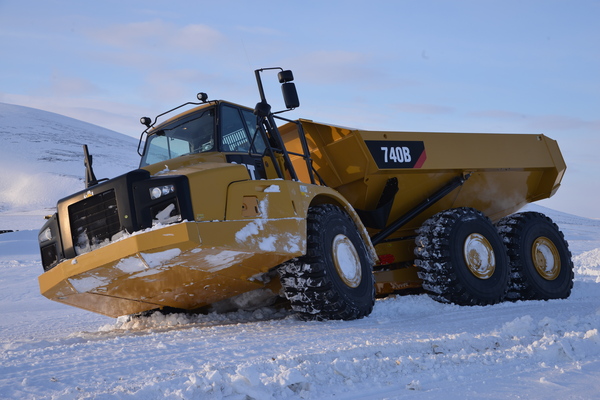 Heavy machinery, although it has an all-wheel drive, pushes a rolled winter road because of its mass of 40 tons (and the loaded one is 65-70 tons) and can move within the quarry and unpaved roads, to the extreme - on frozen soil. This is considered explosive to everything else.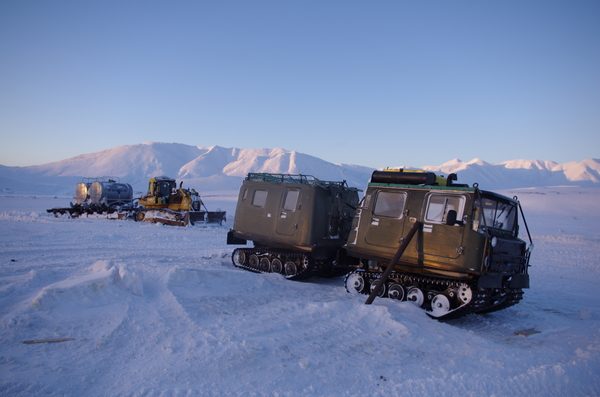 "Moose". Passable, reliable, but, contagious, expensive and difficult to repair. And a lot of cargo on it does not take away.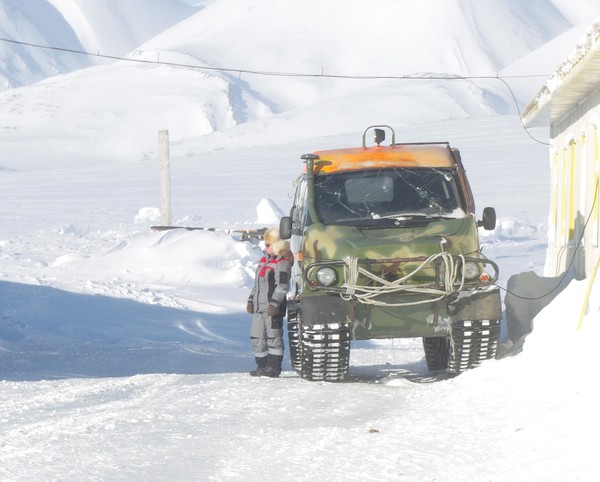 "Beaver". He is a mad stool, riding in the snow better than a racing Ferrari, but very small.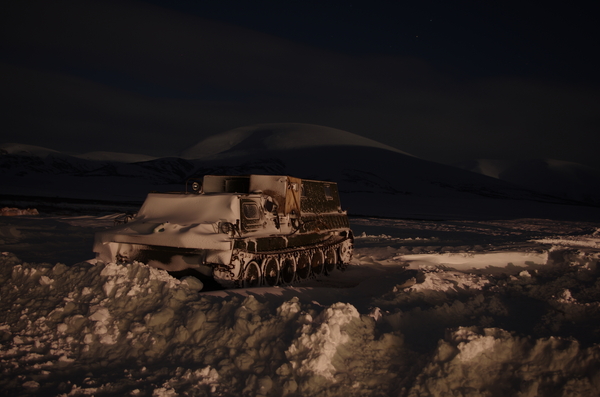 All-terrain vehicle GAZ. Not a bad thing, but weaker than MTLB and less heavy load, also floats.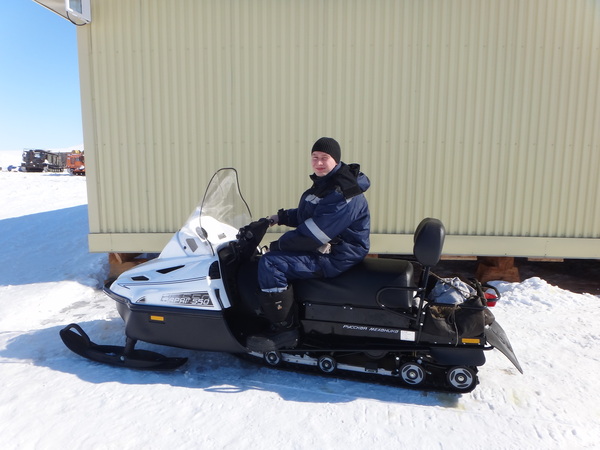 Snowmobile Created more for pampering than for serious work. But the locals ride it 200-300 km away, catching the sledge from behind and tackling 5-10 people in them. It is necessary to dress very warmly. Dangerous technique, if you drive very hard. For hunting - the most it!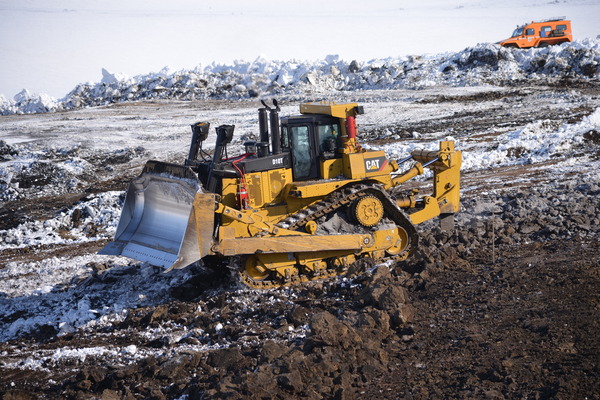 Heavy bulldozers are also good rogues, but still they are designed to work in a career and therefore are equipped with a narrow track. Only if they are shod in it, they will be able to turn on the rocky ground on the spot and therefore do not move well outside the pit road.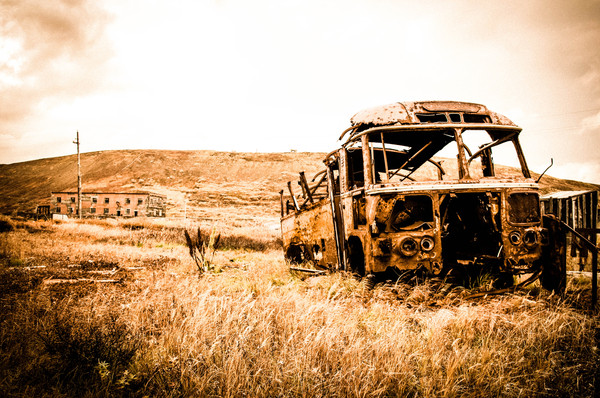 Finally, a photo of the old bus.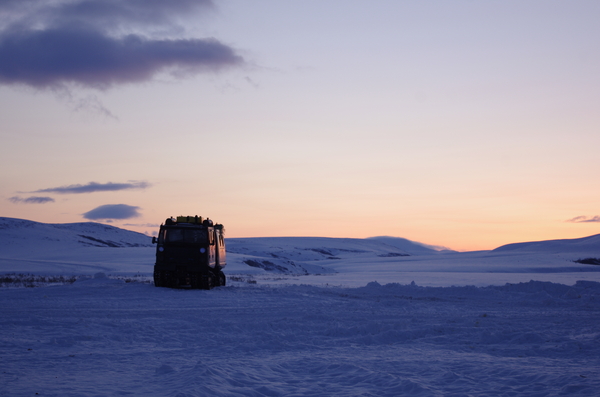 There is no ideal technique, there is only the most suitable for certain tasks and conditions.There are many more excellent all-terrain vehicles in the world - the Chetra, the Vityaz and many, many others, and all of them are good in their own way. I also happened to meet with these.
And the road is overcome not by the most powerful and prepared all-terrain vehicle, but by the smartest and most experienced driver with the help of skills and brains.
Related news
About these SUVs in Chukotka
About these SUVs in Chukotka
About these SUVs in Chukotka
About these SUVs in Chukotka
About these SUVs in Chukotka