Aeroflot: baggage and its transportation rules
The plane is, of course, not a train and not a private car. Of course, it's impossible to load too much baggage into it. Any airline therefore has certain standards regarding the weight and dimensions of personal belongings of passengers. Aeroflot is no exception in this regard. Passengers who buy tickets for a flight belonging to this company may carry luggage which is not too heavy and bulky.
Basic concepts
All things carried by passengers of airplanes can be divided into two main categories:
proper luggage;
hand luggage
The latter group is a portable lightweight personal belongings of the airline's customers. Their passengers have the right to take with them into the cabin. For the safety of hand luggage the passenger himself is responsible.

Luggage is called more dimensional and heavy things, handed over to a special compartment at check-in. Of course, Aeroflot is responsible for their safety. Passenger baggage must be delivered by the company safe and sound and handed over to the customer immediately upon arrival at the destination airport.
Standards for hand luggage
The weight of things allowed for carriage without registration depends on the passenger in which cabin the class is flying. The more expensive a plane ticket is, the more privileges are given to a client of Aeroflot. Thus, business class passengers have the opportunity to take suitcases and bags with them, the total weight of which does not exceed 15 kg. For customers of the company who bought a ticket economy or comfort class, this figure is reduced to 10 kg. In this case, the sum of the length, width and height of the carried baggage should not exceed 115 cm.
Regarding the weight of items not subject to check-in, there may be exceptions to the rules for certain flights. It is worth clarifying for which particular routes other rules for the carriage of hand luggage should be specified at the ticket office of Aeroflot itself. So, for example, passengers of the flight Moscow - Cancun and in the business and economy class can carry no more than 5 kg of things.
Children from 2 to 12 years old have the right to take in the cabin of Aeroflot aircraft as much carry-on baggage as adults.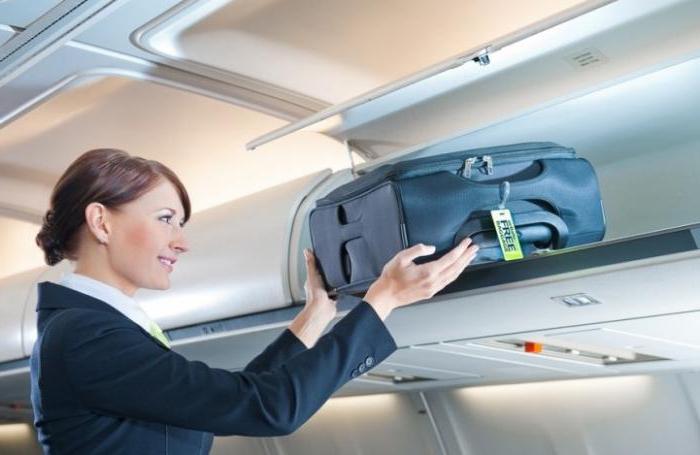 Prohibited items
Thus, it is clear which manual baggage allowances in terms of weight and dimensions are stipulated in Aeroflot.Of course, not all things can be transported in a company plane without registration. For example, Aeroflot forbids passengers to take too much with them to the salon:
water;
cosmetics;
different kinds of aerosols;
soups.
All products listed above must be placed in special packages. The volume of each such funds should not exceed 100 ml. If such products are packaged in containers with a capacity of less than 100 ml, they should be put in a special 1 l plastic bag with a zipper.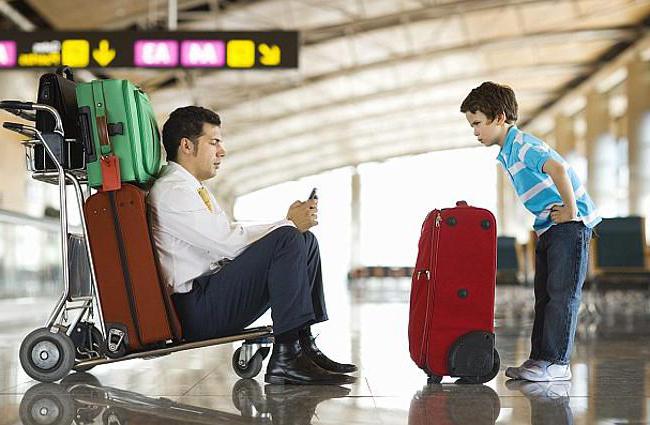 In some cases, Aeroflot, whose baggage allowance is strictly standardized, can make exceptions to these rules. For example, baby food or medicines that are vital to a passenger can be transported in the cabin and in quantities greater than 100 ml.
In addition to everything else, it is not allowed to import meat and dairy products to the EU countries. It is also worth bearing in mind that Aeroflot passengers.
What things are not weighed
Some items Aeroflot passenger can take with them to the salon "by default". That is, such things are not weighed and not normalized. These items include, for example:
crutches;
mobile phone, laptop, camera or camera;
package of duty free;
umbrellas, canes and briefcases;
newspapers and magazines.
Of course, the outerwear of the passengers in the winter season is not weighed.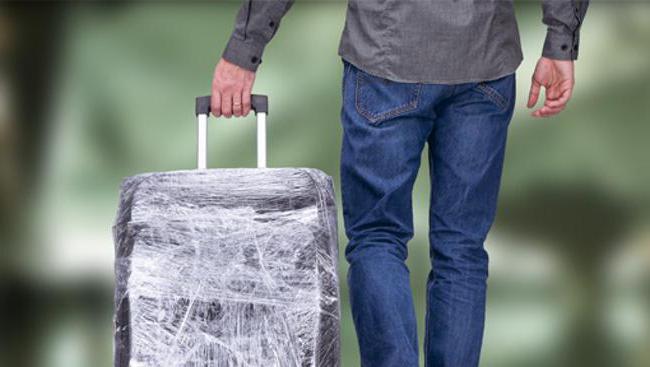 Aeroflot baggage allowance: free transportation
The company, as well as carry-on baggage, carries free and heavy items of passengers. But, of course, only if their weight does not exceed the established by the standards. Luggage is handed over to the special compartment of the aircraft, as already mentioned, when checking in at the airport Its weight is also normalized depending on what class the passenger flies.
For example, 23 kg for one place and 46 kg - for two - such is the 1PC baggage allowance. Aeroflot transports heavier items at an additional cost. 1СР is an ordinary economy class. For business class passengers, these figures increase to 32 and 64 kg, respectively.
An additional fee for the transportation of items by Aeroflot is charged not only if their weight exceeds the standard. The company also has a price list for the number of pieces of luggage. Also, three dimensions of suitcases or bags for the economy class should not exceed 158 cm, for the business class - 203 cm.
Aeroflot: excess baggage
Payment for the transportation of "extra" things in this company provides for a rather large. How much exactly will have to additionally pay the client in one way or another, you can see in the table below.
Prices for the transportation of excess baggage at Aeroflot
| | | |
| --- | --- | --- |
| Baggage category | Amount in rubles (when shipped from Russia) | Amount in dollars (when shipped from the USA, EU countries, etc.) |
| If the baggage allowance is exceeded (Aeroflot) an economy of 23 kg | 2500 | 100 |
| Excess weight in 32 kg | 5000 | 150 |
| The excess of the sum of three dimensions in 158 cm | 5000 | 100 |
| The excess of the sum of three dimensions in 203 cm | 7500 | 150 |
Of course, even for an additional fee, it is allowed to transport not too heavy and bulky cargo on Aeroflot airplanes. Baggage, which weighs more than 32 kg per seat, and dimensions - 203 kg, the passenger will not be accepted.
If the company's client's things are too large, he will most likely have to pay 2500 rubles for the second luggage space, and 7500 rubles for all subsequent ones. (50 and 150 dollars respectively).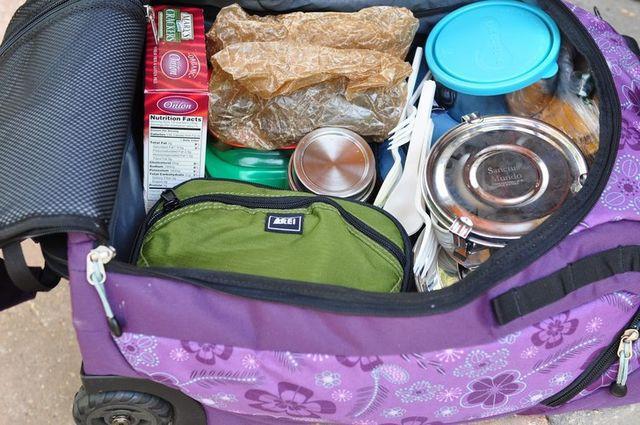 Shares of "Aeroflot"
Some groups of passengers of the company may carry excess baggage at a lower cost or for free. For example, additional seats are provided for members of the Aeroflot-Bonus program and those of the carrier's customers who fly to Israel, the USA,China or Japan.
In some cases, Aeroflot may also offer discounts on the transportation of certain categories of things. The luggage of skiers and snowboarders (equipment), for example, from November 1, 2016 to May 5, 2017, flights of this carrier are accepted free of charge. Also, until March 25, Aeroflot passengers may not give in addition money for diving and surfing supplies.
Responsibility of the company in case of damage to the client's things
The baggage allowance of Aeroflot is thus precisely defined. But, of course, not only passengers are subject to certain requirements for the transport of things. Aeroflot itself undertakes certain obligations in this regard.
Specially hired movers are responsible for loading, storing and unloading passengers' things at this carrier. Of course, the company's management requires these employees to be as responsible as possible. But in some cases, the luggage of passengers during loading / unloading may, of course, be damaged. In this case, Aeroflot undertakes to:
send the passenger's belongings for repair at his own expense;
if it is impossible to repair, return the full value of the damaged baggage to the customer.
In order to avoid any problems when receiving compensation, the passenger must always keep a luggage tag with him until receiving and checking the safety of things.
Baggage loss
Of course, from time to time the passengers of the company and there is such a nuisance. In case of loss of baggage, the client of the company should immediately contact the airport search service. Here you will need to fill out a special form of loss and get the case number. Then the company's employees will start tracking the movement of lost items using the World Tracer program. The latter, by the way, is also available for ordinary people. Passengers can track their baggage on the official website of Aeroflot, in the "Search" section.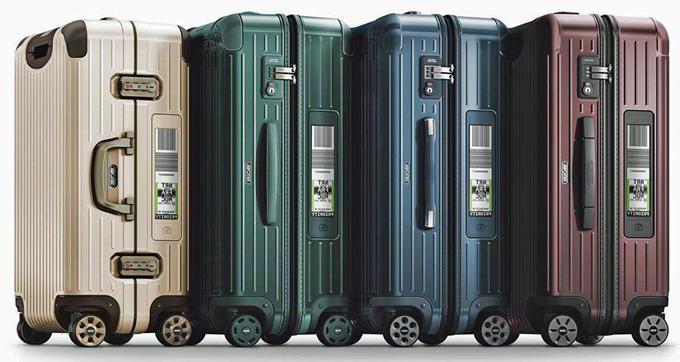 Opinion of passengers about the service
Most of the passengers think that the company's baggage allowance is too tight. Aeroflot (economy and business class salons in this company is a rather expensive pleasure), in the opinion of many clients, it could slightly increase the weight and dimensions of free-of-charge items. In this regard, there are, unfortunately, about the company, mostly just not very good reviews.
In addition, as can be judged from the reviews, Aeroflot employees usually do not give their customers any discounts, even with the slightest excess of the weight or size of the suitcases. This, according to many passengers, is not observed in almost any other carrier. Some customers even have to simply throw things out of the bags in case of exceeding the norms, since their cost is much less than the amount of additional payments for additional places. So when collecting luggage at home, Aeroflot passengers should be as careful as possible.
Also not particularly good customer reviews, this company has earned for too complicated procedure of luggage. In order to do this, passengers often have to stand in queues for hours.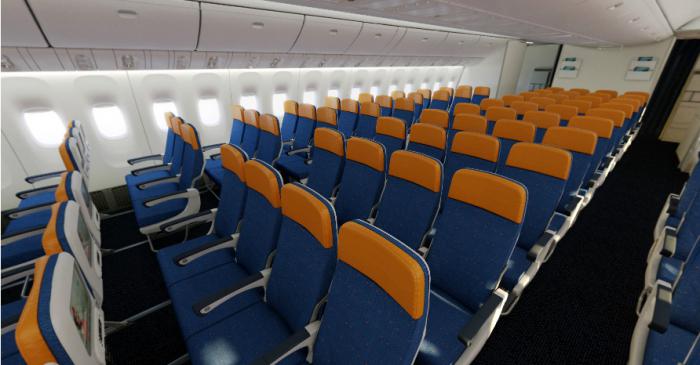 Things customers "Aeroflot" loses not so often. However, it still happens sometimes. There are negative reviews from those passengers from whose luggage personal belongings or souvenirs were pulled out.
Related news
Aeroflot: baggage and transportation rules image, picture, imagery