Age is not a hindrance. Middle-aged stars in revealing outfits
The other day, 69-year-old Susan Sarendon made a splash by appearing at the United States Screen Actors Guild Award in such an incredible neckline: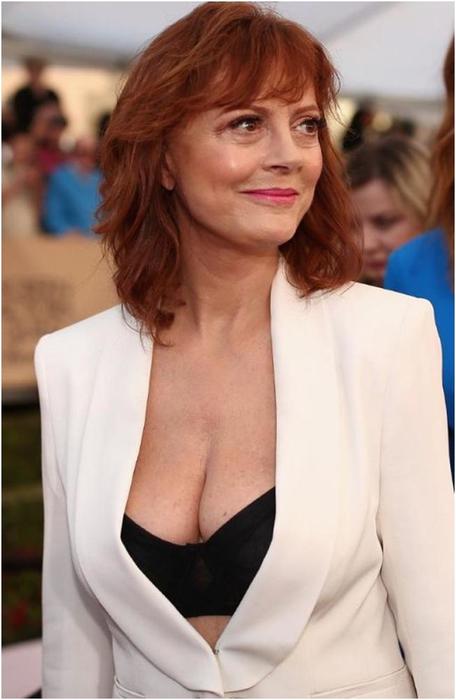 In careless frankness, she outdid the entire Hollywood youth, including her own 30-year-old daughter Eva Amurri: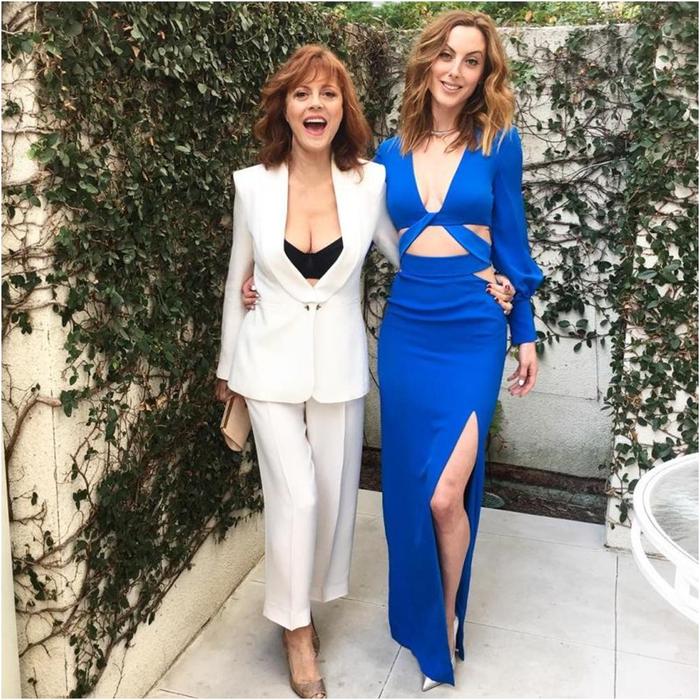 And Kate Winslet even acted as a "censor", covering her spicy hollow with her hand (pictured with actor Michael Shannon):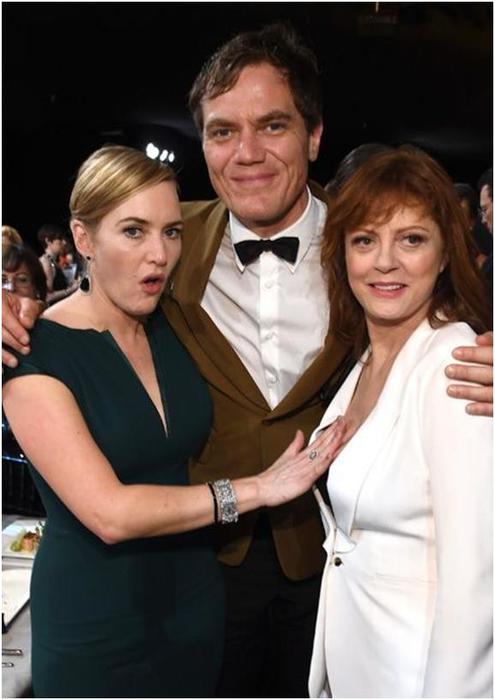 The Internet has boiled over with caustic comments, many of which are built on the play on words: SAG (Screen Actors Guild) and saggy (saggy, flabby). But part of the public stood up for Susan, saying that it's time for society to stop being shocked by the sight of strong sexy women who wanted to spit on age.
What do you think? Before you say a firm "yes" or "no," take a look at other star beauties who, in their respectable years, bravely compete with young charms.
Cher - 69 years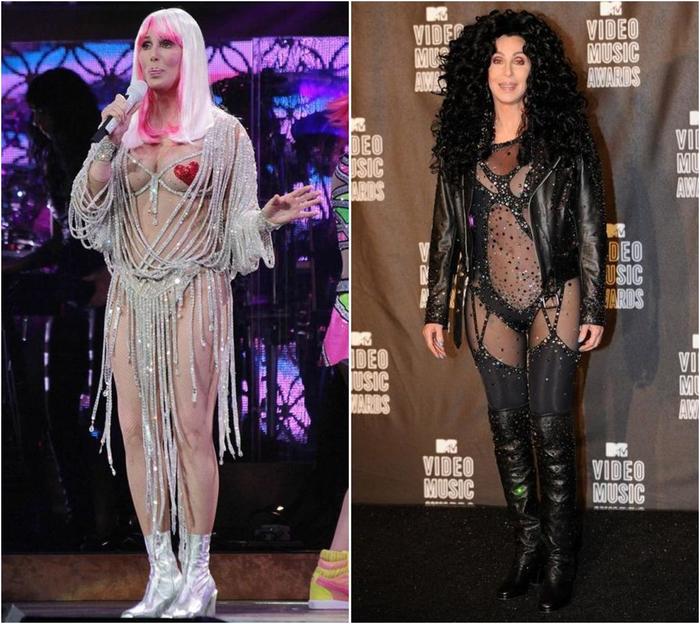 The "old woman" Cher, who will be 70 in May, gives odds not only to young sex bombs, but also to herself, occasionally dressing up in what she wore 25 years ago.
On the left - 2014, on the right - 1989: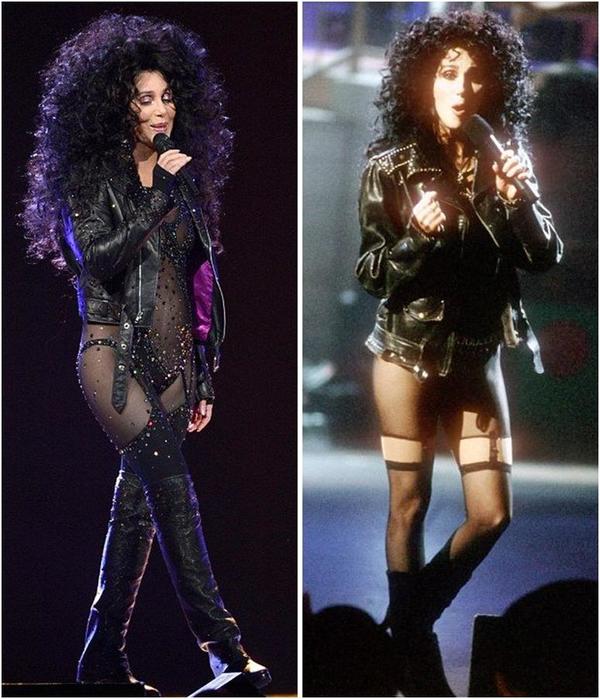 Helen Mirren - 70 years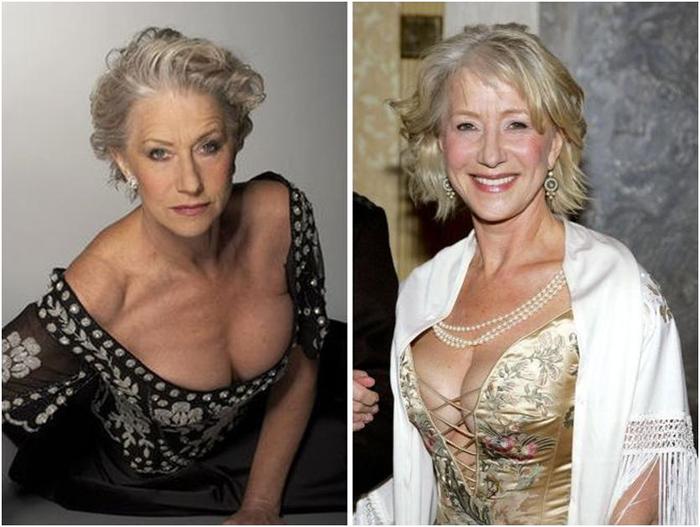 The British actress with Russian roots, who played the empresses and queens, is now called a sex symbol. And she does not allow to forget about it, relying on "erotic elegance", but sometimes just shockingly public.
The beach photo of the 63-year-old Mirren (left) became a sensation in 2008. And in 2011, she starred semi-nude for Esquire magazine.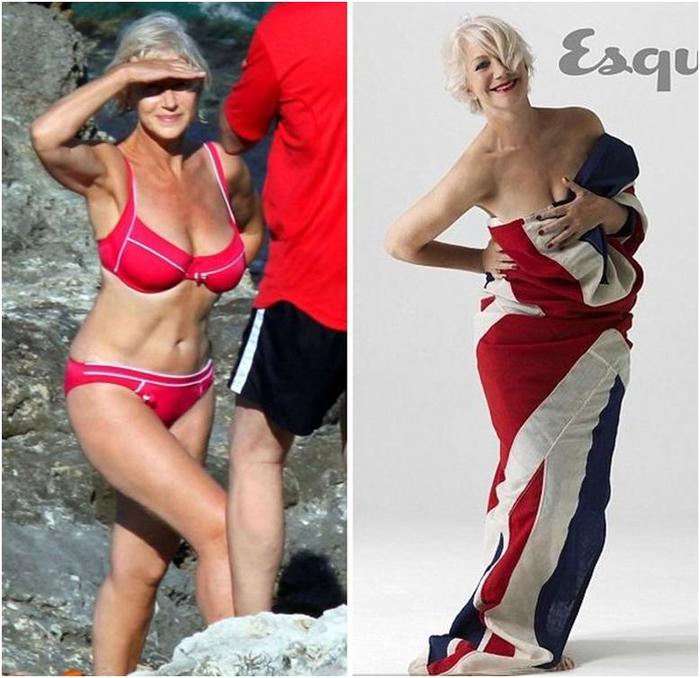 Goldie Hawn - 70 years
On social events, sunny Goldie often flaunts in open outfits like these (in the right picture with daughter actress Kate Hudson):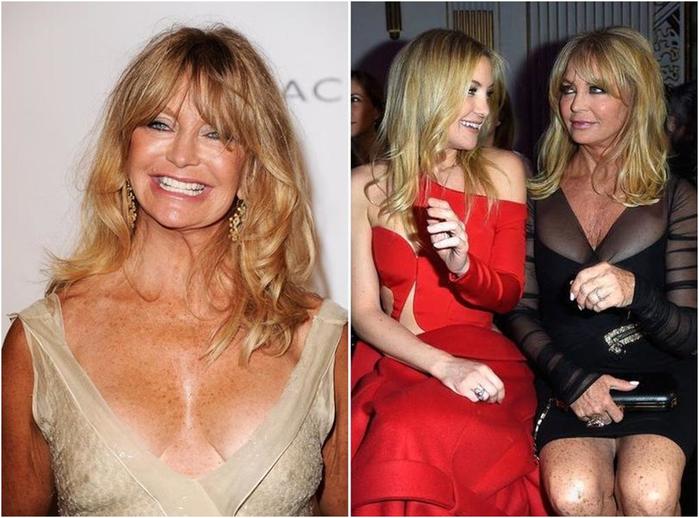 And on ordinary days, you can often find her on the streets of Los Angeles in open t-shirts, tight jeans or leggings, sometimes in mini-shorts. Judging by the picture on the left, Hawn allows himself to wear translucent tops without underwear.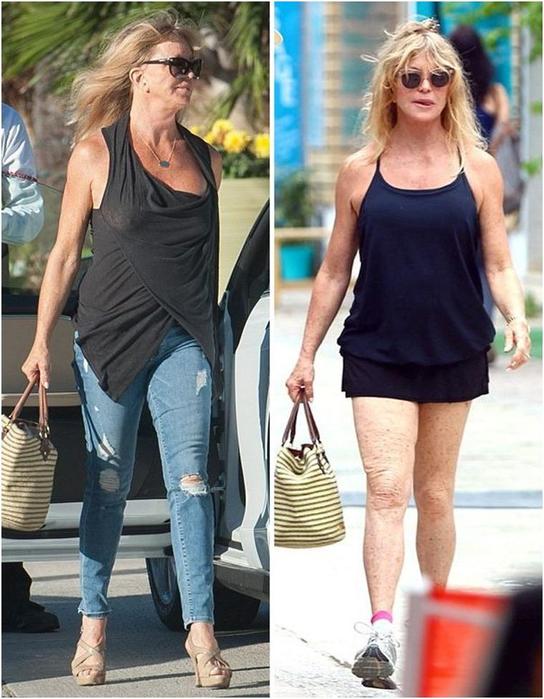 Christie Brinkley - 62 years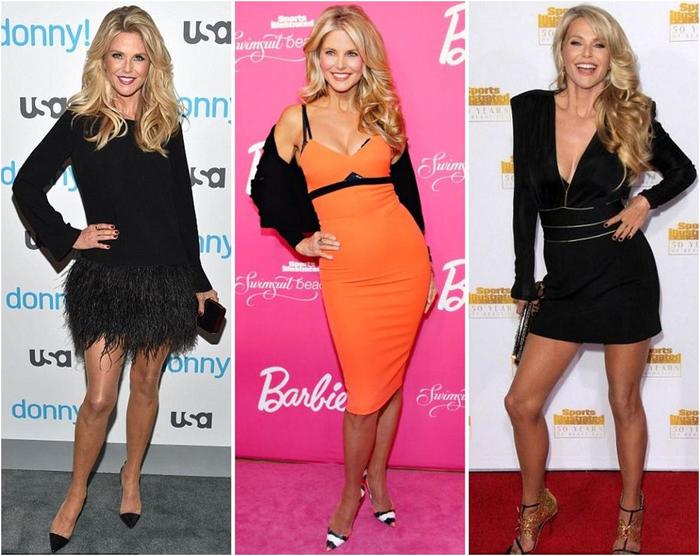 The former model, downright vampire young, is confident in herself by a thousand percent: tight-fitting dresses, deep cuts and super-mini never once revealed some unwanted secrets.
These last year's holiday photos of Christie became a hit of social networks and led many women to the gym: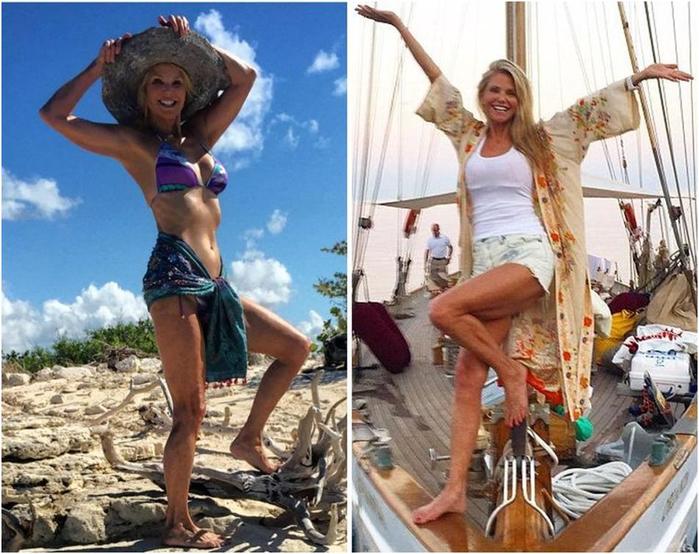 Sophia Loren - 81
The legendary actress owns the phrase: "A woman's dress, like a barbed wire fence, should serve its purpose, not blocking the view."
This is how sultry Italian illustrated it in 75 (left), 77 years old ...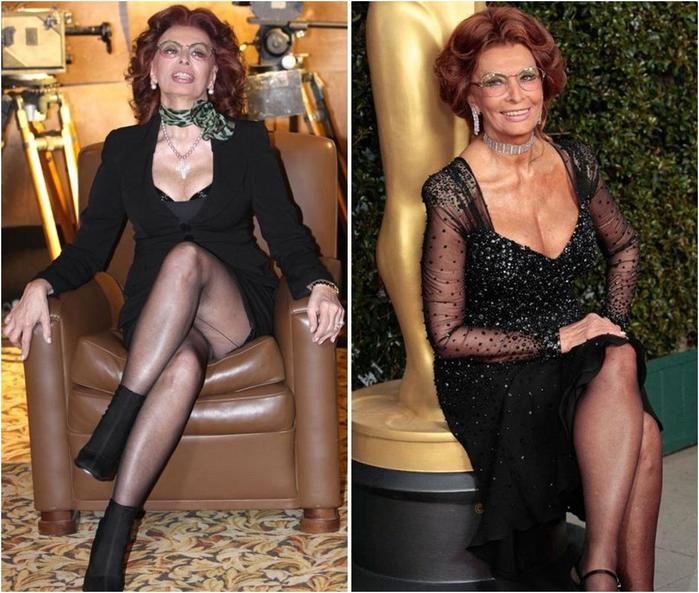 ... and after 80: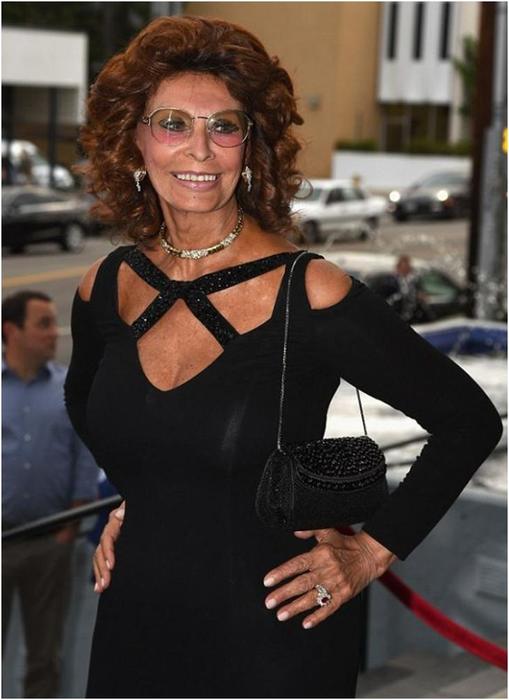 And what about our celebrities? Among them, too, there are many courageous and self-confident, challenging public opinion.
Svetlana Svetlichnaya - 75 years
From left to right: at the Moscow Film Festival in 2010, on the catwalk during the fashion show in 2013 and at the concert of Danila Kozlovsky in 2015.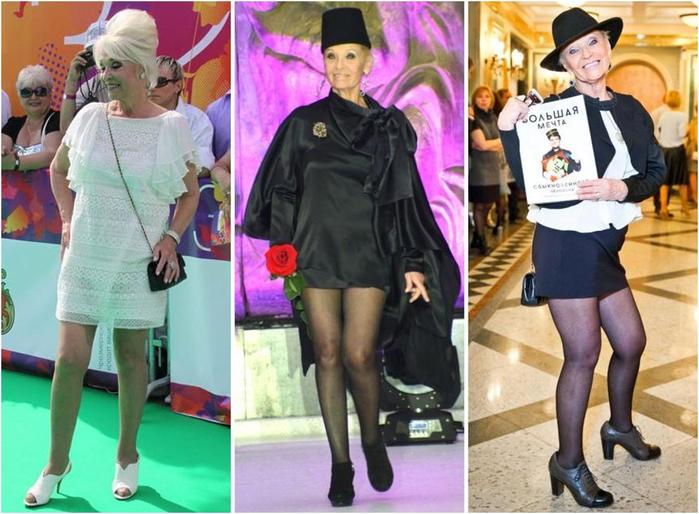 Alla Pugacheva - 66 years old
A prima donna never gives a reason for gossips to "go deep" into their decollete, but willingly demonstrates legs. At the "New Wave 2015" in Sochi, photographers barely kept up with her mini-out.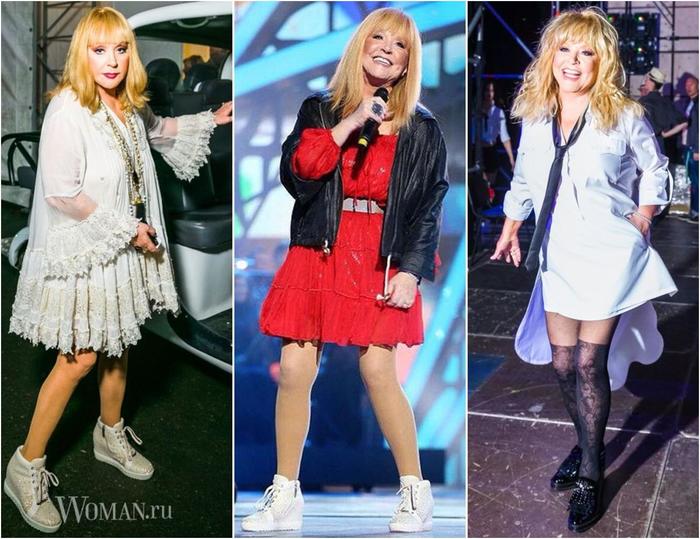 Larisa Dolina - 60 years
"What a nonsense, no, I am not" Larissa ", I am a grandmother, and the granddaughter will call me" grandmother "," the singer told the whole country, making it clear that she was not ashamed of her new status. A modern grandmother looks like this: 2011 (the year of birth of the granddaughter)
2014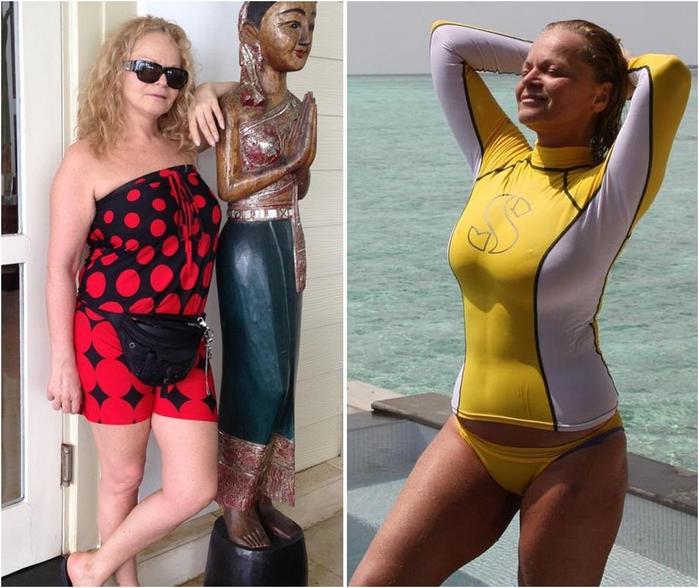 2015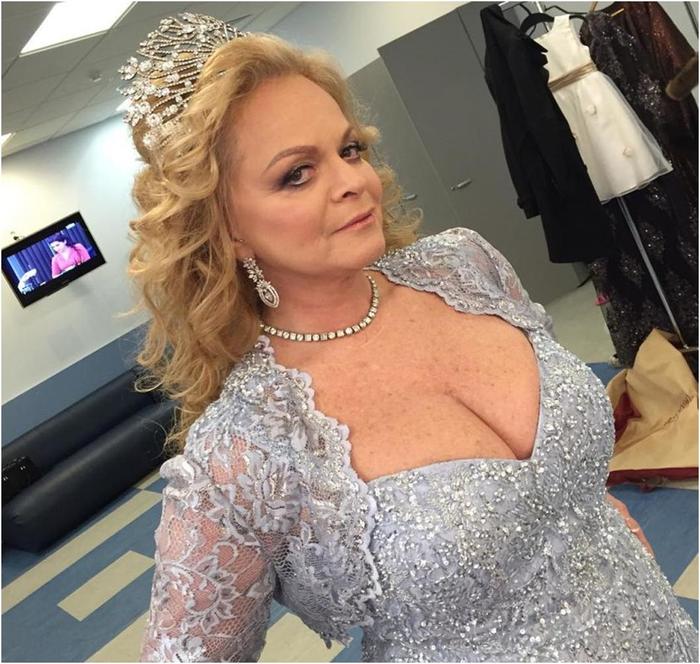 Irina Allegrova - 64 years old
"Crazy Empress" can afford not only a bottomless cleavage ...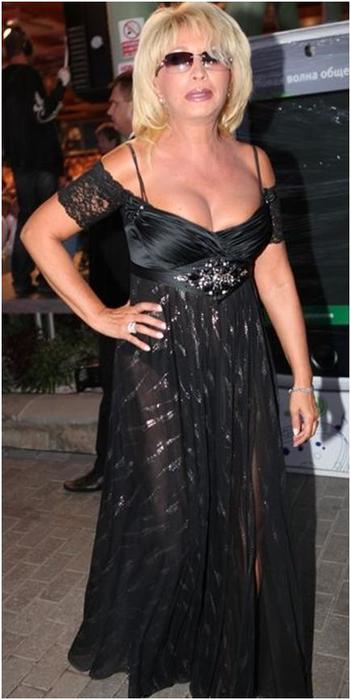 ... but also transparent "dress-stockings" in the complete absence of underwear.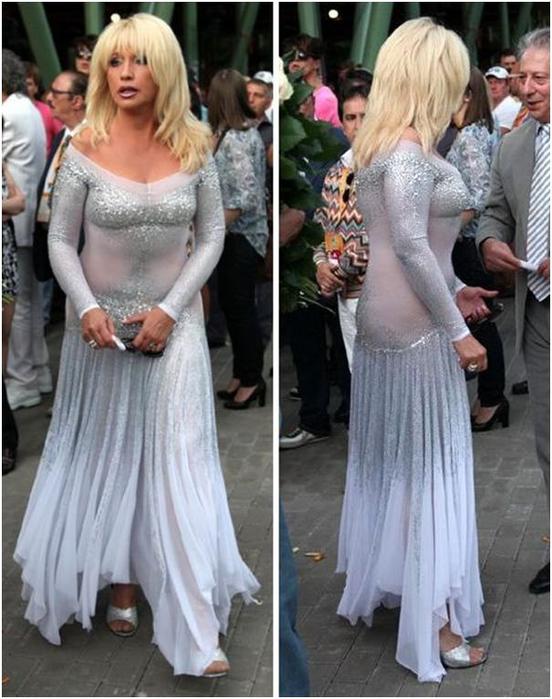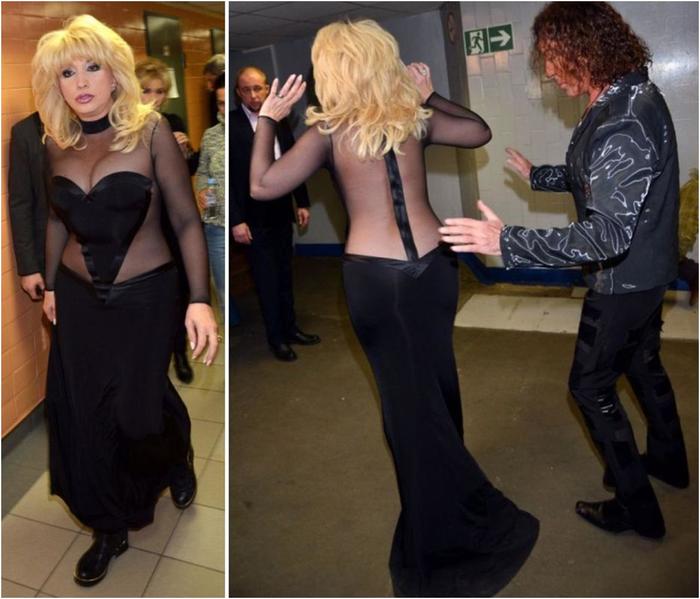 Love Uspenskaya - 61 years old
In 2014: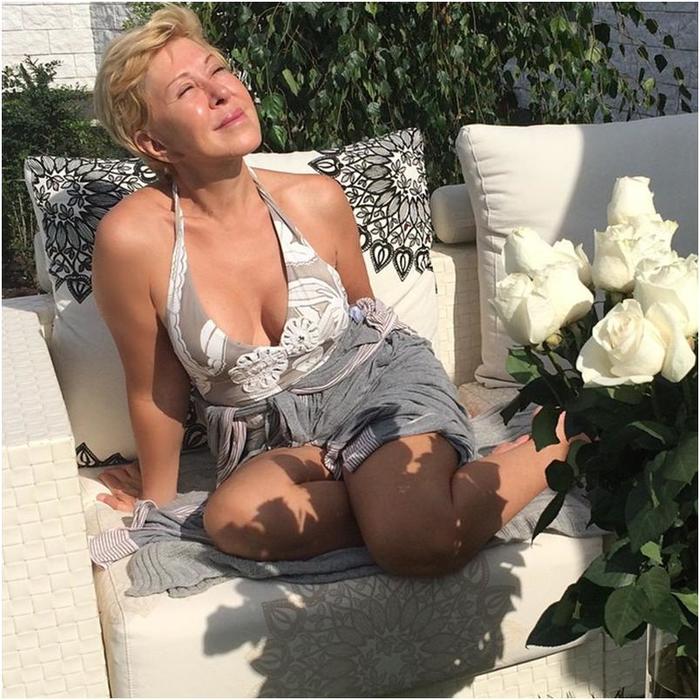 In 2015: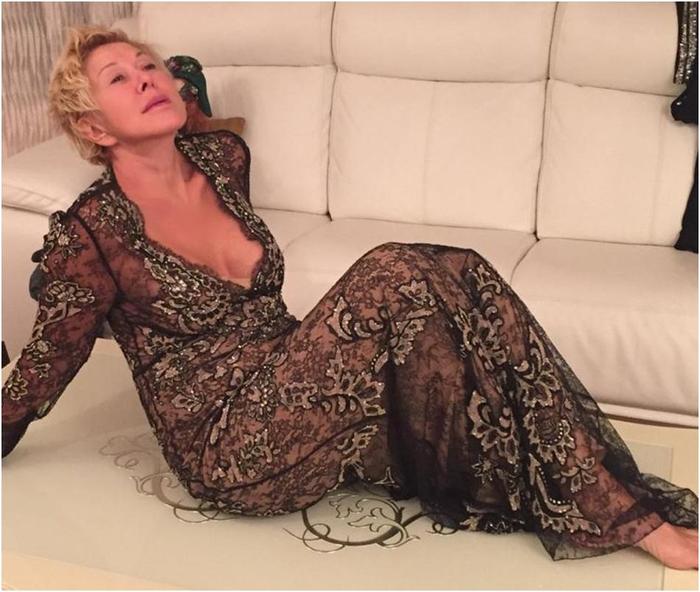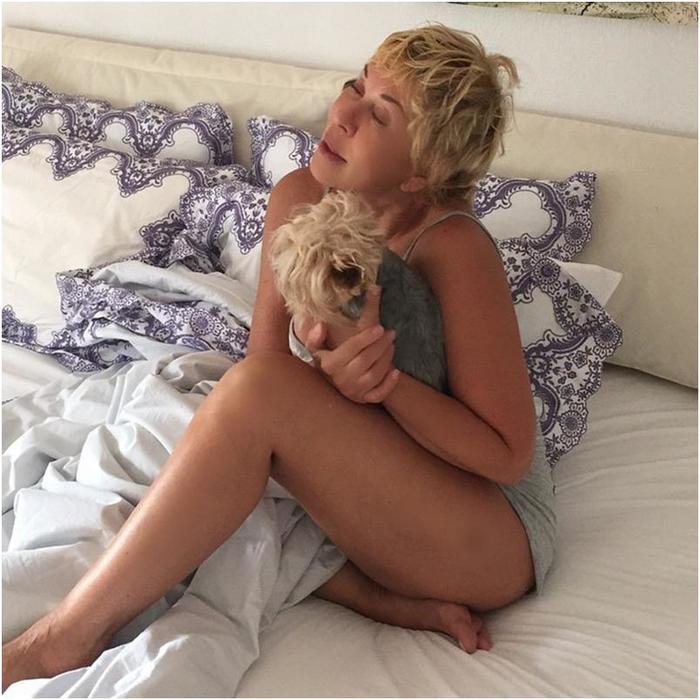 Related news
Age is not a hindrance. Middle-aged stars in revealing outfits image, picture, imagery