Article 214 of the Criminal Code with comments
Among crimes encroaching on public order, special attention is paid tovandalism. Article 214 of the Criminal Codedefines a rather severe punishment for this crime. There is an opinion that vandalism is a kind of hooliganism. However, this position is not entirely correct.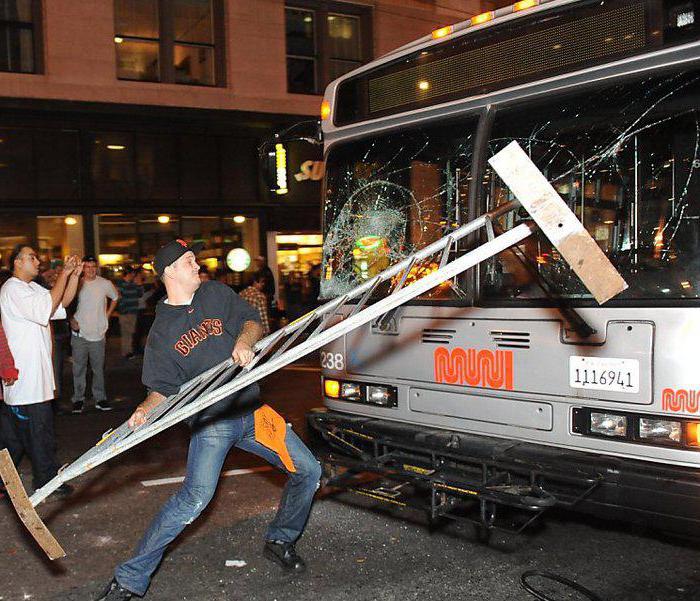 Contents of Article 214 of the Criminal Code
Damage to public property(in transport, public places), desecration of buildings, buildings is recognized by criminal law as vandalism. For this act are provided:
Monetary recovery to 40 thousand rubles. or equal to the amount of income for 3 months.
Up to 360 mandatory hours or up to 1 year corrected. works
Up to 3 months arrest.
If a crime is committed by a group of persons, based on racial or political, national or ideological hatred or hostility towards any social group, the sanctions are tightened. According to part 2 of the norm, the perpetrator may face up to three years of restriction / imprisonment or forced labor.
214 article of the Criminal Code with the comments of lawyers
Despite some similarities with hooliganism, vandalism is considered a more dangerous act.This is due to the fact that the danger is not only that the actions committed grossly violate public order, the tranquility of citizens, the norms of public morality, but also cause damage to property through specific methods. Speech, in particular, about the desecration of structures, damage to values ​​in transport or in other public places.
On the same grounds, the act provided for by the 2nd part differs from hooliganism.214 article of the Criminal Code.
If the perpetrator, along with vandalism, commits hooliganism, the penalty for which is enshrined in Art. 213, deed qualifies according to a set of norms.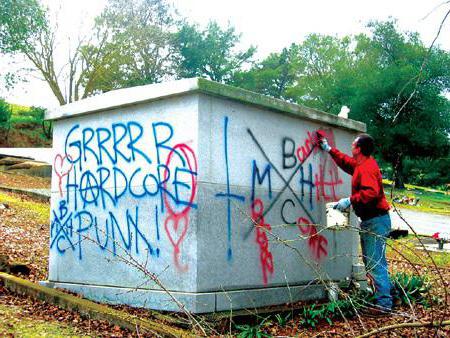 Subject of encroachment
Additionally, the act for which responsibility is established214 article of the Criminal Codeimpinging on property relations. Consequently, the subject of encroachment can be buildings, buildings built by people, different in their functional purpose. These objects can be used for work, study, accommodation, storage of property, holding cultural events, etc.
Responsibility214 article of the Criminal Codewill occur regardless of the subject who used the defiled object.Property damage, for example, can occur in a public, collective, or individual building. This may be a stadium, a bridge, a land part of the pipeline, a fence, etc.
The subject of the crime is also property that is in public transport or other public places. Speech, in particular, about the seats, glass, lighting devices, the back of transport, equipment, doors, traffic lights, windows, walls of the rooms, intercoms, toilets, etc.
Responsibility214 article of the Criminal Codewill not come if the encroachment is directed at personal movable values, natural objects, goods, forest plantations.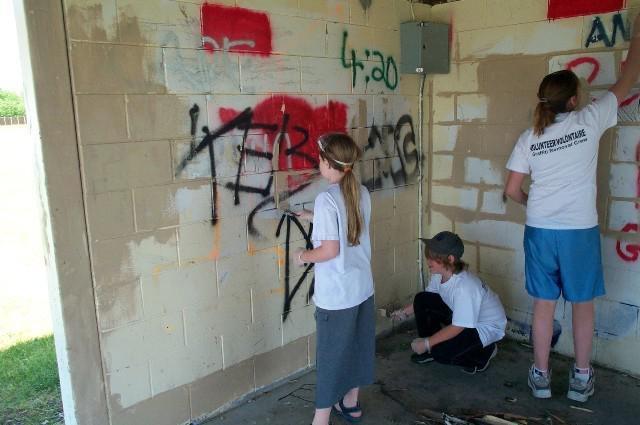 Desecration
ATjudicial practice under article 214 of the Criminal Codedefilement refers to different actions. In general, they are aimed at imparting to public buildings / buildings, as well as their parts, an ugly appearance that violates moral norms.
This can be expressed in:
the application of obscene poems, inscriptions, words, pictures of cynical content or foul language;
pollution of buildings with sewage, coloring liquids and substances, damage to cultural and historical monuments or their individual elements, signboards, doors, bas-reliefs;
mockery of historical, spiritual, human values ​​(for example, placement of Nazi symbols on obelisks and monuments to fascism fighters, inscriptions insulting citizens' religious feelings).
Exceptions
Actions that are not intended to violate public morality or are not designed for a negative reaction of citizens are not considered as vandalism. For example, drawing obscene inscriptions on the fence near an abandoned building, immoral drawings in a deserted place will not be a crime under article 214 of the Criminal Code.
At the norm under consideration, there is no liability for inscriptions that do not contradict public morality. Speech, in particular, about artistic images on the fences or walls of the building, illustrations of birds, nature, animals, writing decent expressions, etc.
Damage to property
Understand the destruction, destruction, damage to elements of public transport, facilities located in public places, bringing them into unsuitability (partial or complete) for further use in accordance with the purpose.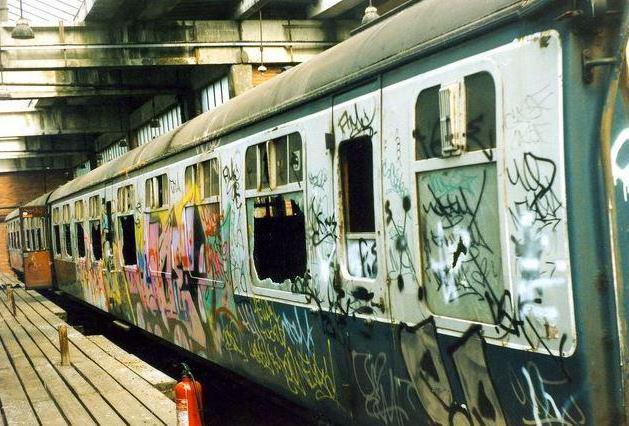 If vandalism is accompanied by deliberate destruction of material values ​​on a large scale or causing major damage, the offense must be qualified according to a set of norms 214 and 167.
At the same time, a public place should be considered a space or territory, including transport, intended for public use.
Specific design
The composition of the encroachment is considered formal. An act shall be deemed completed at the moment of performing the actions, which are expressed in damage or desecration of property, structures, buildings in a public place.
Subjective aspect
It forms a direct intent. The subject understands that his actions are contrary to the rules and cause damage, but wants to commit them.
A responsible citizen who has reached the age of 14 may be held liable.
Adjacent compositions
Considered encroachment is considered to be adjacent to:
Mass riots.
Hooliganism
Deliberate destruction / damage of cultural and historical monuments.
Reducing the use of communication lines or transport.
Abuse of graves.
Intentional destruction / destruction of another's property.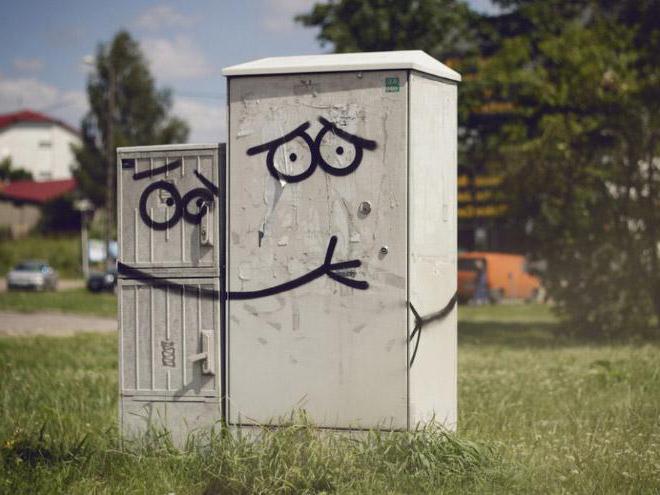 Differentiation of acts is carried out at the place of the commission or the subject of a crime. The last sign, for example, can be used in the delimitation of vandalism from intentional damage / destruction of property, reduction of communication lines or transport into disrepair. At the crime scene, the act is delimited from the abuse of graves.
Related news
Article 214 of the Criminal Code with comments image, picture, imagery