Chris Powell: professional activities and personal life
Chris Powell is a popular trainer, TV host and best-selling author for effective and safe weight loss, not only popular in America, but also abroad. From 2011 to 2015, Powell was leading the reality show "Extreme Transformation," whose members inspired by their example to lose weight millions of people around the world.
early years

Chris Powell was born March 2, 1978 in Phoenix, Arizona. At age 14, he was faced with the need to gain weight. Chris's peers were much bigger and stronger than him, so he could not compete with them during the game of football. In order to gain muscle mass and come into good physical shape, he began to engage in weightlifting. Parents supported his son and helped him in his aspirations.
Thanks to regular training, Chris Powell gained a desired body, became a physically strong and enduring athlete.By example, he proved that the human body has unlimited potential. A personal victory inspired him and laid the foundations for the future career of a sports coach.
David Smith Weight Loss History

Powell gained wide popularity after working with American David Smith. Before losing weight with Chris Powell, David weighed 286 kilograms. The extra weight negatively affected his health, and the doctors made disappointing forecasts. But the situation changed after a man met a trainer who developed an individual weight loss program for him for 2 years.
Under the leadership of Chris, David started playing sports and changed his diet. Instead of unhealthy fatty foods, he ate healthy food and cooked delicious meals according to the recipes of his trainer. In an interview, David admitted that the process of losing weight was not as scary as he imagined. The program developed by the trainer made it possible to have fun in the process of losing weight. An additional impetus was a strong friendship between David and Chris, who supported him throughout the weight loss.
Thanks to his willpower and hard work, David Smith lost up to 101.6 kilograms.The story of his amazing transformation has become known throughout the world. He began to be invited to various programs and to interview him. But the attention of the audience was riveted not only on David, but also on the coach, without whose work it would have been impossible to achieve such overwhelming results.
Extreme Transformation with Chris Powell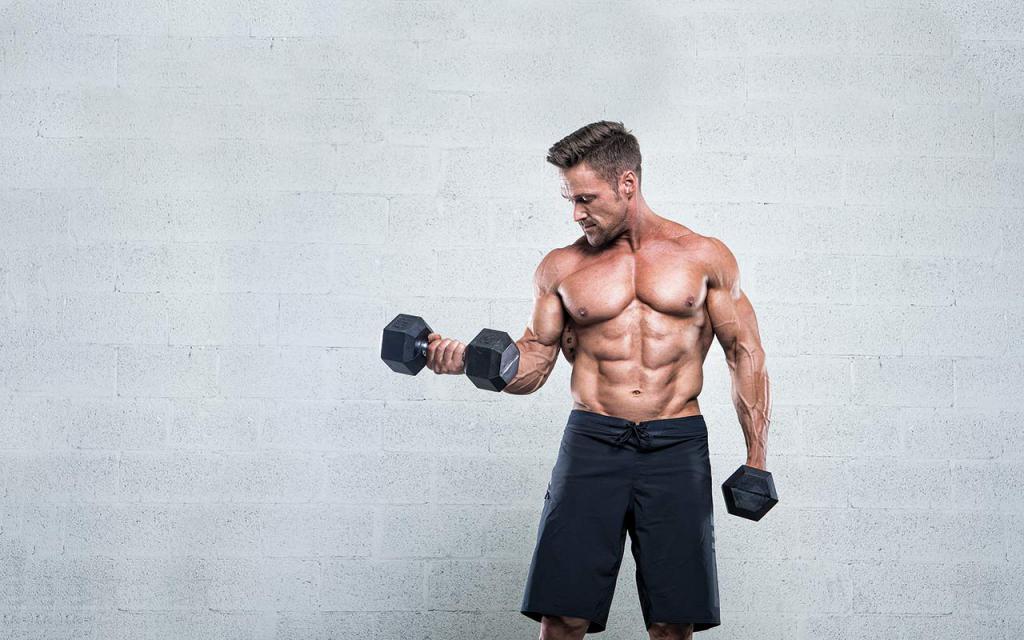 Obesity in the United States reached a record high and was recognized as a national problem. For this reason, the country promotes proper nutrition and exercise. On television, reality shows have become widely popular in which a group of people with high weight lose weight under the supervision of nutritionists and fitness trainers. In 2011, one of the world's most famous weight loss reality show "Extreme Weight Loss with Chris Powell" came out.
A total of 5 seasons of reality shows were filmed. During this time, more than 50 people managed to get rid of excess weight and return to active life. Watching the participants of the show, the viewers got a strong motivation and started their journey to harmony.
After filming the reality show, Powell continues to do what he likes and helps people realize their dream of losing weight.He writes books, publishes articles and takes part in various television programs, where he shares his tips and techniques for effective weight loss.
Personal life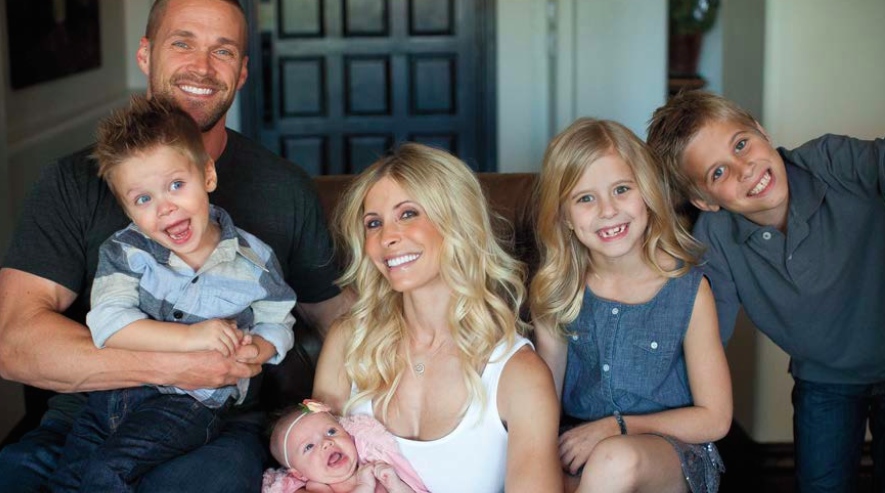 In 2010, Chris Powell married American TV presenter Heidi Powell. They bring up four children: Marley and Matix from the first marriage of Heidi and William Cash and Ruby Lane, who were born married to Chris.
In social networks, spouses regularly share happy family photos with fans. Since childhood, they instill in children a love of sport and an active lifestyle.
Chris Powell Books
Millions of people around the world are trying to lose weight and maintain good health, but not everyone has the opportunity to consult a personal trainer or nutritionist. That is why the demand for books describing the techniques and secrets of weight loss increases. Powell does not lag behind the current trends and on the pages of his books, which have become bestsellers in the United States, shares the knowledge he gained in the process of many years of work.
Chris Powell's first book, Choose to Lose, was released in December 2011. It contains tips on gaining motivation, adhering to the principles of proper nutrition and performing effective exercises for safe weight loss.
The second book, Choose More, Lose More for Life, was published in May 2013.In it, Powell describes his plan for transforming the body, which can be followed by absolutely anyone. To lose weight was not boring, he leads more than 20 types of workouts and shares with the readers recipes for delicious and healthy dishes that diversify their diet. Also on the pages of the book you can get acquainted with motivating stories of weight loss, inspiring to achieve high results.
Chris Powell's third book, Extreme Transformation, is co-authored with his wife Heidi. The book provides step-by-step guidance on weight loss and keeping fit after losing weight.
Related news
Chris Powell: professional activities and personal life image, picture, imagery