Creativity and Biography of Rachmaninov
Sergey Rachmaninov (whose work and biography are studied in all musical educational institutions not only in our country, but also in the world) is a great Russian composer, as well as a pianist and conductor. He is the author of a huge number of works of various genres - from etudes to operas. S. Rachmaninov's music is imbued with romance, energy, lyrics and freedom.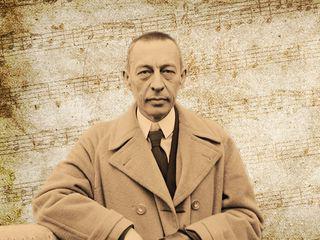 Briefly about the composer
Sergey Vasilyevich Rakhmaninov, the biography which photo is presented in this article, was the outstanding composer. Peter Ilyich Tchaikovsky himself, when he first heard S. Rachmaninov, a student at the Conservatory, predicted a great future for him. The composer had an extraordinarily beautiful ear and excellent musical memory. The first opera, written by S. Rachmaninov, "Aleko" was staged at the Bolshoi Theater, when the author was only 20 years old. Since 1894 S.V. Rachmaninov began teaching. In the years of the Revolution he emigrated from the country and lived the rest of his life abroad, where he was very homesick, but he was not destined to return.
Childhood and youth
Rachmaninov's biography has been interesting since his childhood.The composer was born on April 1, 1873. Place of birth is not certain. But Sergei Vasilievich spent all his childhood in the estate called Oneg near Novgorod, which belonged to his mother. Although in some sources you can find the statement that he was born in Starorussky district, in the estate Semenovo. Sergey Vasilievich was not the only child in the family. In total, his parents had six children. He had two brothers - Arkady and Vladimir, and three sisters - Barbara, Sophia and Elena. S. Rachmaninov studied music since he was 5 years old.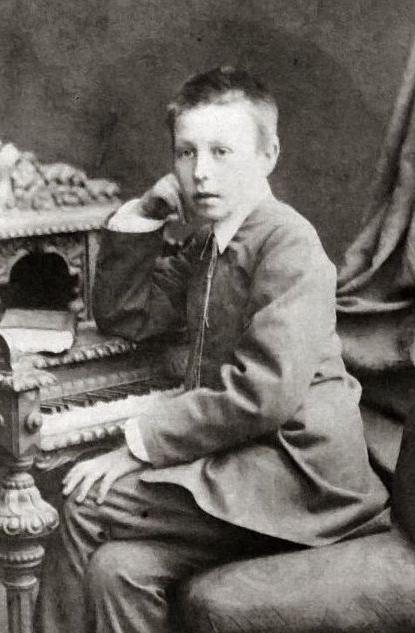 Biography of Rachmaninov S.V. associated with names such as VV Demyansky, Nikolai Zverev and S.I. Taneyev. These are three great teachers with whom Sergey Vasilyevich studied. The composer began to receive his higher musical education in St. Petersburg. But after 3 years of study, he moved to Moscow. Then he studied at the Moscow Conservatory in two departments: composition and piano. Sergey Vasilyevich graduated from the Conservatory with a gold medal. S. Rachmaninov began to give concerts in his student years. Peter Ilyich Tchaikovsky attended Sergey Vasilyevich's exam and gave him five with three pluses.
Composer's parents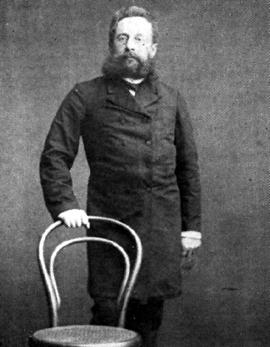 The composer Sergei Rakhmaninov was born in the family of the military and pianist. The biography of his mother, Lyubov Butakova, is not well known. She was the daughter of a general. She was born in 1853, died in 1929. She graduated from the conservatory in piano. Her teacher was Anton Rubinstein. She had a rich dowry - five estates with large plots of land. One estate was generic, the rest were received by her father as a reward for service.
The biography of Rachmaninov Vasily Arkadyevich - the father of the great composer - is associated with the army and music. He was born in 1841 and died at the age of 75. He was an officer, a hussar, while he was musically gifted. Entered the service at the age of 16 with the rank of non-commissioned officer. A year later he became a cadet, and a year later he became an ensign. Then he visited the following ranks: Second Lieutenant, Cornet, Senior Adjutant, Staff Captain, Lieutenant. He retired for family reasons several times and returned to the military again.
He was finally dismissed from service for health reasons in 1872. After which he was appointed at several counties of the Novgorod province as an intermediary of land division.During the years of military service he was awarded: a cross for the conquest of the Caucasus, a Silver medal for the conquest of Chechnya and Dagestan, a medal for the suppression of the Polish insurgency and a silver medal for the conquest of the Western Caucasus.
Spouse of Sergey Vasilyevich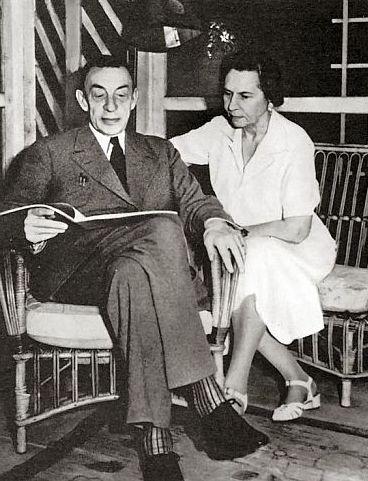 Biography of Rachmaninov S.V. would not be completely complete without a story about his beloved wife. In the personal life of the composer there were changes in 1902. With his future wife Natalia Satina, he spent almost all his teenage years, they were very friendly. The composer dedicated to her his famous romance "Do not sing, beauty, in front of me".
On April 29, 1902, the couple fell in love in a small church on the outskirts of Moscow, after which the newlyweds immediately went to the station and went on a journey. They returned to Russia only after a few months.
Soon their eldest daughter, Irina, was born. Sergey and Natalia were relatives - cousins ​​and cousins. At that time it was forbidden to marry close relatives, for this it was necessary to obtain permission from the emperor himself, and he gave such permissions only in very exceptional cases.Sergei Rakhmaninov petitioned the king, but the lovers married, not waiting for an answer from him. Everything worked out. A few years later their second daughter was born.
Descendants of the great composer
The loving father was Sergei Rachmaninoff. The biography of his descendants is also associated with music. The composer had two wonderful daughters, who loved their father very much and tenderly kept the memory of him. Irina studied in the USA and was fluent in two languages ​​- English and French. For a long time she lived in Paris. Was the wife of Prince P. Volkonsky. The marriage lasted only 1 year, the spouse died, although he was only 28 years old. Second daughter S.V. Rachmaninov, Tatiana, also studied in America. In the 30s of the 20th century, she moved to Paris. Her husband was Boris Konus, the son of a violinist, composer and teacher who studied at the conservatory on the same course as her father, S. Rachmaninoff.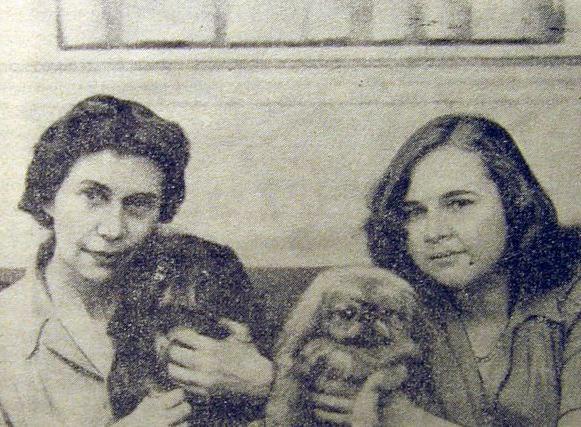 Alexander Rachmaninoff-Konus - the son of the composer's daughter Tatyana. He is the only grandson of Sergei Vasilyevich. He inherited his grandfather's letters, archives and autographs. Alexander was engaged in organizing contests named after his great grandfather, and also held celebrations dedicated to S.V. Rachmaninov in Switzerland.
The most famous opuses
A huge number of works written by Sergei Rachmaninoff. The biography and work of this great Russian composer is significant for our country. He left a great legacy for posterity.
Works of Sergei Rachmaninoff:
Operas: The Miserly Knight, Francesca da Rimini, Aleko.
Sonata for cello and piano.
Concerts for piano and orchestra.
Vocalise for voice accompanied by piano (dedication to the soloist of the opera A. Nezhdanova).
Symphonies.
Rhapsody on the theme of Paganini.
Poems: "The Island of the Dead", "Bells" and "Prince Rostislav."
Suite "Symphonic Dances".
Cantata "Spring".
Fantasy "Cliff".
Fantasy Pieces for Piano.
Sonatas for piano.
Capriccio on Gypsy themes.
Pieces for cello and piano.
Works for a-capella choir: "All-Night Vigil" and "Liturgy of St. John Chrysostom".
Russian songs for choir and orchestra.
Pieces for piano in 4 hands.
As well as a large number of romances, preludes, Russian songs, etudes and much more.
Conductor's activity

Composer Rachmaninov, whose biography is not limited to performing and writing, since 1897 began to conduct. He served as conductor in the opera house of the famous philanthropist Savva Mamontov.Here Sergei Vasilyevich met Fedor Shalyapin, with whom he had been all his life on friendly terms. In 1898, Sergei Rakhmaninov was on tour in the Crimea with the opera house, there he met with Anton Pavlovich Chekhov. A year later, the conductor S. Rachmaninoff went on tour abroad for the first time - to England.
Emigration
During the 1917 revolution, Sergei Vasilyevich Rakhmaninov went abroad on tour. The composer never returned to Russia. First, the family settled in Denmark, and a year later moved to America. Sergey Vasilyevich lived there until his death. He was very homesick and dreamed of returning. For a long time, while living in emigration, he did not write new works. Only 10 years later, the muse visited him again, he continued his composing activities, but as a conductor he performed extremely rarely. Most of the works written by Sergei Vasilievich abroad are imbued with longing for his native country. In America, S. Rachmaninov was a huge success. The composer died on March 28, 1943. Buried under New York.
This article provides a complete biography of Rachmaninov - from childhood to the last days of life.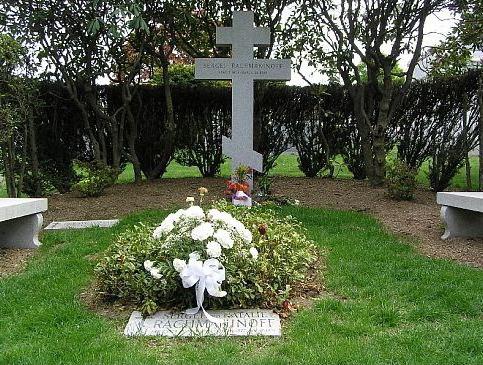 Interesting facts from the life of a genius
S. Rachmaninoff was a passionate, honest, and demanding person. The biography, interesting facts from which testifies to this, was considered by us in this article. But few people know that:
as a child, Sergei Vasilyevich was very fond of visiting his monasteries with his grandmother and listening to the ringing of the bells;
the composer's grandfather was an amateur pianist, took lessons from John Field, wrote music and several of his works were published;
at the age of 4, Sergey Vasilievich already knew how to play four hands in a duet with his grandfather;
The composer's first love was Vera Skalon, she also fell in love with young S. Rachmaninov, he dedicated the romance "In the silence of the night to mystery" to her and several other works, wrote her touching letters;
Sergey Vasilievich was very punctual;
when the composer was angry, his face became terrible;
S. Rakhmaninov had a very quiet voice;
the composer did not like being photographed;
preferred Russian cuisine;
S. Rachmaninov's favorite pastimes are horse riding, skating, swimming, cars and motor boats, agriculture.
Related news
Creativity and Biography of Rachmaninov image, picture, imagery