Green metro. Ecological train.
Recently, a thematic train dedicated to the year of ecology appeared in the Moscow metro. The design used photographs of nature in different regions of Russia: tundra, taiga, steppe, desert, lakes and even the underwater world.
The train is made up of Rusich wagons. There are five of them. Each carriage is thematically divided into two parts.
I learned that the squirrel in English is sciurus and that 2/3 of the length of the body makes up the tail. In one jump, the squirrel easily overcomes a distance of 4 meters.
About tulip Kaufman not heard, I only know
Bieberstein Tulip and Shrenka Tulip
The car "Russia lake and Russia underwater." Between times on the way, you can find out which plants cover the bottom and which fish live in Russian lakes. In the design of the car used photos of jellyfish, crabs, shells and corals. It turns out in Russia over two million lakes, most of which are of glacial origin.
Ecological train runs along the Koltsevaya line. True, it was launched only for half a year.
Add me as a friend not to miss new posts.
Livejournal
/
Facebook
/
Youtube
/
Google+
/
Classmates
/
Golos
/
Zen
Share the post with friends
Taken:
unique templates and modules for dle
A few days ago in the Moscow metro appeared a special composition dedicated to the festival "Journey to Christmas." In the design of cars used thematic
As I was hunting for trains in the subway
There are a lot of registered trains in the Moscow metro. These are compositions released for a significant event or dedicated to a particular topic. Most of them drive on the Ring
Metro train in honor of the 870th anniversary of Moscow
The new train began to run yesterday on the Koltsevaya line of the Moscow metro. I caught him on the first day. In the design of cars used portraits of scientists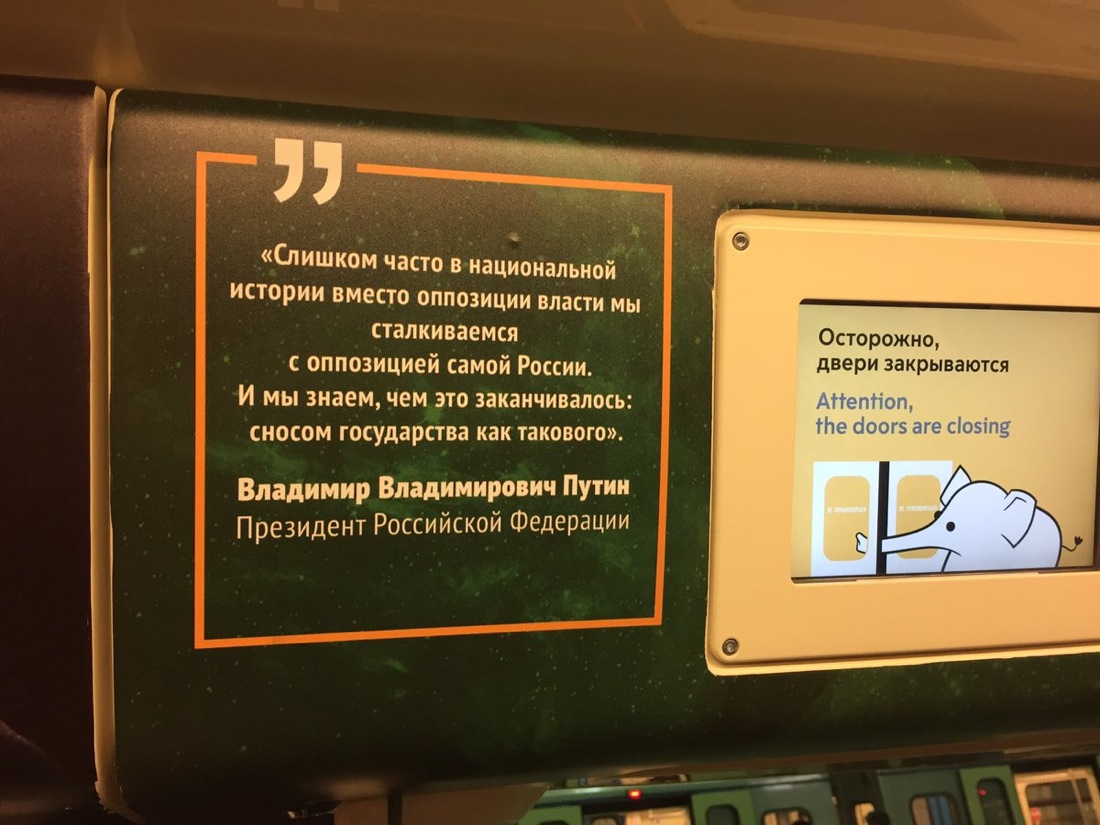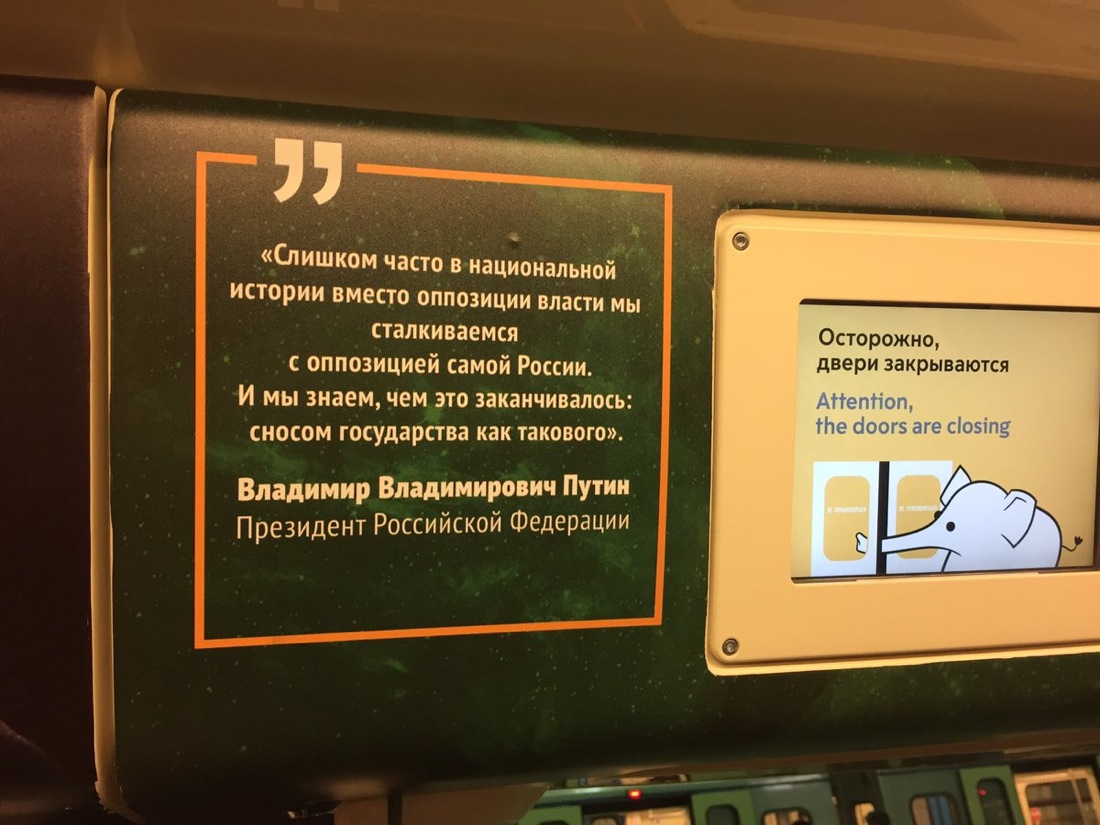 Photo: @CKonovalov At least in one train of the Moscow metro, Putin's sayings appeared! A photo with confirmation posted on Twitter urbanist and designer
Striped Express and Active Citizen. Surprises from the Moscow metro.
Sorry, rented a smartphone. Because it was not ready. Suddenly arrived SUCH.
Related news
Green metro. Ecological train image, picture