Holiday of taste: the best recipe for meat chebureks
If you at least slightly consider yourself to be gourmet and can appreciate the taste of the most exquisite dishes, then it will not be an overwhelming task for you to cook pasties, whose divine taste will gather the whole family, neighbors and friends at your table. Make a gift to your loved ones, because the recipe for meat chebureks with meat is simple, the main thing is to find a couple of hours to prepare all the ingredients.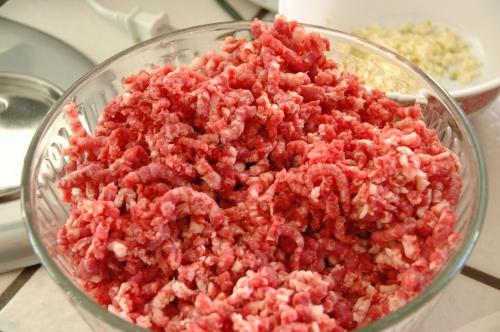 Cooking everything for mince
Traditionally, pasties are cooked with lamb, but since it has a peculiar smell and taste, which not everyone likes, you can replace it with pork or pork with beef. Stuffing for pasties must be prepared in advance. The meat should be without streaks, fresh; if you decide to make pasties with pork and ground beef, the proportions are 1: 1. Pass meat through a meat grinder together with bulb onions and garlic. If you wish, you can add greens to the stuffing, because the recipe for pasties with meat involves relative freedom.Cilantro, parsley, dill, basil, thyme - all these spices (in reasonable quantities) will improve the taste of your dish. Add salt, black and white pepper to the mince and knead it thoroughly. In the process of kneading, you need to add water: good meat "takes" as much water as you need, and after cooking the chebureks, a delicate, fragrant and tasty juice will appear inside. If you prefer to use the recipe for chebureks with meat without adding water to the stuffing, you will get less juicy pasties at the exit. After the stuffing will be ready, you can proceed to the preparation of the dough.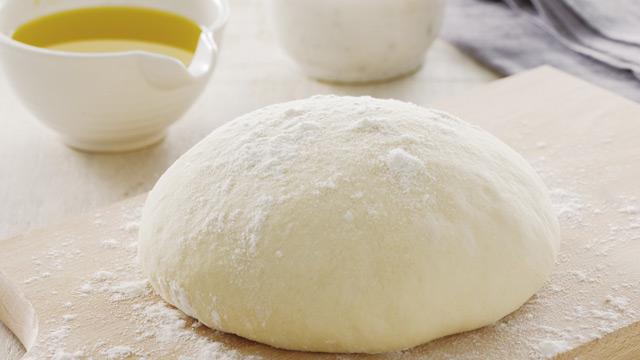 Cool or not?
In order to make pasties thin, crispy, you need high-quality flour for the dough. Do not buy pancake flour for them, choose only the highest quality with a high percentage of gluten, otherwise your products may break through during frying. Juice will flow out through the hole - namely, it makes a cheburek dish with a magical taste! You can make a dough for pasties without eggs, then the products will be more plastic and tender, but do not forget to add sunflower oil to the dough when kneading. Flour will "take" as much water as it can, but by kneading the dough with your hands, you should feel its texture as very cool and dense.The composition of dough for pasties is simple: flour, water, vegetable oil, some sugar and salt. Eggs make the dough stronger, but also more coarse, so choose which particular recipe for meat chebouks fits you better.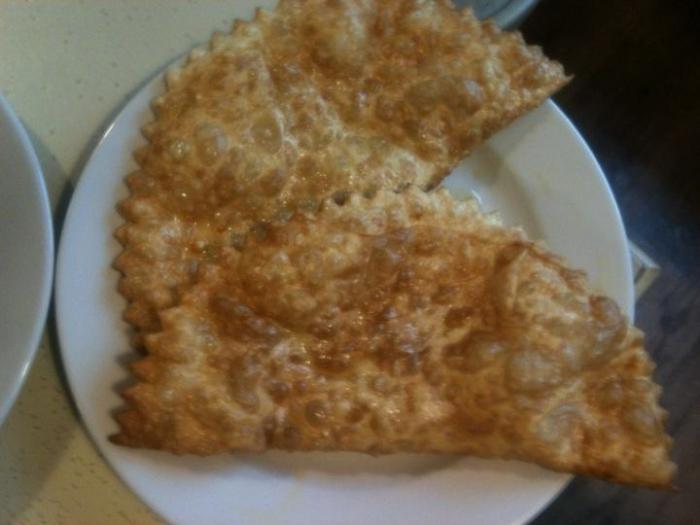 Go to the main thing
The process of roasting chebureks is a mystery. But it should be attended by those for whom the whole process is started. The procedure loses meaning if there is no queue with plates for you, every cheburek sent to the frying pan with boiling oil does not devour with greedy eyes. Turn the pasties carefully, do not damage the delicate shell of the dough, otherwise irreparable things will happen: the juice will spit, pour out and evaporate. The oil should be red-hot to a light haze, otherwise the cheburek will absorb a lot of fat and will not be ruddy, and it will take much more time to cook on low heat. After the cheburek is reddened, it must be carefully removed with a slotted spoon from the fryer and put on a napkin so that excess oil is absorbed into it.
Related news
Holiday of taste: the best recipe for meat chebureks image, picture, imagery