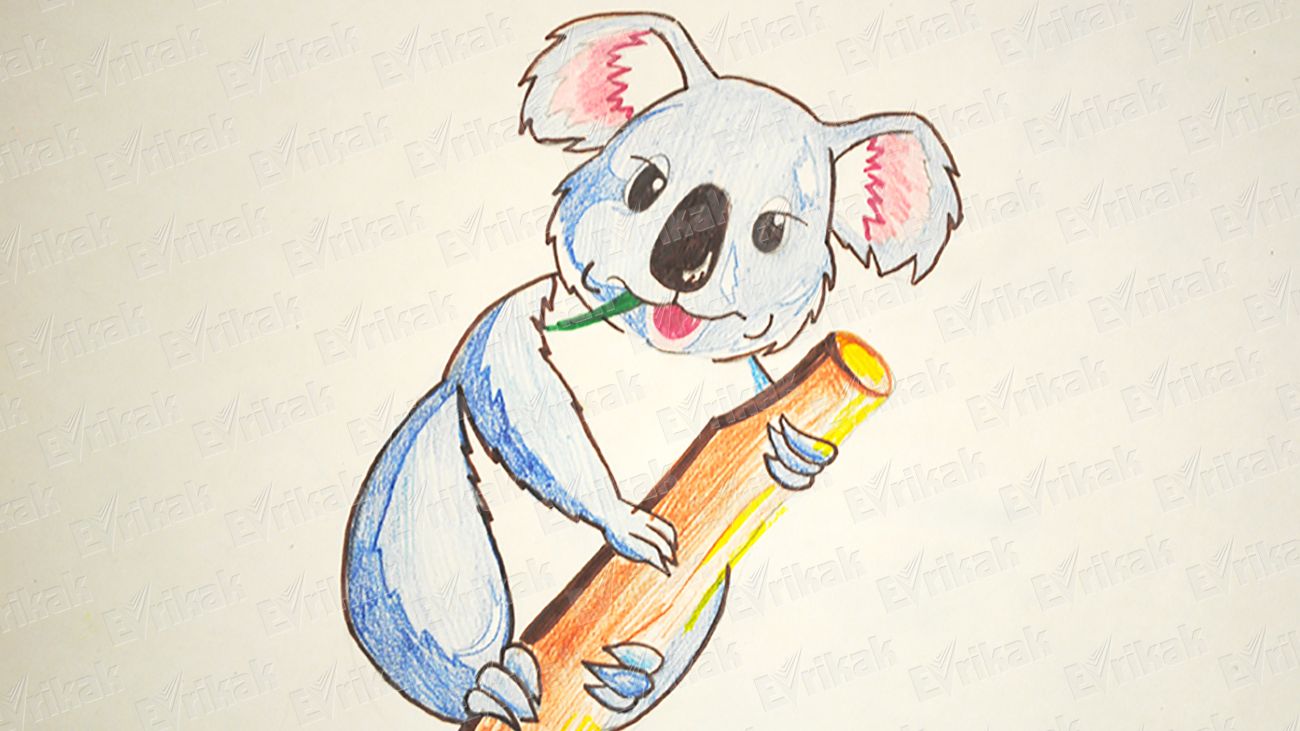 How to draw a koala pencil in stages
8 340
Koala is a very cute and lovely young one. And if your baby asks you to draw a koala, do not refuse him, even if you do not know any drawing skills. With the help of our step-by-step instructions you will make a drawing very easily and naturally. No one will suspect that before that you couldn't draw. Difficulty: medium. Good luck!
Torso
The body of this animal is large, oval.
Do not press hard on the pencil, as the body of the animal does not have clear contours, due to wool. Then it will need to finish, and wipe the pencil.

Head.
Draw a head a little putting it on the upper part of the body. Because the koala has no pronounced neck.
The upper part of the head should be gradually narrowed.

Ears.
We finish the ears. They are more oval in shape.
Next draw the curve of the back.

Other elements.
Koalas live in Australia. They live mainly on trees. Therefore, we will not contradict nature. Draw a koala sitting on a tree trunk.

We finish the legs, with which our young one will hold on to the trunk of the tree.

Next, deceive the imagination. Erase the contour of the body, which intersects with the contours of the trunk. This creates the impression that the animal is actually sitting in a tree.

We also erase unnecessary lines on the back and make a smooth transition to the legs.

Wool.
Koala is a furry animal. Fix the straight lines on the furry structure. Make soft and smooth lines. Wool should not be similar to the sharp needles of a hedgehog.
Draw lines on the ears that convey the bend.
Related news
How to draw a koala pencil in stages
How to draw a koala pencil in stages
How to draw a koala pencil in stages
How to draw a koala pencil in stages
How to draw a koala pencil in stages