How to protect a child from polio
Poliomyelitis returns to Ukraine. What to do and how to protect a child from this terrible disease? If you have not yet decided whether or not to be vaccinated against polio, the chief doctor of the Oxford Medical Clinic, Marina Siruk, will dispel your doubts.
Read also:UNICEF warns of polio epidemic danger
What is poliomyelitis
Poliomyelitis is an acute infectious disease that causes damage to the nervous system.
HOW POLYOMYELITIS IS TRANSMITTED
Wild poliovirus enters the body through the mouth with water or food contaminated with feces from an infected person. The virus multiplies in the intestines and is excreted in the feces of the infected person, through which it can be transmitted to other people. Therefore, it is extremely important to teach the child to observe hygiene measures and not to forget to observe them themselves.
WHAT IS POLYOMYELITIS DANGER TO A CHILD?
Poliomyelitis causes severe consequences:
one out of 200 people infected with polio suffers irreversible paralysis, most often paralysis of the legs;
5% -10% of paralyzed die with paralysis of the respiratory muscles caused by a virus.
"Certainly, the growth of poliomyelitis in recent times is directly related to the arisen hysteria about the harm of vaccinations and to the fact that many mothers refuse to vaccinate their children."
SYMPTOMS OF POLIOMYELITIS IN A CHILD
The symptoms of poliomyelitis are very similar to other diseases, and this is its cunning. Poliomyelitis can begin as a common ARI or poisoning. Initial symptoms of polio:
heat
fatigue
headache
vomiting
stiff neck
pain in limbs.
WHO IN THE RISK GROUP OF INFECTION BY POLIOMYELITIS
Most often, young children suffer from polio, who still cannot clearly state their complaints. So, when, after the morning awakening, the baby refuses to stand on his legs and cries, if he is forced to walk, the parents blame it on the whims of the child, or they think that he simply "stuck" the foot. While it is necessary to urgently call emergency assistance.
Despite the fact that mainly poliomyelitis affects children under the age of 5 years, in case of an epidemic of poliomyelitis in Ukraine, adults who were not vaccinated in childhood may suffer.
TREATMENT OF POLIOMYELITIS IN A CHILD
Unfortunately, there is no cure for polio. The only cure for polio is to vaccinate children. Oral polio vaccine (OPV) is a safe and effective vaccine that provides the necessary protection for children against polio. If a child receives all the necessary polio vaccinations, she protects him for life.
Read also:Vaccinations for infants: contraindications for vaccination
EXPERT'S OPINION ON WAVES FROM POLYOMYELITIS
There are diseases from which it is imperative to vaccinate children, since the consequences in case of illness will be much harder, including disability of the child. Vaccinations against diphtheria, whooping cough, tetanus, measles and polio are mandatory.
Of course, the growth of poliomyelitis in recent times is directly related to the arising hysteria about the harm of vaccinations and the fact that many mothers refuse to vaccinate their children.
I can understand why this is happening. Mothers were offered to vaccinate children not only from the listed diseases, for which vaccinations are mandatory, but also against herpes, hepatitis, and flu. Each vaccine is certainly stressful for the body,therefore, it is not at all necessary to strive to instill a child absolutely from everything, this is the other extreme. Also, many moms are afraid of the effects of vaccinations. Indeed, vaccinations are often quite difficult.
In order for vaccination to take place easier and without complications, it is necessary to adhere to the following recommendations:
Vaccinations should be done only a healthy child.It is best to conduct a full examination before vaccination, including laboratory, to make sure that the child is healthy at the moment.
It is necessary to adhere to the vaccination calendar.Some vaccinations are effective only when all the intervals between their implementation are sustained. If you do not adhere to the calendar - vaccination may be useless, and then it is better to abandon it.For example, there is no point in vaccinating a child against measles in adulthood.
Only high-quality vaccines should be usedthe higher the quality, the fewer side effects.
On the day of vaccination should be excluded from the diet of the child heavy carbohydrate foods., chocolate, sweet bread, pasta.
Give the child more drinking:fruit drinks, juices, clean water.
Vaccination is better spent on a day offso that the child can stay at home, rest, sleep during the day.
Vaccination with antihistamine drugs is recommended.which do not affect the efficacy of the vaccine, but will help the body cope with undesirable consequences and reactions of the body.
If everything is done correctly, then vaccination will not cause significant harm to the body, but it will protect the child from very serious diseases and their consequences, the harm from which can be much greater than from vaccination..
Related news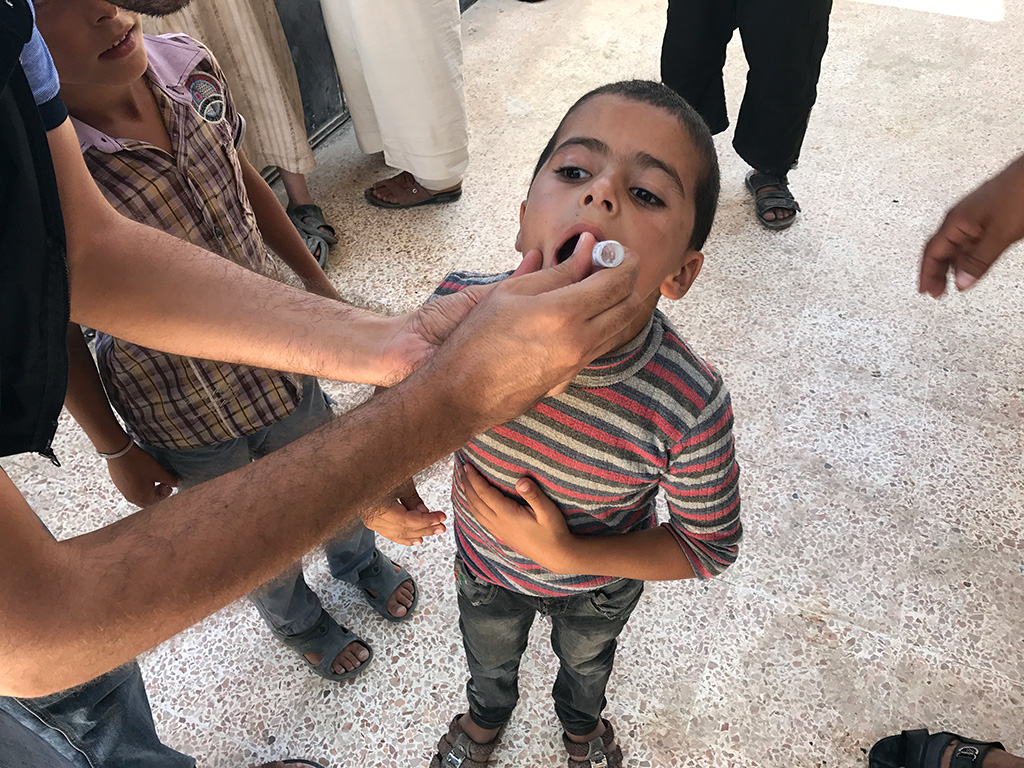 How to protect a child from polio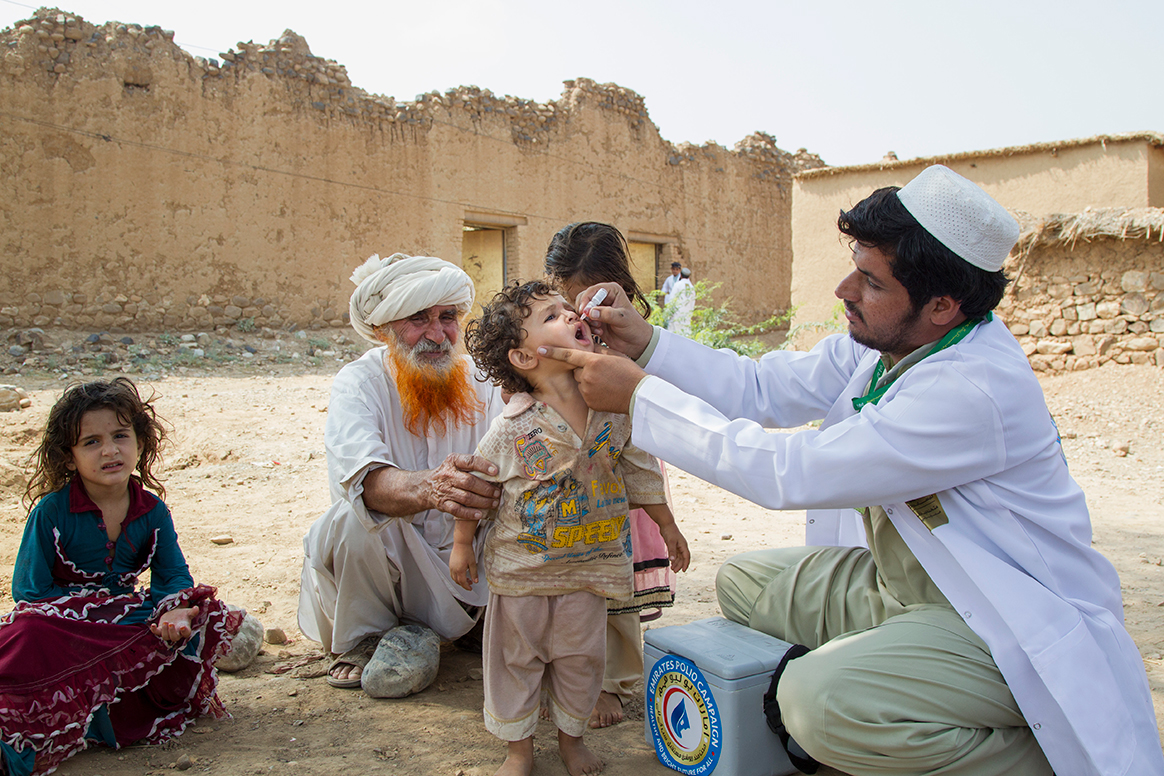 How to protect a child from polio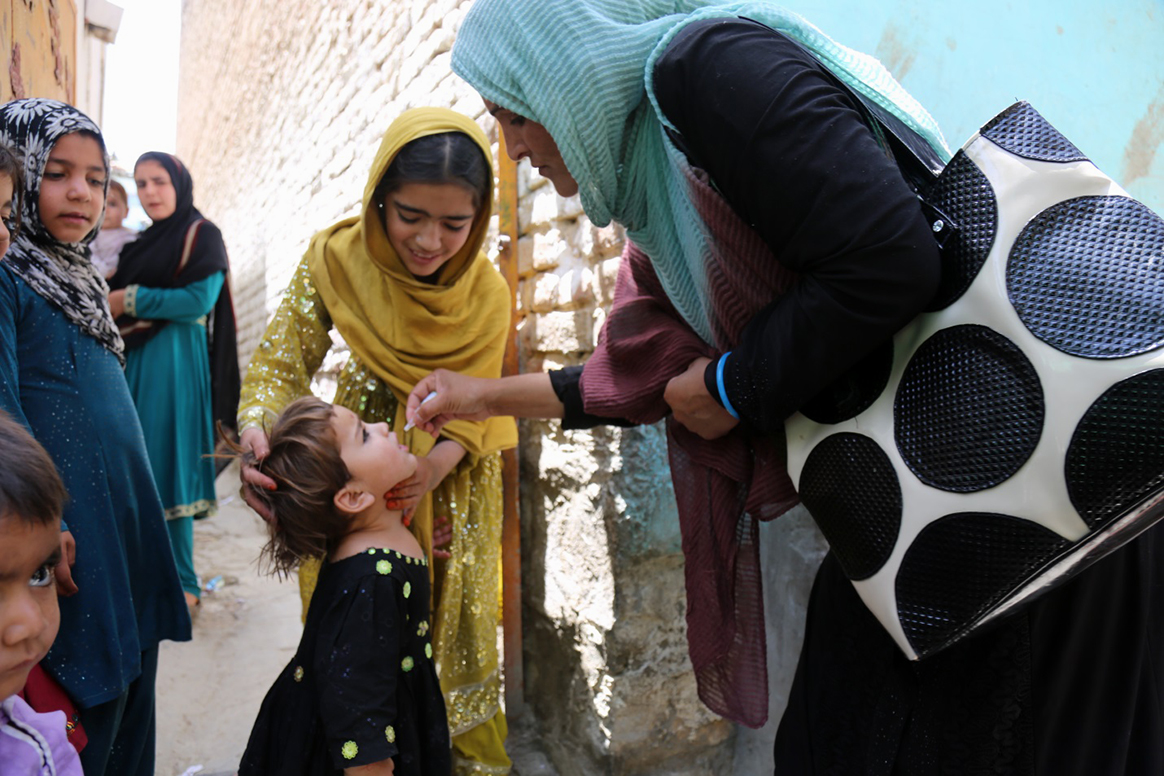 How to protect a child from polio
How to protect a child from polio
How to protect a child from polio