How to use a newbie smartphone?
It seems that in our digital age to explain how to use a smartphone, it is not necessary. However, it is not. Age, when these gadgets fall into the hands, is greatly reduced. Explain to children how to use them, should adults, who themselves sometimes do not fully own these devices.
Initial setup
How to use a smartphone? The answer is to start with the basics, gradually moving further in order.
So, in the beginning it will be proposed to set a password, pin code or pattern. It is better for a beginner not to start experimenting with this function, but to postpone it for later. You can simply forget the code or try to enter one, and get a completely different, with the result that the smartphone may stop working at the first stage of the setup.
Before this setting, you will be prompted to select a language, then it will attempt to connect to wireless networks. In most cases, this step can be skipped. After that you will be asked to create a Google account.
As a tip for beginners (how to use a smartphone), you can say this: users of phones on Android should better set up this account. This is due to the fact that the installation of applications occurs through a special store, in addition, smartphones based on this operating system, as a rule, are tied to the services of this company.
Modern smartphones based on "Android" version 5.1 and higher are tied to a "Google" account, and if a gadget is lost or stolen, then an unlocked account data will be requested to unlock.
If it is necessary to transfer contacts from an old phone to a newly purchased smartphone, Android users should again use Google services. In addition, when used on a new smartphone account from a previous gadget with the same OS, you will be offered to download the applications that were used on the previous device.
Install applications
How to use a smartphone? Users, as a rule, buy a device not for the sole purpose of making calls, as a simple telephone will be suitable for this.Smartphone buyers want to use this device as a mini-computer. This makes it possible to install applications on it.
We will explain how to use a smartphone (for dummies) when installing applications.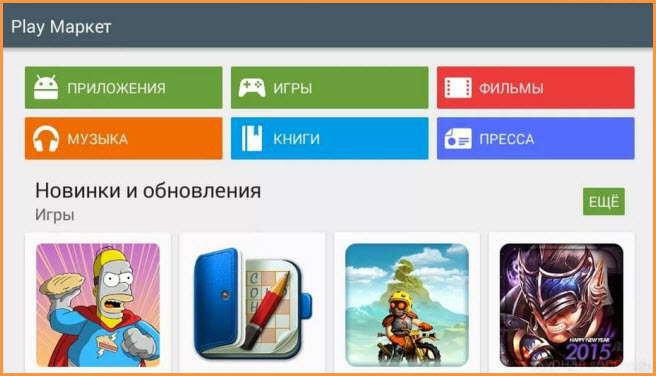 The most popular smartphone models come with iOS and Android. Both of these systems have their own app stores. In the Play Market from Google, many applications are free, but there are paid analogs. Since the beginning of computerization, domestic buyers have become accustomed to buying programs, then only for a nominal fee on the market, and after the Internet has become available almost everywhere, these programs are downloaded in various ways from the Global Network.
Initially, Google does not allow the user to install a third-party application. However, the user can remove this restriction, but in this case all responsibility for damage to the smartphone falls on him. Therefore, you need to think what is better: to pay money for the desired program or to get a potential breakdown of the gadget.
Install antivirus
Despite the fact that iOS refers to operating systems developed by Apple, and Android to operating systems developed by Google, they do not have such levels of protection as desktop Mac or GNU / Linux.The "Android" kernel is the core of the Linux operating system, but the system itself does not belong to GNU, so it is susceptible to viruses.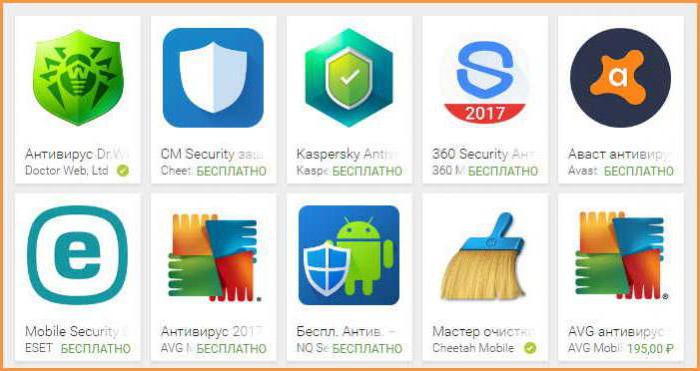 Consider how to use a smartphone for beginners, so as not to catch the virus.
The most popular antiviruses that are common in the Windows environment have been adapted to "Android". In the Play Market you can find a variety of anti-virus programs, including such popular ones as DrWeb, Kaspersky Anti-Virus, Avast. When using the latter, the smartphone can also be secured against theft. You can also block the device and determine its location using Google.
Smartphone optimization
We give one more tip for dummies (how to use a smartphone). The user can completely change the design, with the result that the gadget starts to perform more processes, and the more it performs the processes, the more resources it needs, since with the available resources it starts to slow down. Therefore, you need to select applications that improve the energy efficiency of your smartphone. Teach yourself to periodically clean the gadget with the help of special programs that find temporary files that arose during installation, as well as thosewhich have not been deleted automatically and gradually take up more and more space.
Reboot
Another tip for beginners (how to use a smartphone) will be to study the instructions in order to reset the device using the keys on the phone. Like any computer, a smartphone may freeze. As a rule, they do not have Reset buttons, and rebooting can be done by a combination of successively pressed keys.
Gestures in the Android OS
How to use a smartphone for beginners? Attention should be paid to the gestures that are used to control the OS installed on this gadget. One of the most popular operating systems used on smartphones is the Android OS. Consider what gestures are used here:
tap - short-term single click with a finger on any element;
double tap - short-term double-click with your finger on any element (similar to double-clicking in Windows);
long tap - involves holding your finger on a certain element for 1-2 seconds;
pinch - the display is covered with two fingers, diverging in different directions or coming together (dilution to the sides is carried out, as a rule, to increase the scale, and mixing - to reduce);
Swipe - moving your finger across the display, one of the main actions.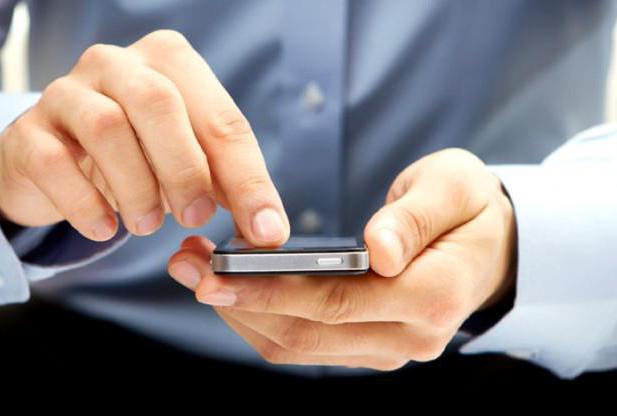 Setting up Samsung smartphones
Consider how to use Samsung smartphones, using the example of the Galaxy S7.
They can create a Samsung account, which is needed to use Samsung Pay, with which you can pay for purchases from the store with a smartphone.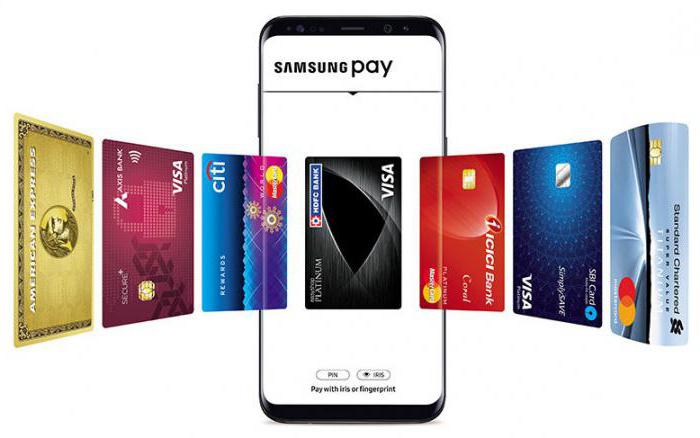 Samsung gadgets are equipped with a fingerprint scanner, with which you can unlock a smartphone, log in to the network and use the Samsung Pay service.
In Theme Store "Samsung" uses many themes for smartphones, some of which are available for free, and some - for money.
How to use a smartphone novice who has not yet mastered the installation of applications? The manufacturer periodically adds new applications to new smartphones and removes old ones. With experience, each user will be able to install new applications from the Play Market, and you can delete the pre-installed ones by Samsung using the "-" button in the applications menu.
The smartphone in question allows you to save battery energy by changing the colors on the screen to black and white, and also turning off applications running in the background.
Like most other smartphones, this gadget allows you to use a micro SD card.
We use Xiaomi smartphones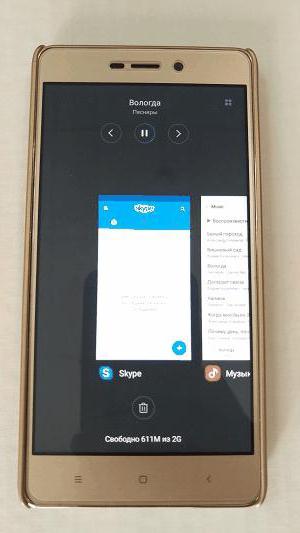 These smartphones have their own characteristics.How to use Xiaomi smartphones? Here, SIM cards are inserted not from behind, but from the side, there is a special slot for them. In the box where this smartphone was equipped, there is a special device for opening this slot (similar to a paper clip). If the connection does not appear, then remove, turn the SIM and insert it again.
Some analogue of the Samsung account in smartphones in Xiaomi gadgets is the Mi account, with which you can update the firmware, lock the phone if necessary, perform backups, use the cloud.
In the smartphones of the brand under review, there is the Merry Go Round app, which gives it a dynamic look with various images. Include: settings - wallpaper - carousel.
In these smartphones, for example, in the model Xiaomi Redmi 3s also have the ability to add a fingerprint.
If the smartphone has a Miui shell, then the second space is used there, which in its essence is a new work session. From the first space, the second can be deleted if necessary.
Applications in this smartphone can be closed using the "Menu" button on the gadget itself, selecting the unnecessary and clicking on the basket (it will not be removed, but closed).
There are many more different options for these smartphones that cannot be covered in one article.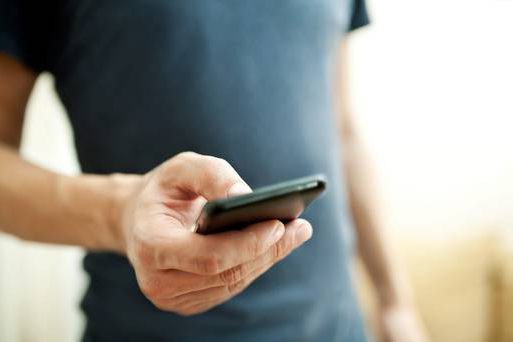 Finally
How to use a smartphone? You can talk endlessly. The article provides basic recommendations for newbies, so that they can immediately start using the gadget after purchasing it. Also considered are some of the features of individual smartphone models, for example, Samung or Xiaomi. With experience, users will be able to independently discover new features of their gadgets.
Related news
How to use a newbie smartphone image, picture, imagery