In Colombia crashed a plane with Brazilian soccer players
In Colombia, a passenger plane crashed, carrying 81 people - 72 passengers and nine crew members. The plane flew from Bolivia to the Colombian city of Medellin.
Is it dead, it is still unknown. 360 Radio Colombia reports that there are survivors. On the survivors also said the mayor of Medellin Federico Gutierrez.
According to one version, the crash could be due to lack of fuel. The incident happened around midnight local time (around 08:00 Moscow time).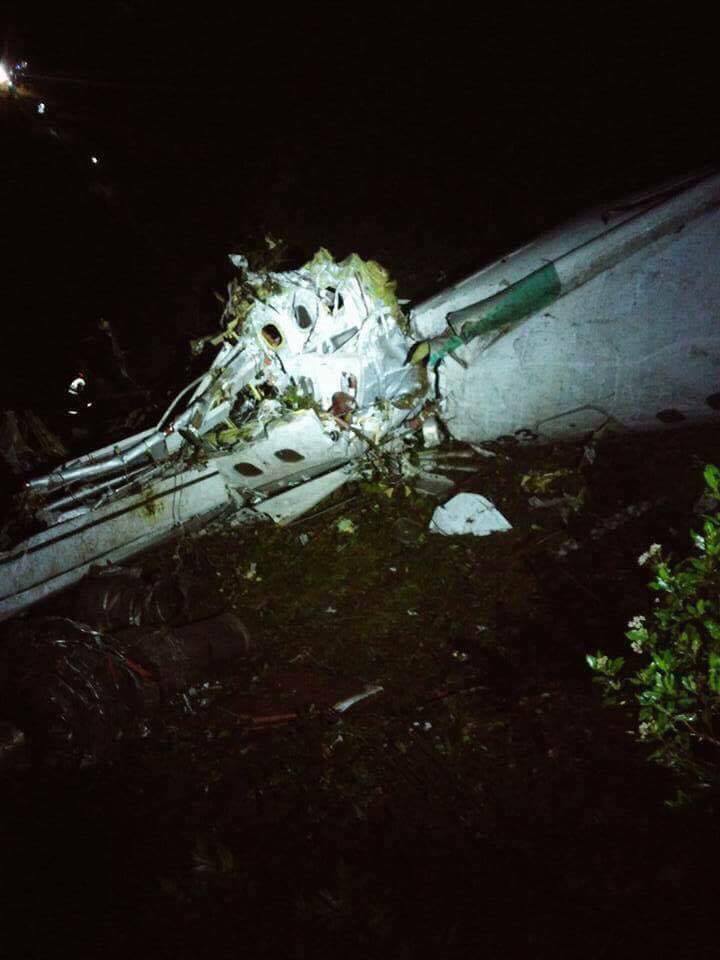 Photo: 360 Radio Colombia
Among the passengers of the plane were members of the Brazilian football club Chapequense. December 1, they have to go through the match of the South American Cup against the Colombian Atletico Nacional.
Flightradar received the last signal from the aircraft at an altitude of 4570 meters about 30 kilometers from Medellin airport.
Flightradar24 received last ADS-B signal from # LMI2933 at 15.500 feet - about 30 km from MDE airport located at 7,000 feet. pic.twitter.com/hGcyHc98EV
- Flightradar24 (@ flightradar24) November 29, 2016
November 29, 09:44
Six survivors were found at the crash site, local authorities said.About the dead is still not reported.
We created a chat in Telegram for the rapid exchange of news. If you have become an eyewitness to any event or simply found an important news, send it sooner here: https://telegram.me/varlamovnews.
Related news
In Colombia crashed a plane with Brazilian soccer players image, picture