Interesting facts from the life of Vladimir Zheleznikov
Vladimir Zheleznikov lived a long and fascinating life, devoting it, professionally, to literary work, and more specifically, to creativity about children and for children.
After a thoughtful acquaintance with all his works, it may seem that his creative mission was predetermined in advance: few people succeeded and (and very few people manage to this day) to create such simple, understandable and touching stories where good and evil had not yet become conventions and the soul of the child is still transparent, so that you can guess what kind of person he will become. This is the peculiarity of his books, and, probably, therefore, they do not leave indifferent many readers around the world.
However, Vladimir Zheleznikov did not immediately find his path in his life: he wanted to become a military man, then a lawyer, and only then - a writer. Moreover, he approached each of these professions very seriously: the anti-aircraft artillery school, then legal and literary institutions. Below are the facts from his life, which will help to put together a more complete impression of the creative and personal fate of the writer.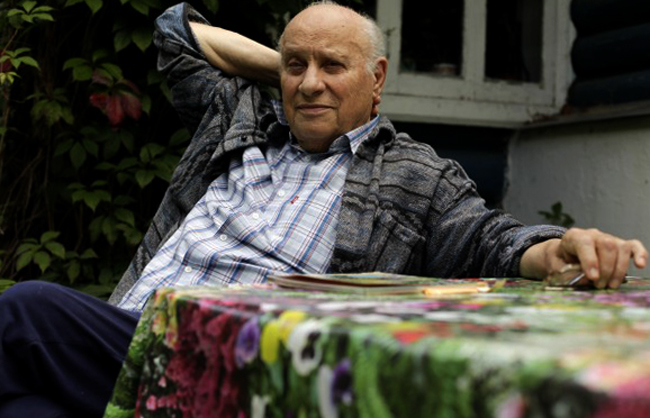 Childhood
Vladimir Zheleznikov was born in Vitebsk on October 26, 1925. His father was a military man, he passed the Great Patriotic War. Zheleznikov himself, recalling his childhood, singled out one episode, which had particularly badly crashed into his memory - this is the story of his uncle Andrei, who, during the period of the "red terror" at the age of just 20 years old, landed in the Stalinist camps, but miraculously escaped from there and secretly arrived to Vitebsk to his brother Karp - Father Vladimir.
Karp ZheleznikovHe was an honest and conscientious man. Despite the enormous risk (a relative of the fugitive, "the enemy of the revolution"), he left his brother in his presence, talking to his son and little daughter as adults, and taking with them the word of honor to tell no one about the new tenant. Vladimir could not keep his promises and thoughtlessly shared his family secret with his best friend, and the one with his parents during dinner. Only then did the little Volodya realize that he had done it.
Guilt did not give him peace of mind, and a couple of days later he went to the house of his best friend, but did not find anyone from his family - they hurriedly moved, without telling anyone.They were driven by fear — a fear that, in those crazy times, was instilled in everyone. Then Vladimir realized what trouble he almost had on his family, later mentally returning to these events more than once.
The Great Patriotic War
An unforgettable period in the writer's life was the Great Patriotic War, or rather, how he perceived it through the stories of his father, who looked into the eyes of death on that very first day — June 22, 1941. Then the Zheleznikov family lived in the city of Mariampol in Lithuania, near the Prussian border.
Vladimir's father commanded a division — they managed to hold out for 75 hours, defending the border from the sudden onslaught of the fascists. It was a bloody battle that took the lives of almost all the fighters of Karp Zheleznikov, twenty-year-olds, unprepared for a real battle. He could not remember the battle without tears. And the writer himself carried these memories throughout his life: the war for Zheleznikov-junior began in Lithuania at half past nine in the morning, with an emergency evacuation (a few hours later the Germans were already in the city), and ended in Sverdlovsk, where he was transported with his mother sister
Moving to Moscow
Leaving in the past the dream of becoming a soldier, like a father, (the future writer first studied at the Air Force Special School, but due to vision problems, he was forced to enroll in the anti-aircraft artillery school, which later also did not result in anything) In 1955, Vladimir moved to Moscow and entered the literary institute named after. A. M. Gorky, successfully completing training two years later.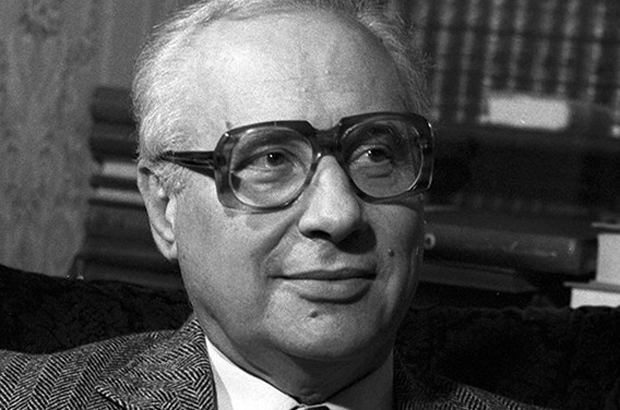 The first writing experience
Upon arrival in the capital, Vladimir ventured to send his manuscript to the editorial board of the New World magazine, a popular publication at the time, with which many famous writers collaborated. To his surprise and fright, he was not only answered, but also invited to the editor to discuss his story.
However, he did not hear anything flattering there: the story was criticized, but they made it clear that he was not hopeless, since "in the end, you can teach the cow to write." Inspired by this dubious assertion, Zheleznikov began all over again: he tore up his manuscript and began again to create "real" literature.
Work in "Murzilka"
The 8-year period of work in the children's magazine Murzilka became crucial for Vladimir Zheleznikov. Firstly, the subject matter of the magazine was close to him, and secondly, he found himself surrounded by famous writers, poets and artists.many of whom he admired - Mikhalkov, Marshak, Prishvin, Paustovsky ... Thirdly, with some people from this creative beau monde he managed to get so close that he could call them his friends, and even more - his teachers. We are talking about the writer Vitaly Bianki and the artist Vladimir Lebedev. Both of these outstanding people had a great influence on Vladimir Zheleznikov: Lebedev constantly showed by his example what it means to be free in terms of creativity - not to subordinate your talents to stringent requirements, but to allow yourself to express yourself in what causes strong interest and deep empathy.
Vitaly Bianki was very loved and respected by Zheleznikov - he was admired by Binaki's disinterestedness, willingness to help, no matter what effort it was worth, and, of course, his unsurpassed writing talent.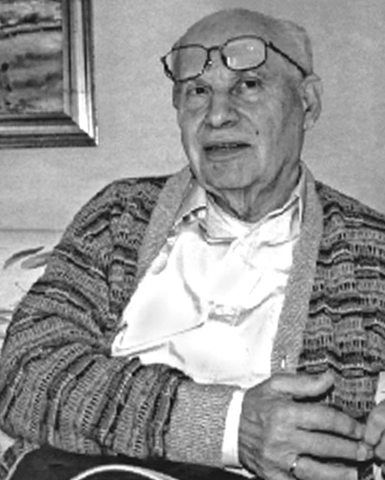 Personal life
The adopted daughter of Konstantin Paustovsky - Galina Arbuzova became the wife of Vladimir Zheleznikov. She and her husband took care of the house-museum of Konstantin Paustovsky, and was also a faithful assistant to her husband - she printed everything he dictated to her (in recent years, Vladimir Zheleznikov worked on a book of his memoirs).
"Scarecrow"
A landmark work in the artistic career of Vladimir Zheleznikov was the story "Effigy", which was released in 1986. Part of her success is due to the extremely successful film adaptation, directed by Rolan Bykov, another passionate artist who worked with pleasure in the genre of children's films. This book has gained popularity not only in Russia, but also abroad, where it has long been translated into English, French, Czech, Bulgarian and other languages.
Related news
Interesting facts from the life of Vladimir Zheleznikov image, picture