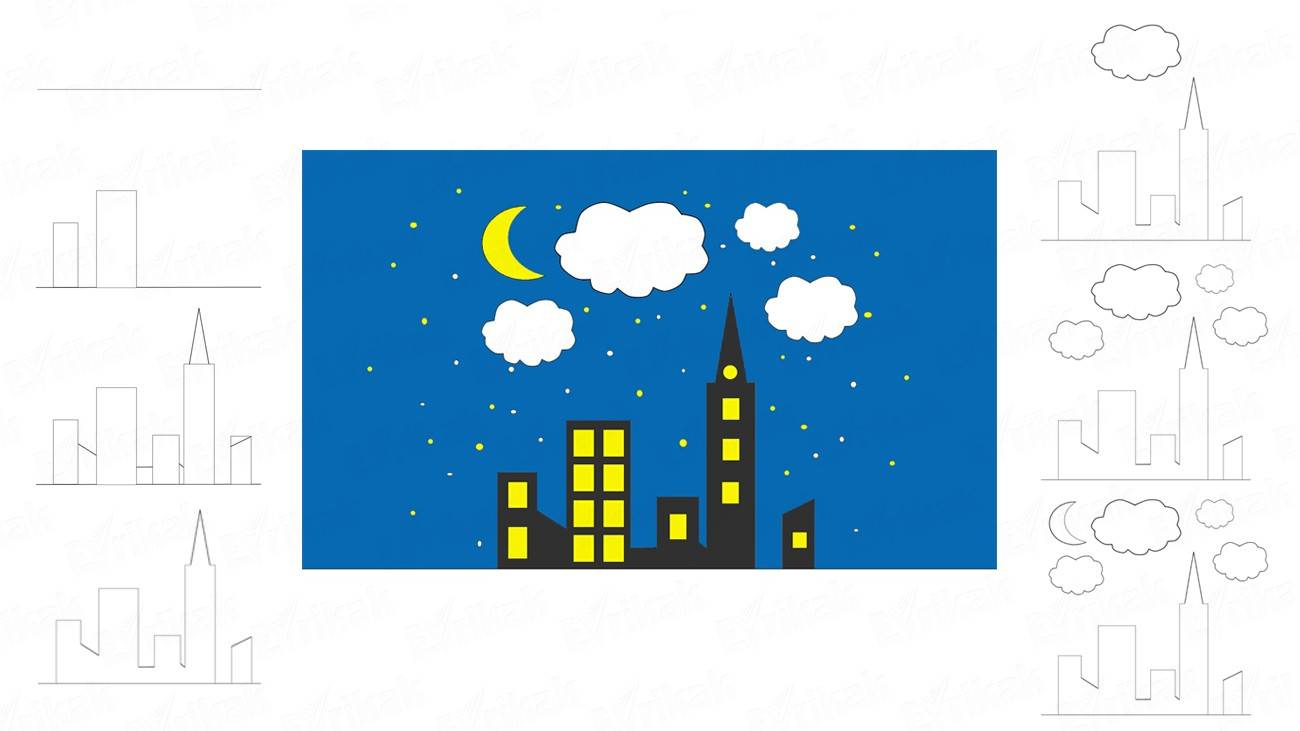 Learning to draw the night city in pencil (+ coloring)
8 894
Night is beautiful everywhere and different. In the city and in nature, the starry sky is different. Nights are different in every country. And although children need to go to bed early, sometimes they also admire the stars and the moon.
We will teach to draw a night in the city with a simple pencil. Prepare the necessary tools and get started.
Skyline
Use the ruler to get a flat line.


Houses
Draw with rectangles.


They may have different shapes. If we offer the easiest option, as most of our readers draw with the child.

We erase lines
At night it seems that all the houses are merged together.


Clouds
It is often cloudy at night.


You can draw a couple of clouds.


Clouds that are farther, draw a smaller size.


Moon
You can draw as a growing moon (the sickle is turned to the left), and decreasing, as in the figure.


Stars
Draw an arbitrary number of stars.You can depict them as small dots or five-pointed stars.

Related news
Learning to draw the night city in pencil (coloring)
Learning to draw the night city in pencil (coloring)
Learning to draw the night city in pencil (coloring)
Learning to draw the night city in pencil (coloring)
Learning to draw the night city in pencil (coloring)