Lipoic acid: description and application
Tablets "Lipoic acid" (vitamin N) help to improve the liver, reduce the toxic effects on the body of various toxic substances, including metal salts. Normally, vitamin N is present in almost all organs. Most of the concentration in the liver, heart and kidneys. Against the background of various pathologies, lipoic acid is produced in smaller quantities than the body needs. In this connection, it is required to be received from outside. Being present in the tissues, the substance combats free radicals, interacts with vitamins C and E important for life, enhances their properties. Lipoic acid lowers the content of lipids, blood sugar, cholesterol, enhances the nutrition of nervous tissues. The substance also has activity and properties characteristic of B-group vitamins. Among other things, the compound protects the body from UV rays and regulates the functioning of the thyroid gland.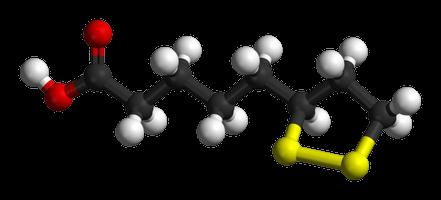 Indications
The drug "Lipoic acid" is prescribed for various polyneuropathy, alcoholic and diabetic including. Indications include sensitivity disorders, hepatic pathologies (fatty hepatosis, cirrhosis, toxic and viral hepatitis), cardiovascular arteriosclerosis. Recommended remedy for any poisoning, to improve vision, support the activity of the thyroid gland, as well as stimulate the functioning of the brain.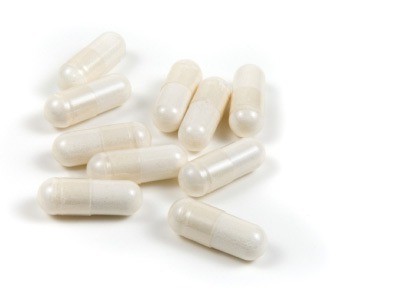 Contraindications and adverse reactions
Not prescribed the drug "Lipoic acid" during pregnancy, breastfeeding. Contraindications include hypersensitivity. The drug is not prescribed to children under six years. Against the background of the medication, dyspeptic symptoms are possible: heartburn, feeling of fullness in the stomach, nausea. In some cases, there is a decrease in blood platelet count. The use of the drug "Lipoic acid" may cause allergies. Typically, these reactions are associated with the presence of hypersensitivity to the compound and its components. When administered intravenously, hemorrhages in the mucous membranes and skin, thrombophlebitis, double vision, an increase in intracranial pressure may occur.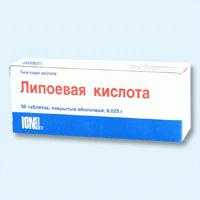 Mode of application
The drug "Lipoic acid" is recommended three times a day after meals. Wash down should be a sufficient amount of liquid. The solution is injected intravenously. Experts recommend starting treatment with injections, then switching to oral medication. The duration of therapy is from one month. If necessary, re-treatment is prescribed. The exact dosage and pattern of application is determined by a specialist.
special instructions
With the appointment of funds simultaneously with cytostatic "Cisplatin" is likely to decrease the effectiveness of the latter. Means "Lipoic acid" is photosensitive, therefore it is produced in dark glass ampoules, which are removed from the packaging immediately before use. When combined with drugs that lower blood sugar concentration, at the beginning of therapy, it is necessary to monitor the indicators so that hypoglycemia does not develop.
Related news
Lipoic acid: description and application image, picture, imagery