Medication "Festal": indications for use
Festal is an effective enzyme preparation.
pharmachologic effect
The drug is made in the form of dragee. "Festal",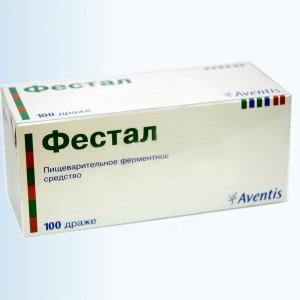 the use of which leads to an accelerated excretion of bile by the liver, also compensates for the insufficient secretory function of the pancreatic gland. Enzymes in the composition of the drug facilitate the absorption of carbohydrates and proteins in the small intestine, break down fiber. It reduces flatulence in the intestines, improves digestion, causes a choleretic effect, accelerates the absorption of fat-soluble vitamins and fats. The indications for use similar to the medicine Festal are Ferestal, Normozyme, Biofestal, Panolez, Digestal. The active components of the drug are pancreatin, bovine bile extract, hemicellulase, sodium chloride is an auxiliary substance.
Medicine "Festal": indications for use
The drug is prescribed to patients with exocrine pancreatic insufficiency, which leads to cystic fibrosis and chronic pancreatitis.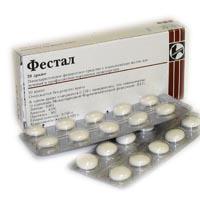 In addition, the tool is used in chronic pathologies of the intestine, stomach, gallbladder and liver. The drug is taken in conjunction with other drugs after the irradiation of the digestive organs, if violations in their work.
Instructions medications "Festal"
The indications for use described in the instructions contain information on the feasibility of using the preparation for treating the digestive organs. It is recommended to take the drug inside during or after a meal. In this dragee not chewed, but only washed down with a liquid in a small amount. The standard amount of medication for adults is two capsules, which are taken three times a day. When conducting a study of the digestive system is required to use two pills three times a day, starting reception three days before the procedure. Sometimes they use higher doses of Festal. How to take the medicine in this case, the doctor must decide.The period of therapy can be very long and can be, depending on the diagnosis, from several days to constant use.
Side effects and contraindications
The drug "Festal", the indications for use of which were described in the article, can not take all patients. So, some patients have disorders in the digestive system (diarrhea, nausea), the formation of bile is reduced. With prolonged use of high doses of the drug, perianal irritation, hyperuricuria, irritation of the oral mucosa may occur. It is forbidden to use the drug in acute pancreatitis, liver failure, jaundice, hepatitis, gallstone disease, intestinal obstruction, empyema of the gallbladder. Caution should be taken when using cystic fibrosis, with a single dose should correspond to the amount and quality of food taken by the patient. During pregnancy and during breastfeeding, the drug is prescribed in cases where the benefit to the patient exceeds the potential harm to the health of the child.
Related news
Medication Festal: indications for use image, picture, imagery