Moscow walk: reconstructed streets after winter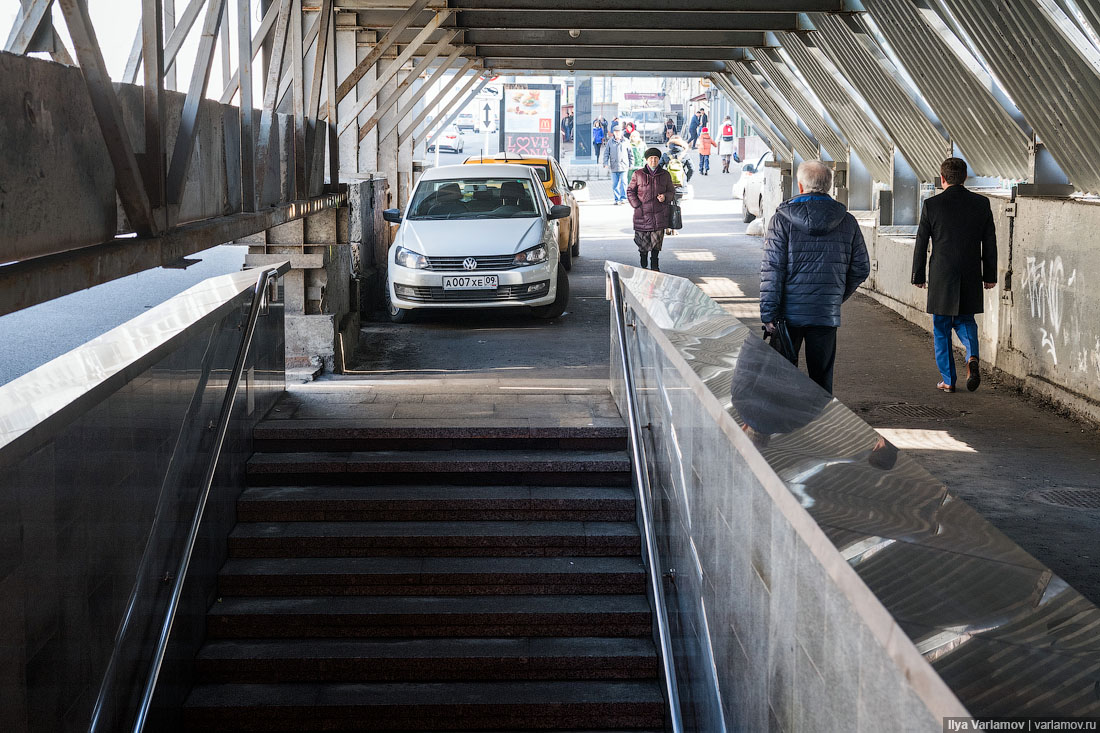 Today we have another walk in Moscow! I want to show you the new spire of the Ministry of Foreign Affairs, trees on the Garden, steep glass houses installed for the next festival, and, of course, broken tiles on the newly renovated streets. Let's go to!
01. They say that such taxis have replaced the minibuses in Moscow. In fact, these are the same bus, just now they are mowing under the usual passenger taxis. Sent a reader to the post office, has anyone seen this?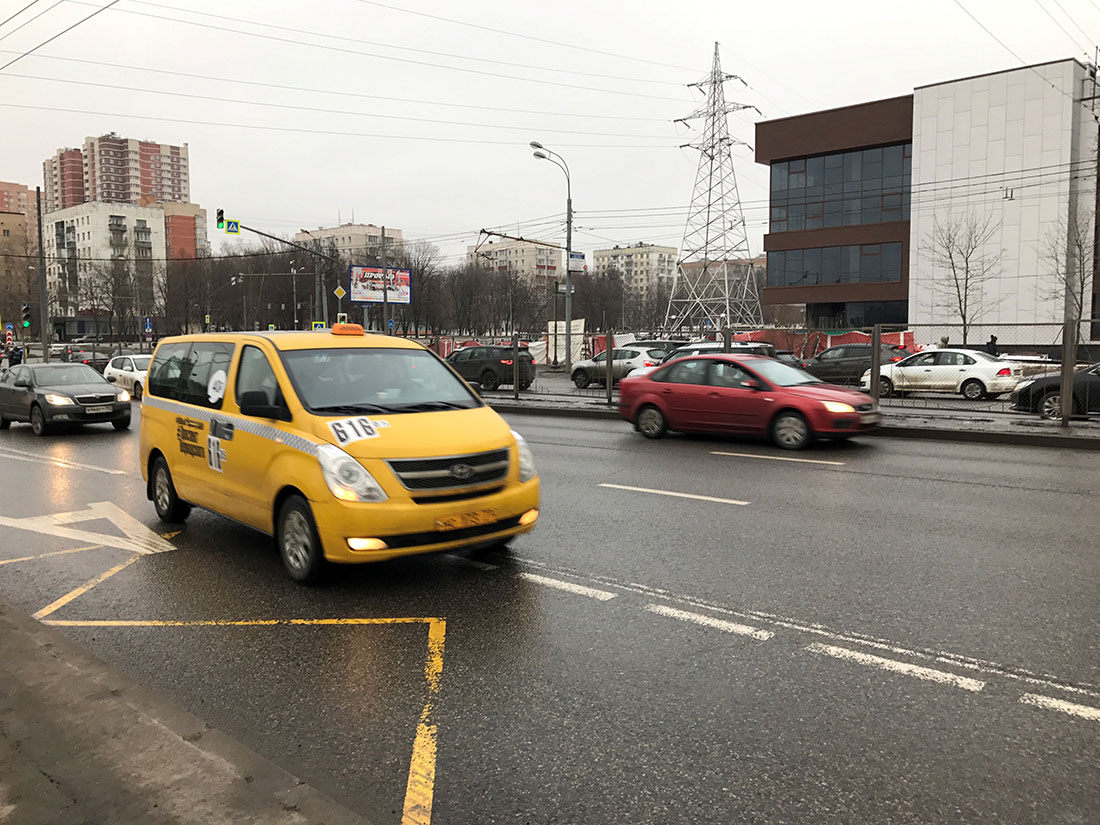 02. Walk on certain routes, disembark and pick up passengers where it is convenient.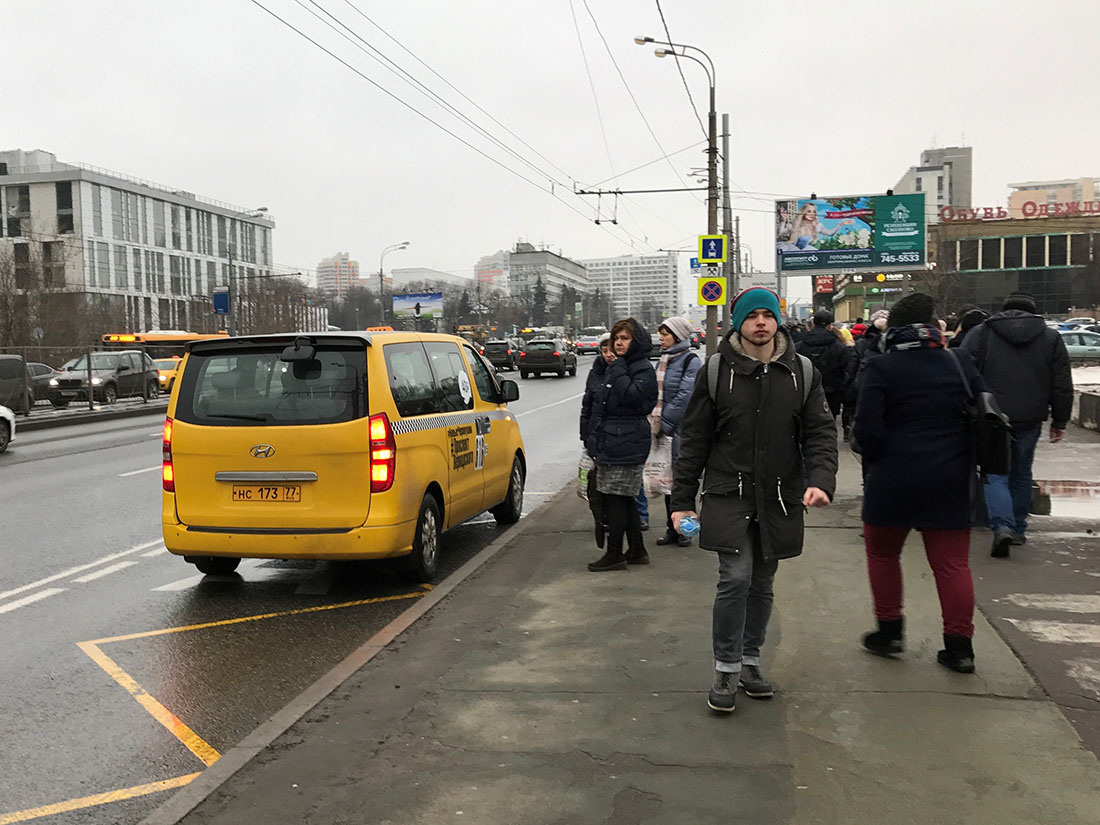 03. It looks incredible, but in Moscow it is still WINTER. Cold every day, and the lumen is not visible.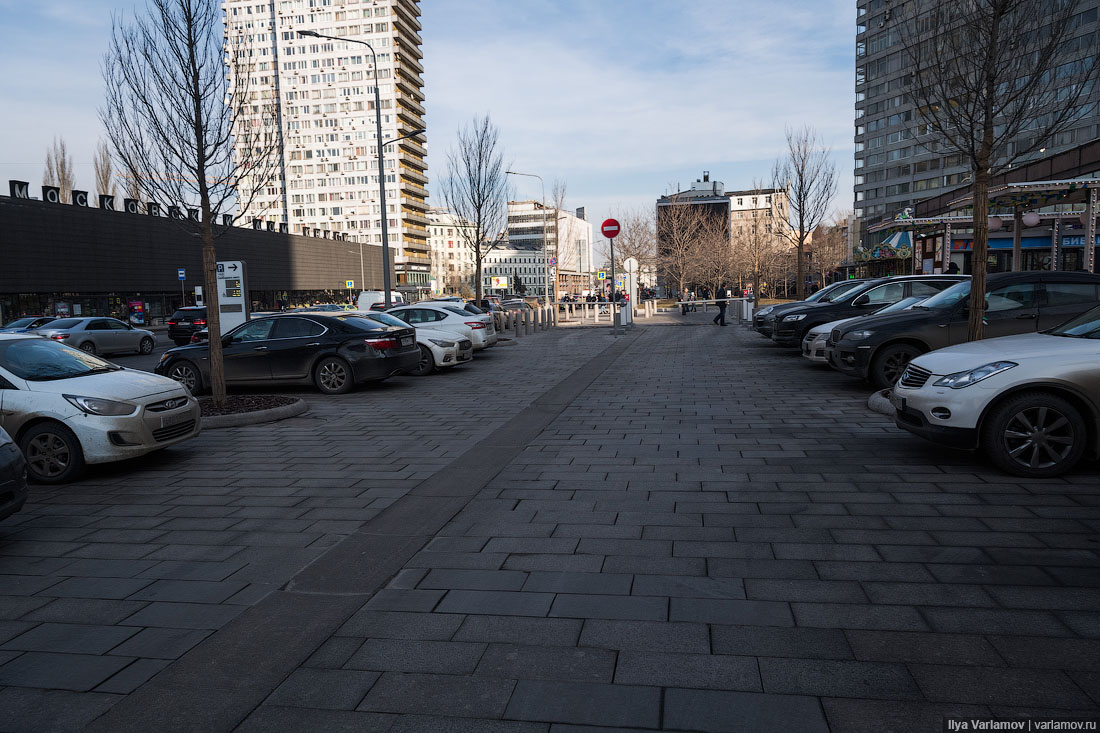 04. This is the New Arbat after reconstruction.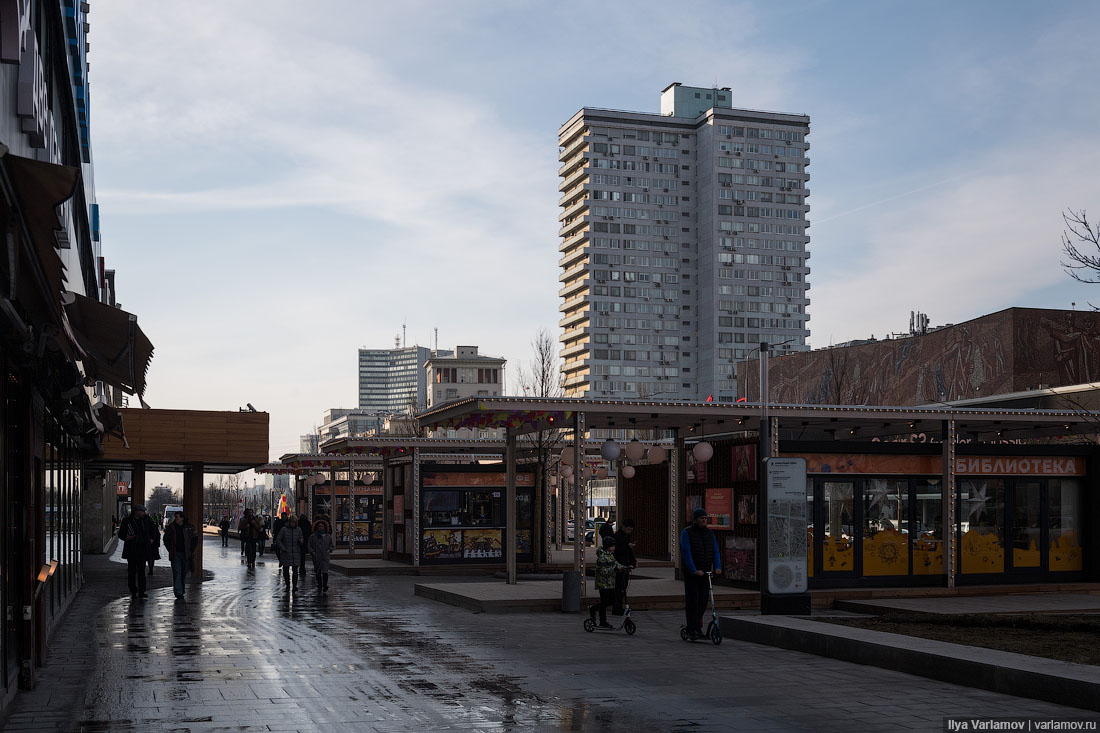 05. Shop, trees, all of this, of course, is good, but parking could be done and smaller;)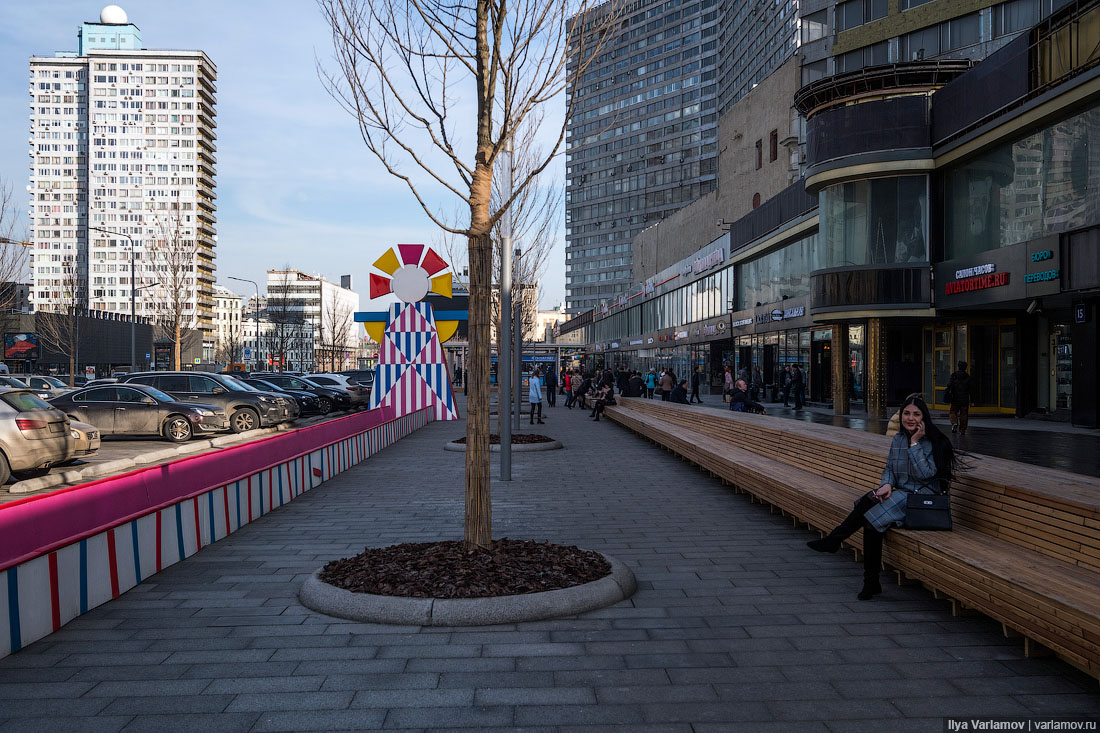 06. In general, the New Arbat, and the Old too, are terrible places. I really do not like this area. Dirt, noise, some kind of solid samostroy.There are no normal cafes in this area.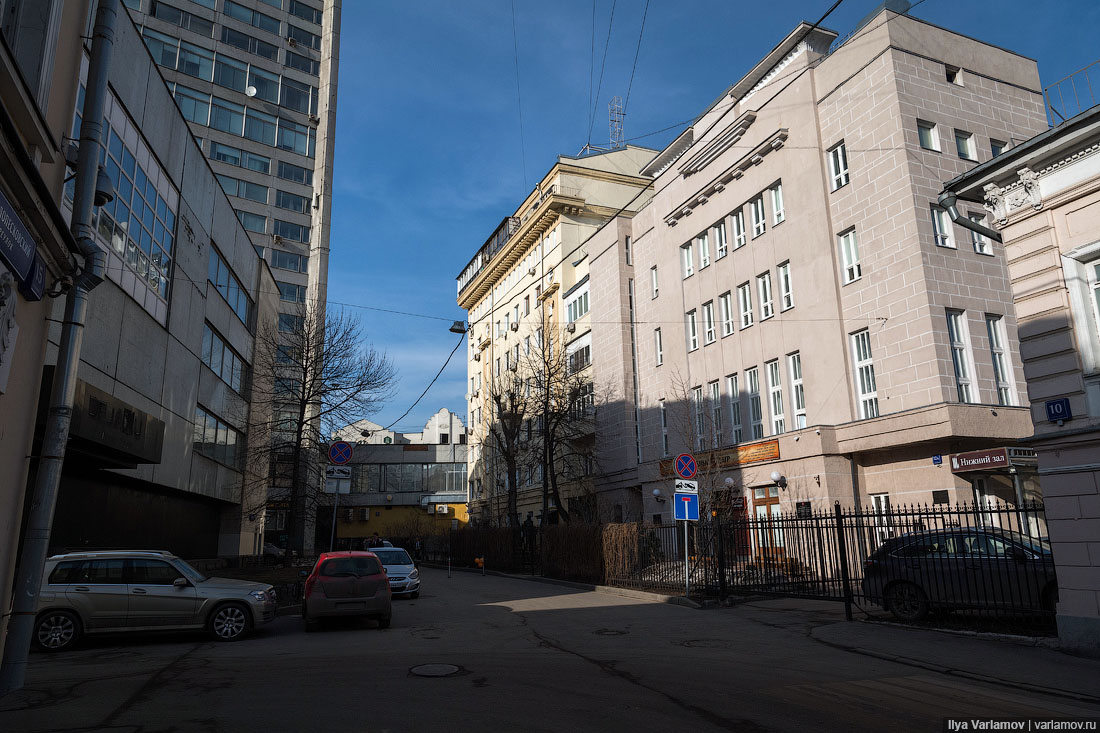 07. Yes, it's possible in the center of Moscow if you didn't know)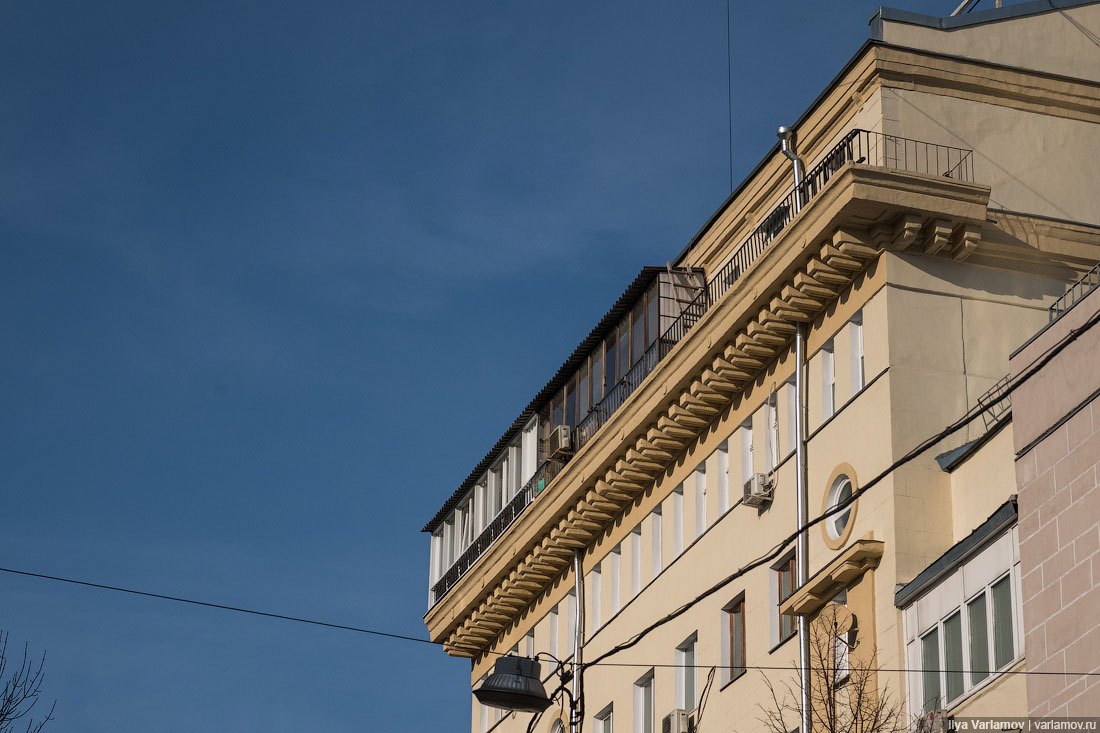 08. At the Foreign Ministry remade spire. Now it is almost covered with metal sheets. The spire on the Foreign Ministry is not stone, as on other high-rises, but a metal one, since there shouldn't have been its original there and the foundation was not designed for heavy construction.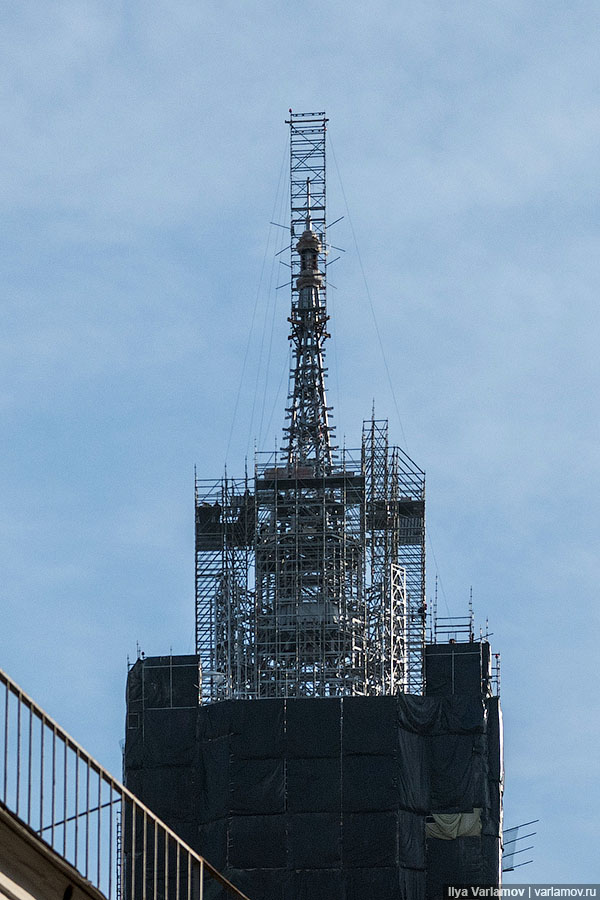 09. Very beautiful stops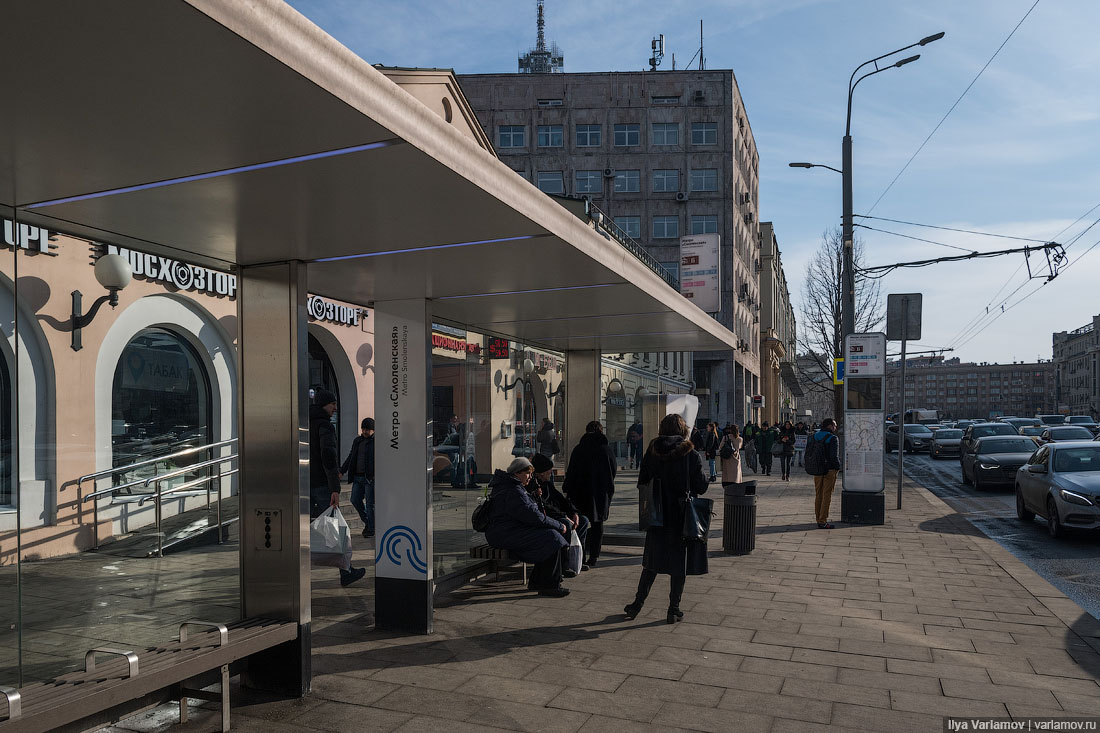 10. Soon it will be beautiful on the Garden! For the first time in many years, the leaves in the trees will blossom here.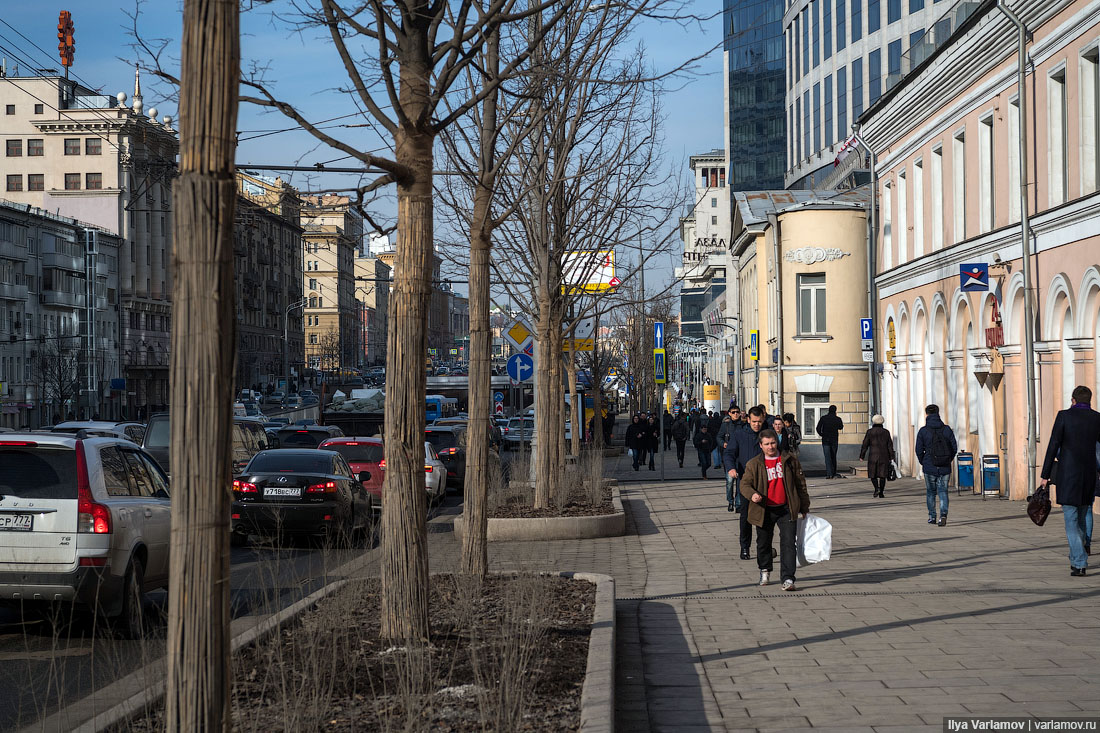 11. Hurry)
12. But not all trees will be pleased with dense foliage. Some somehow crown. Well, they know better)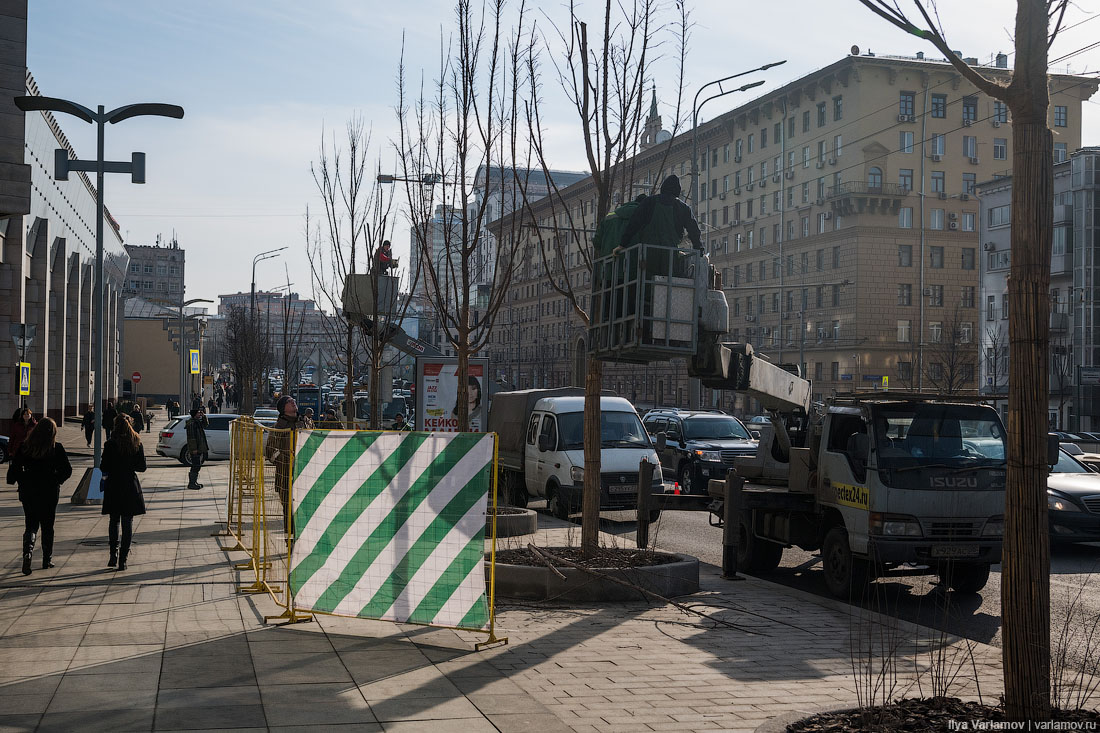 13.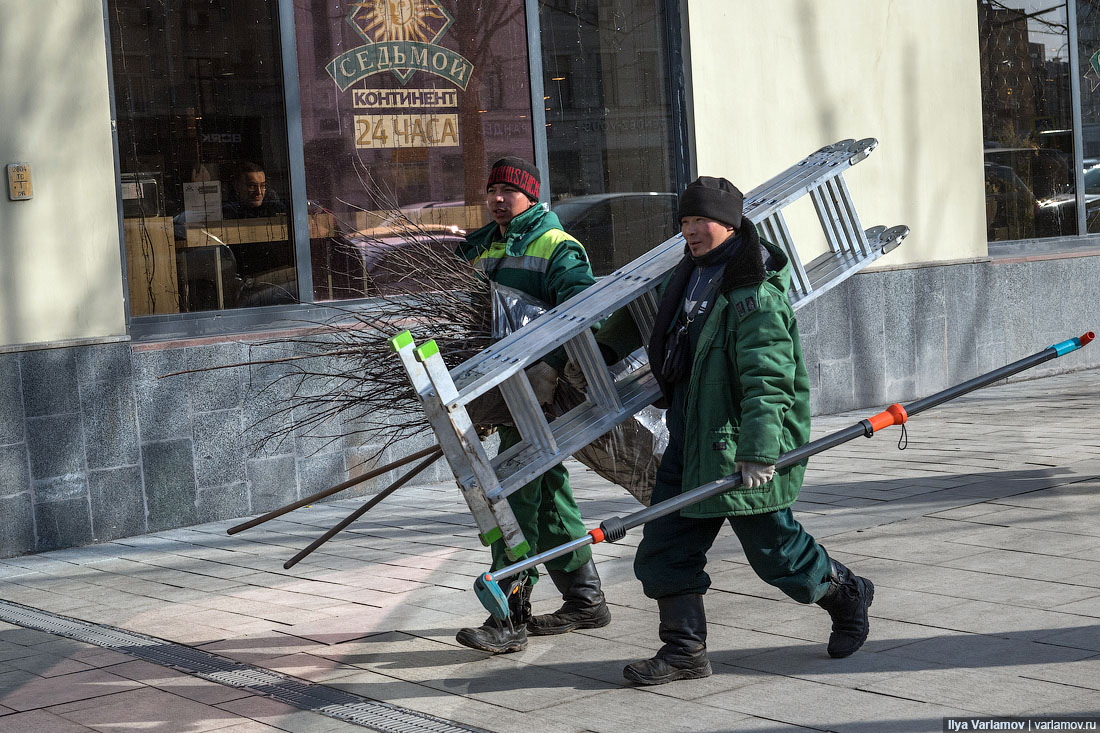 14. As you know, Moscow is an eternal holiday! The festival of jam replaces the holiday of cookies, Easter is replaced by Christmas, and so the whole year. Earlier, on the boulevards, there were ugly wooden houses; now they put up steep glass houses.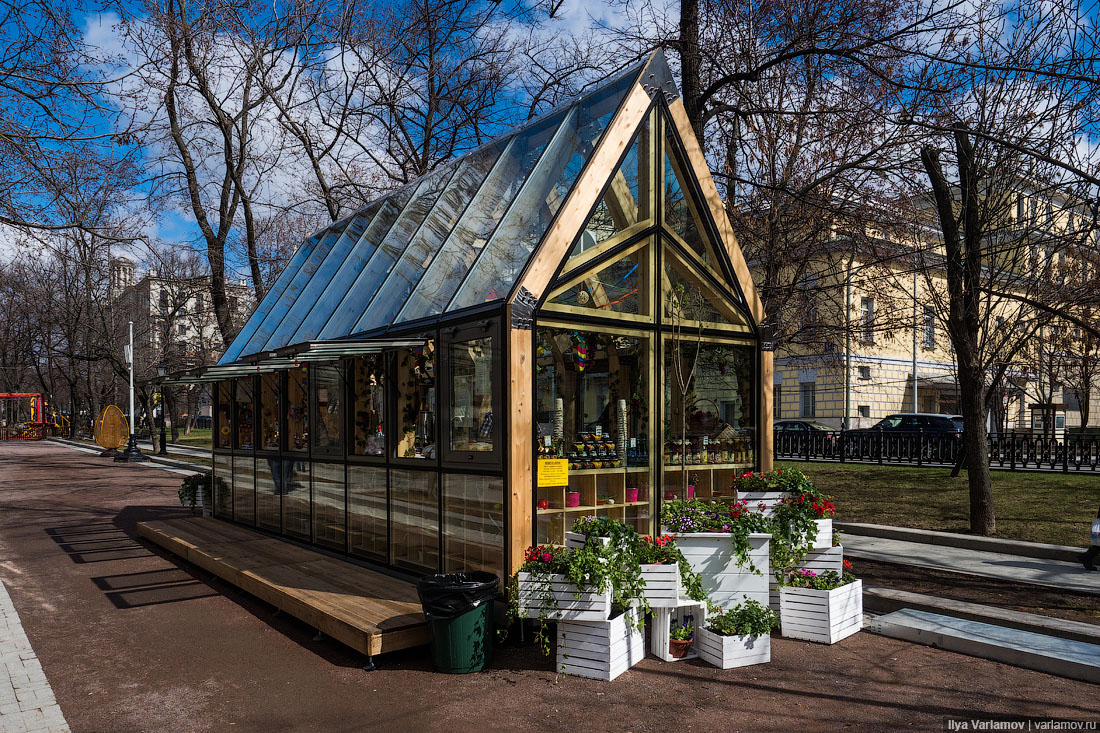 15. Very good! I would leave them permanently. Well done! How do you like it?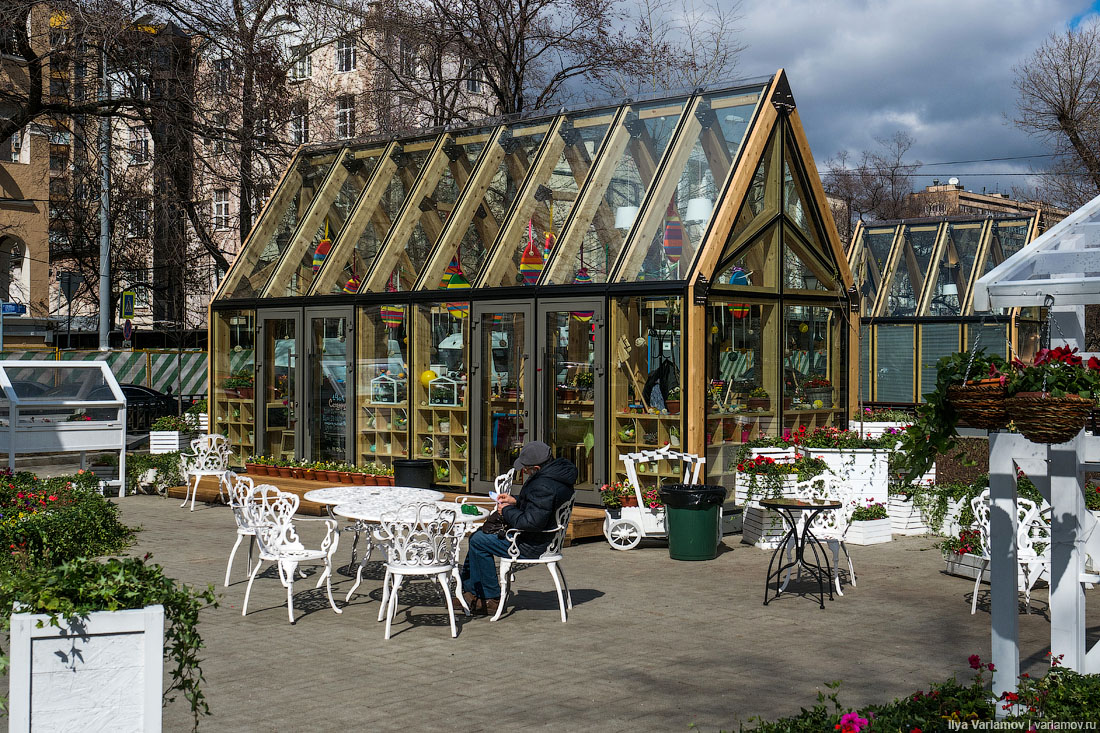 16. As practice shows, the city lacks street entertainment. When they made a swing in Triumfalnaya Square, everyone laughed, who would swing at them? And now it is clear that they are swinging both in winter and summer, day and night - the queue is worth it.On the Boulevards we set up tables for table tennis and they are all busy again.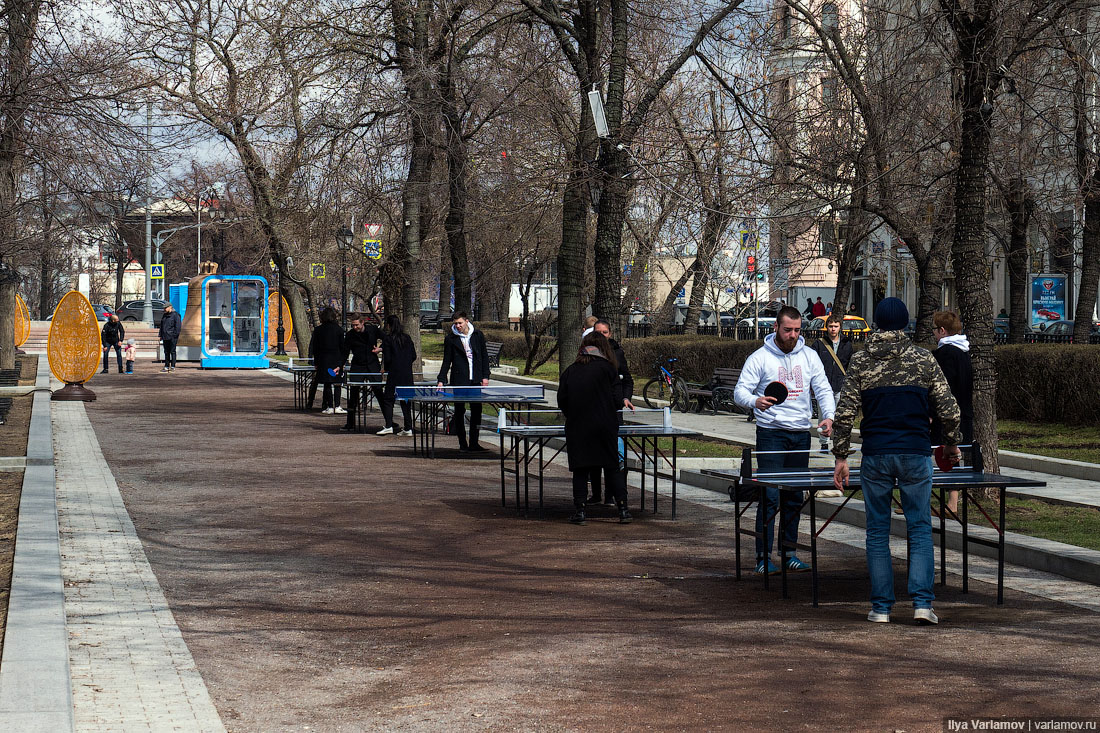 17. Return to the part of the Garden Ring that was reconstructed that year.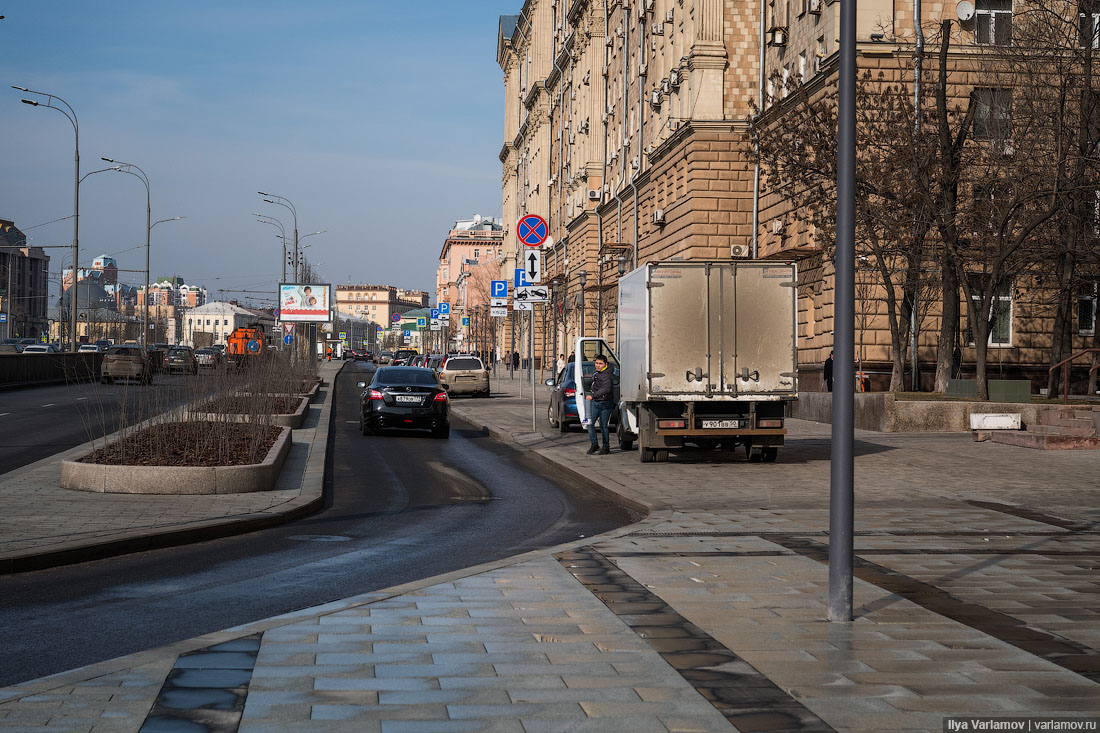 18. Previously, there was parking here, now it's beautiful.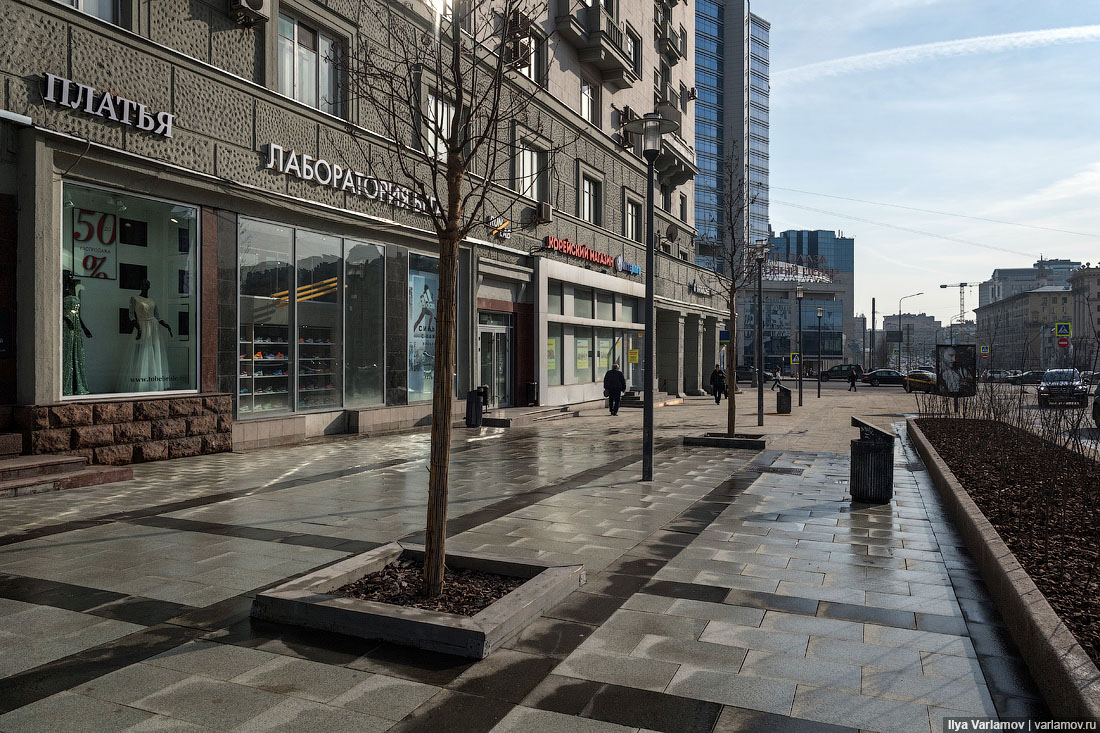 19. Trees and wide sidewalks across from the American Embassy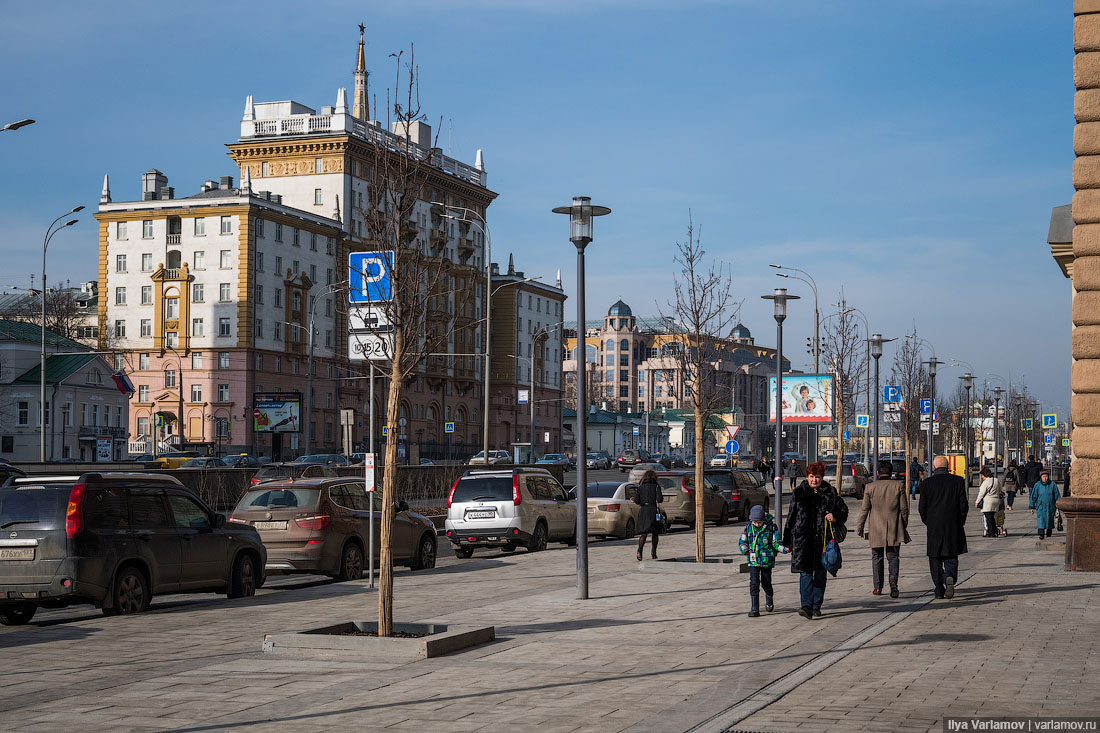 20.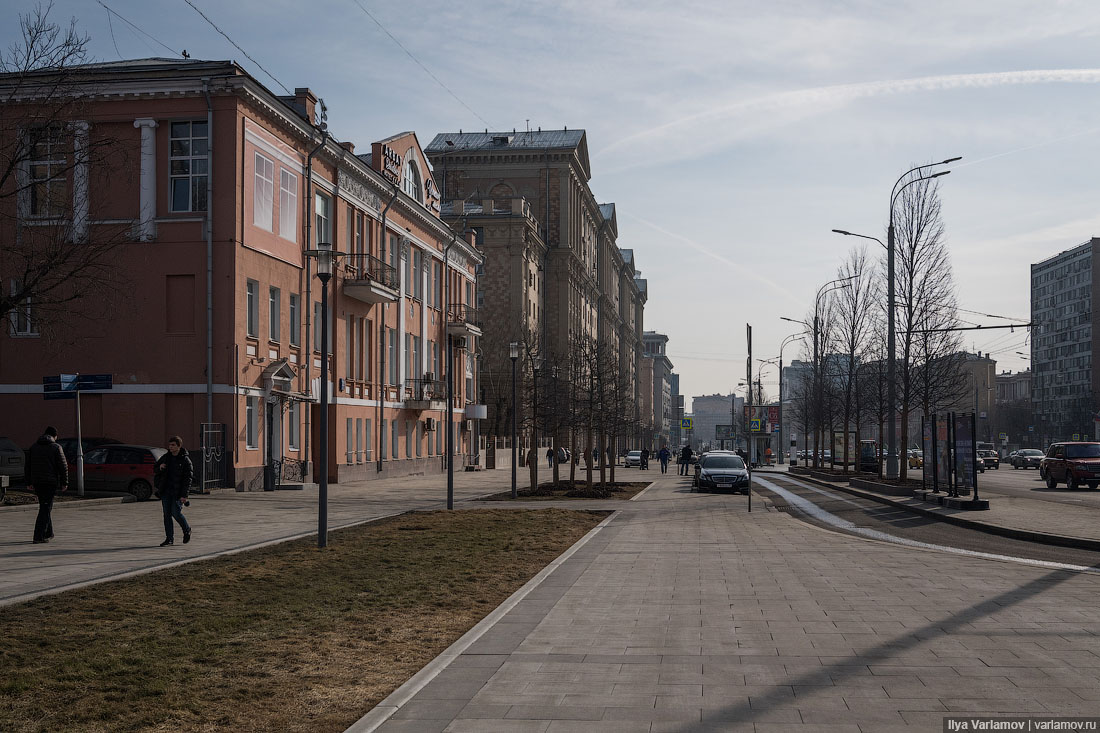 21.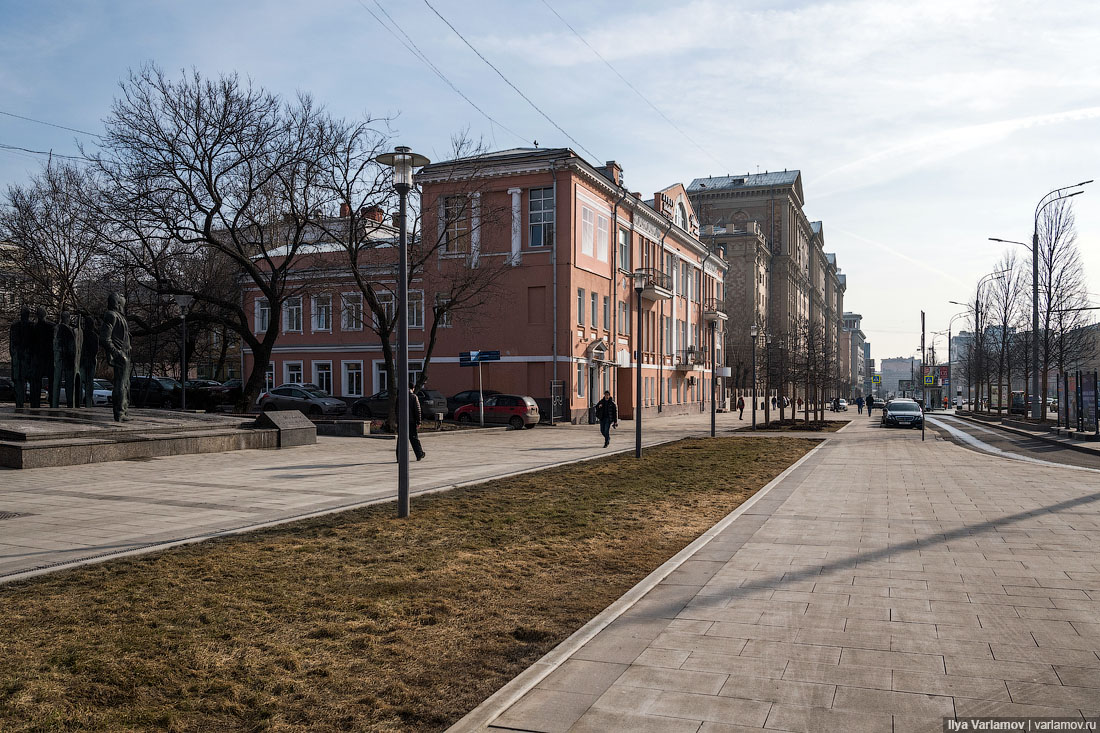 22. I think the tenants on the first floors will change soon. There will be more cafes, people will start to walk.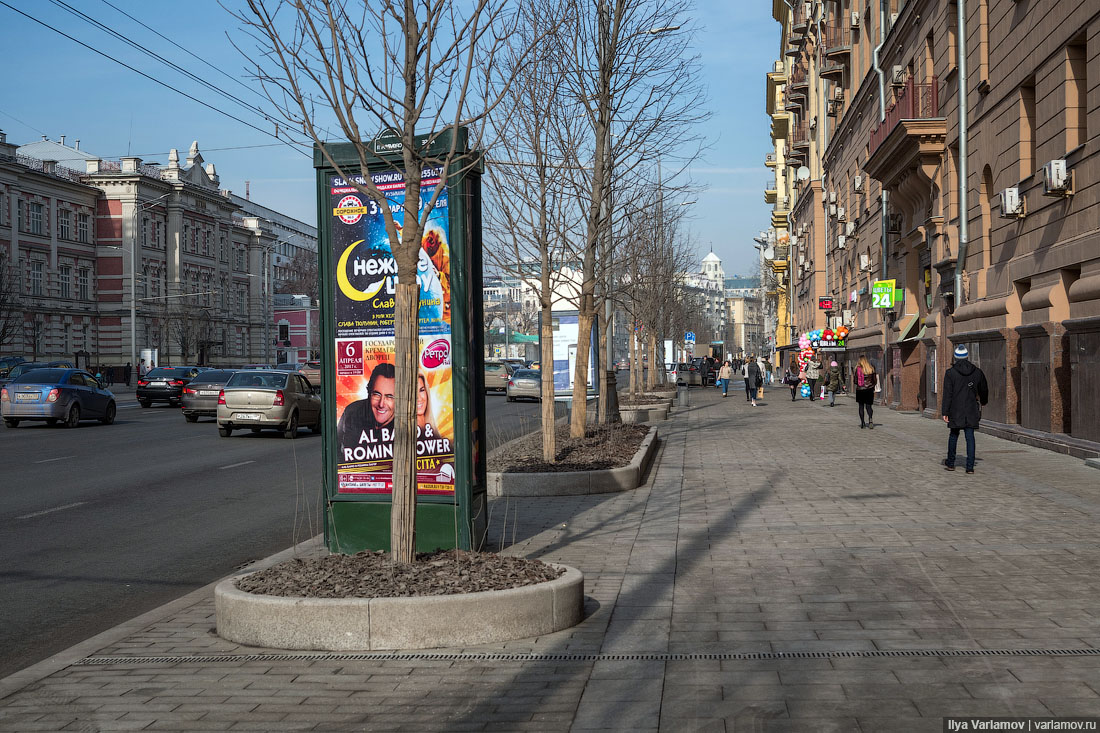 23. Unfortunately, parking is a serious problem. People call on the sidewalks and throw cars, tow trucks do not work.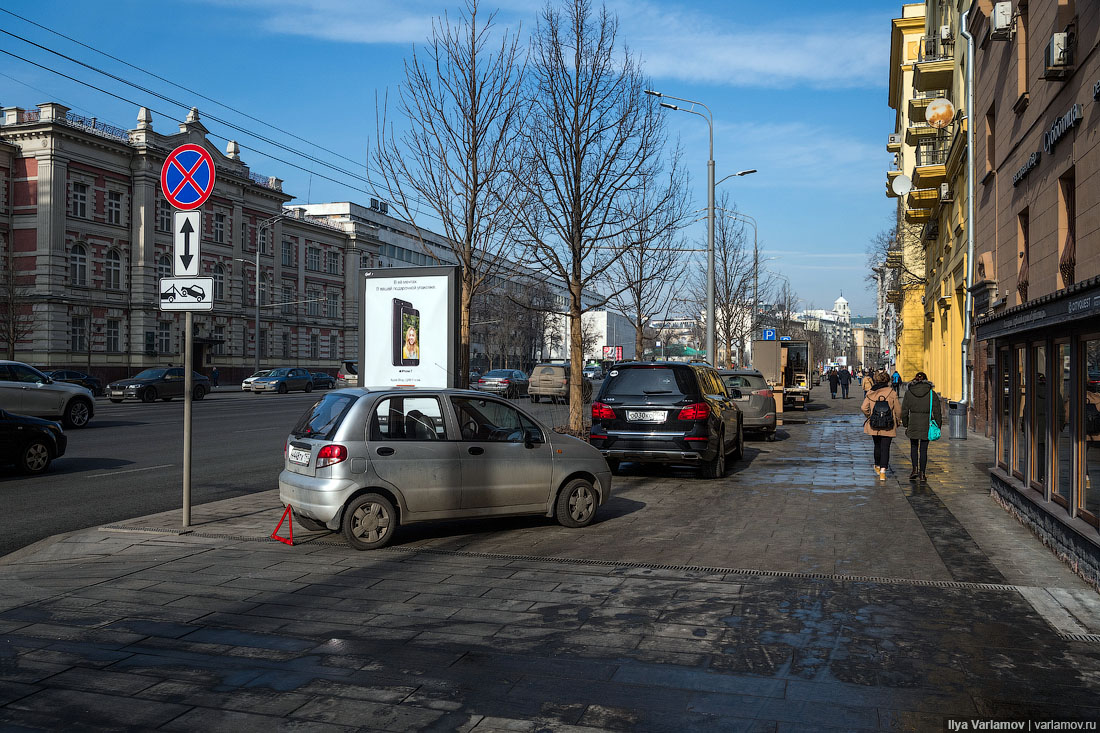 24.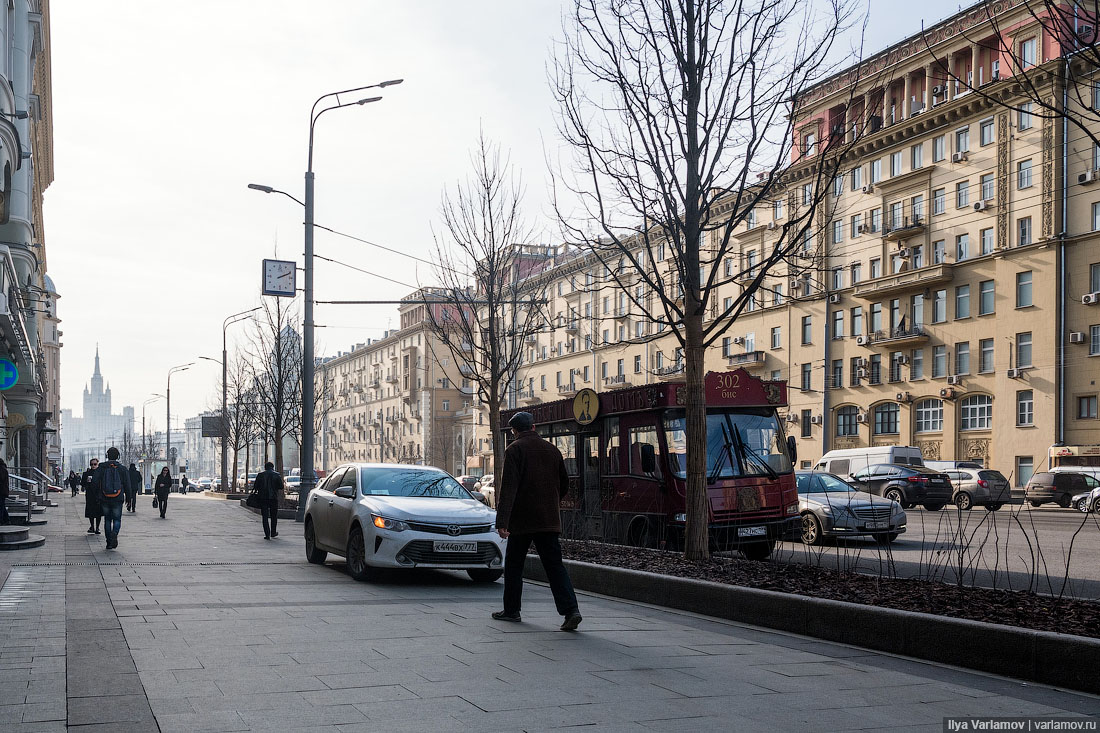 25. Horror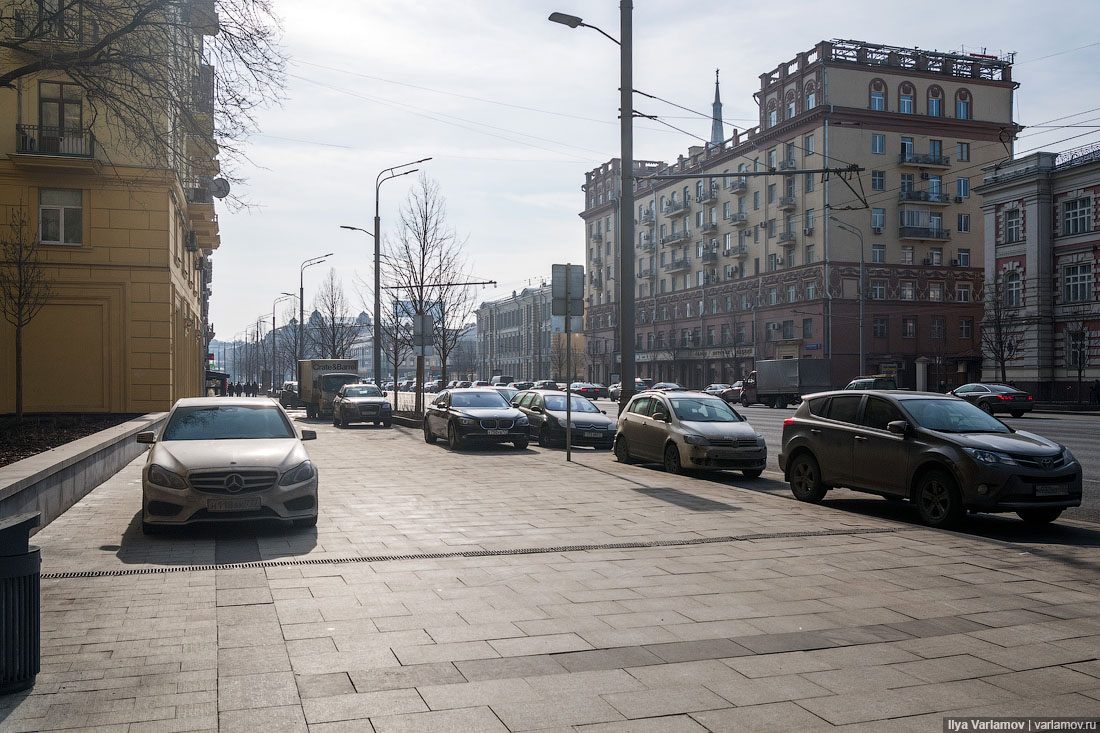 26.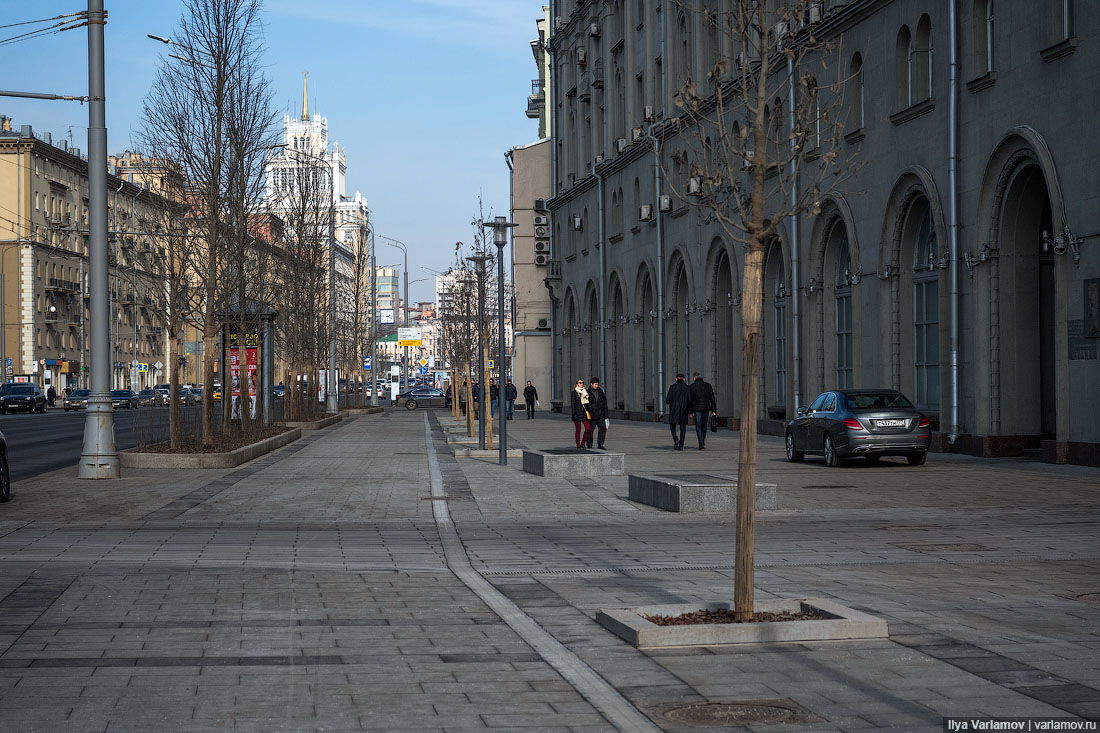 27. We are waiting now, when the trees grow up)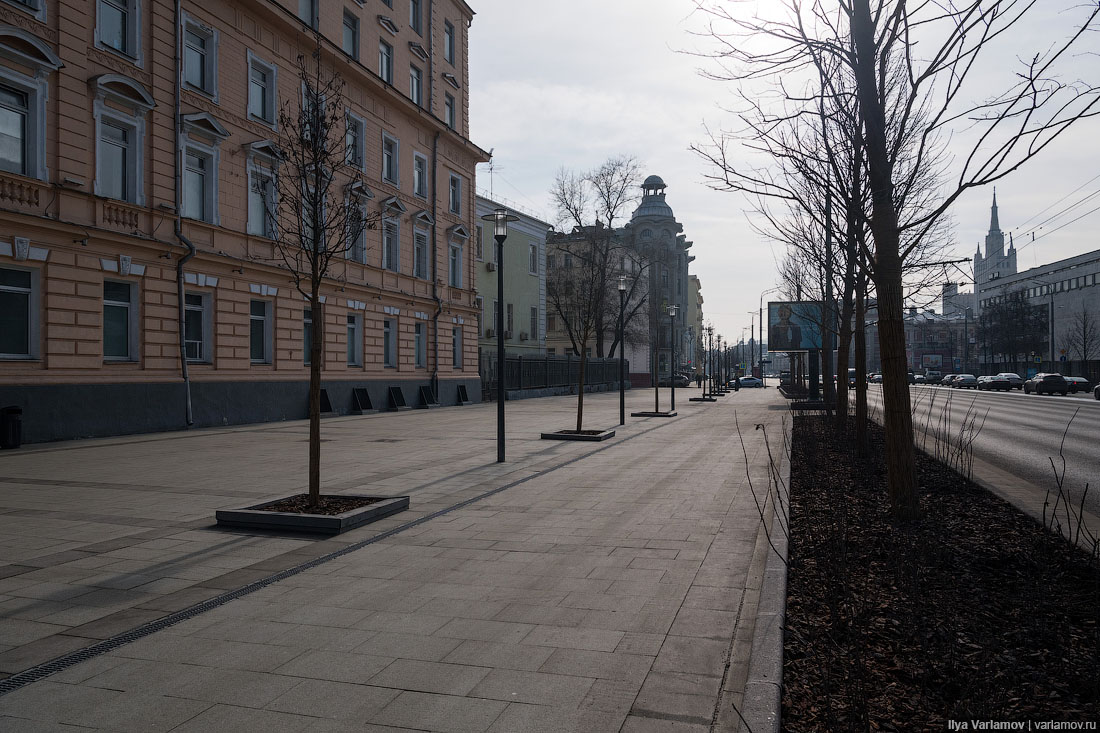 28. By the way, pay attention to the tile) The quality of work is poor. I think in a few years everything will have to be redone;) So Moscow builders will not remain without work.
29. Parking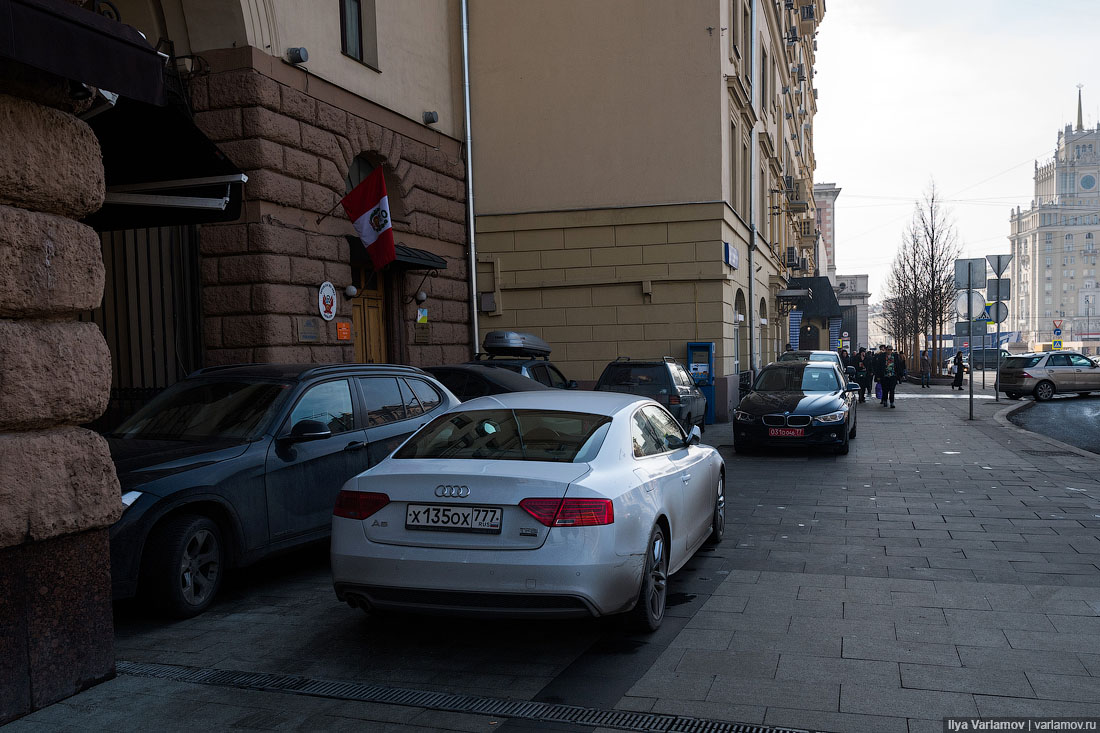 30.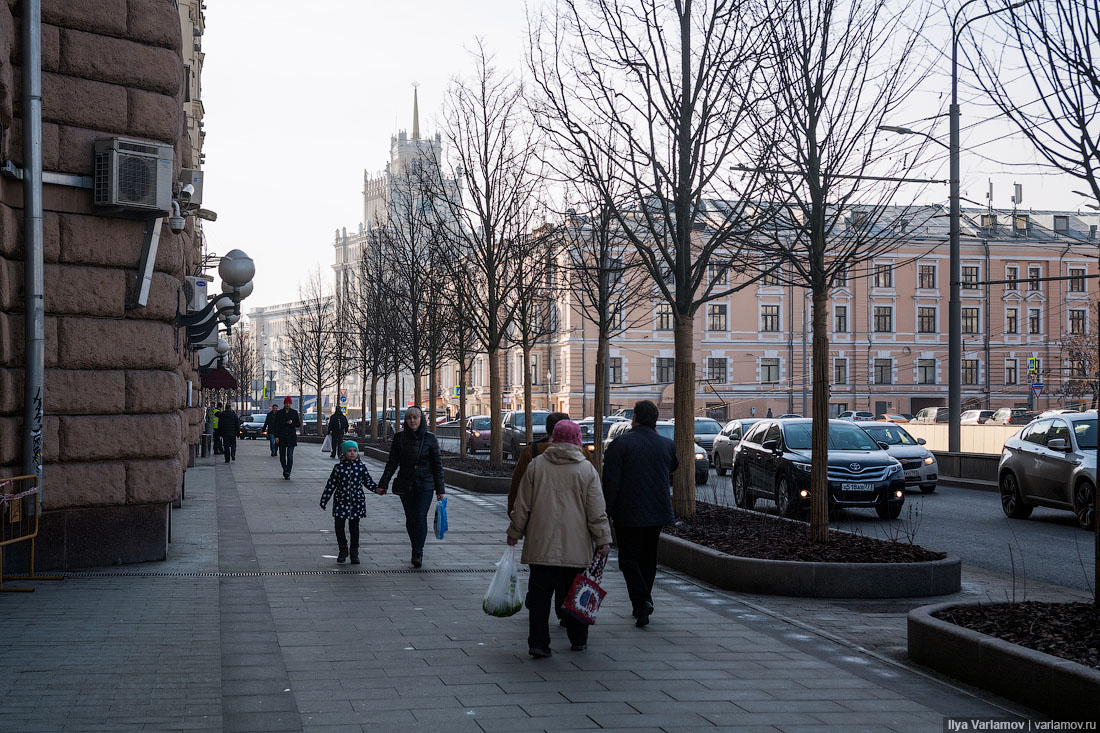 31. And here for some reason there are no trees.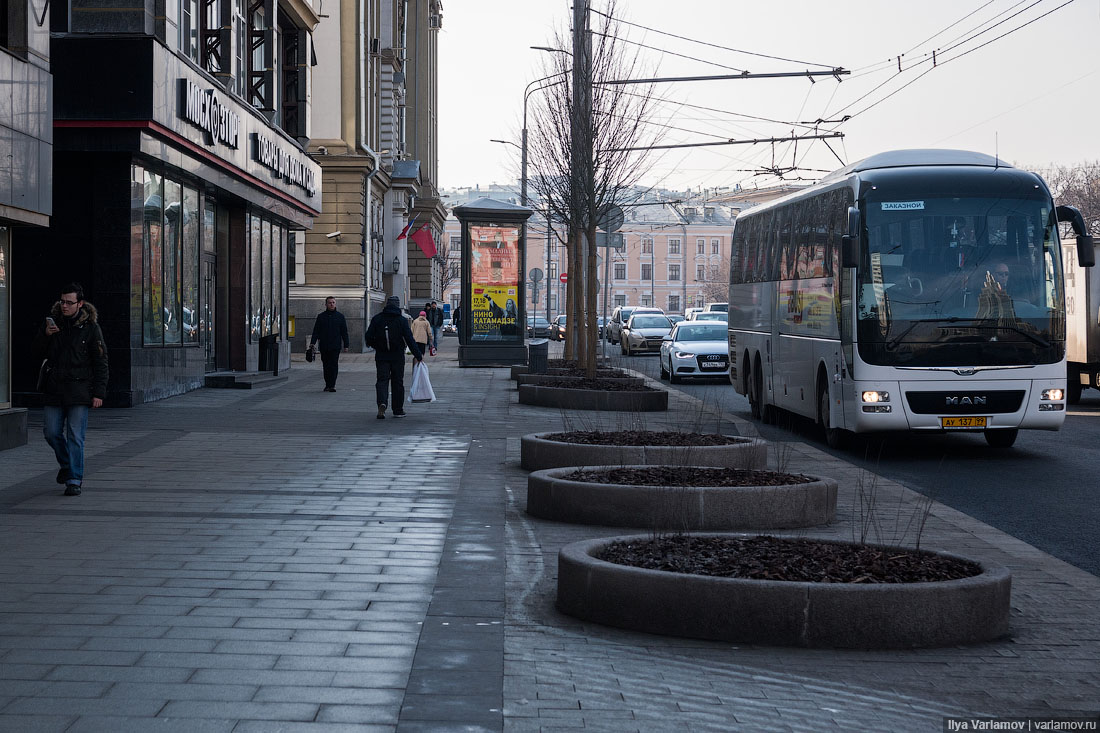 32. And here. Stolen? Did not make it?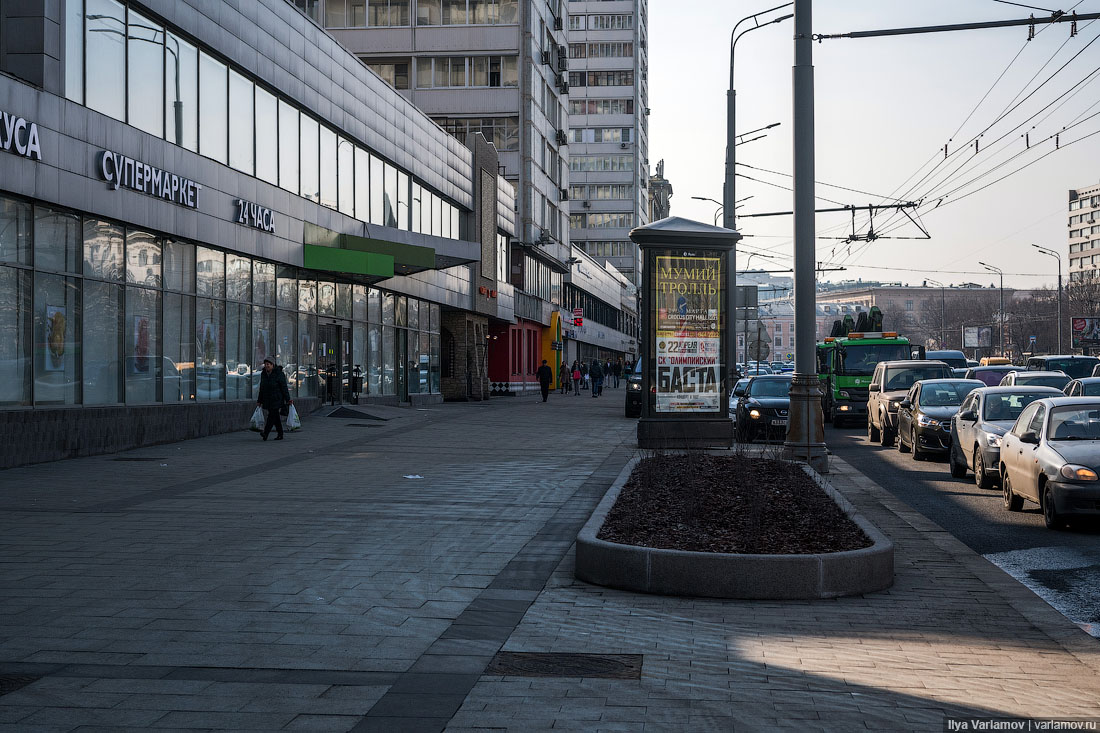 33. The quality of work ... winter has passed and everything ...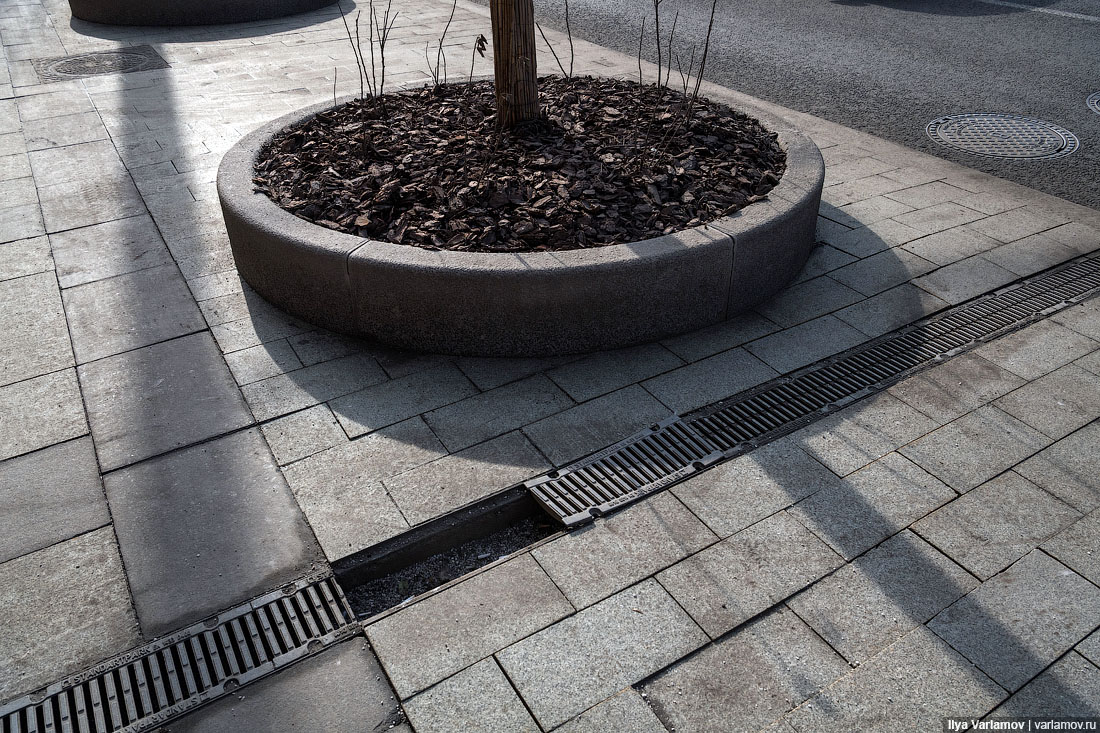 34. In some places the tile is already broken.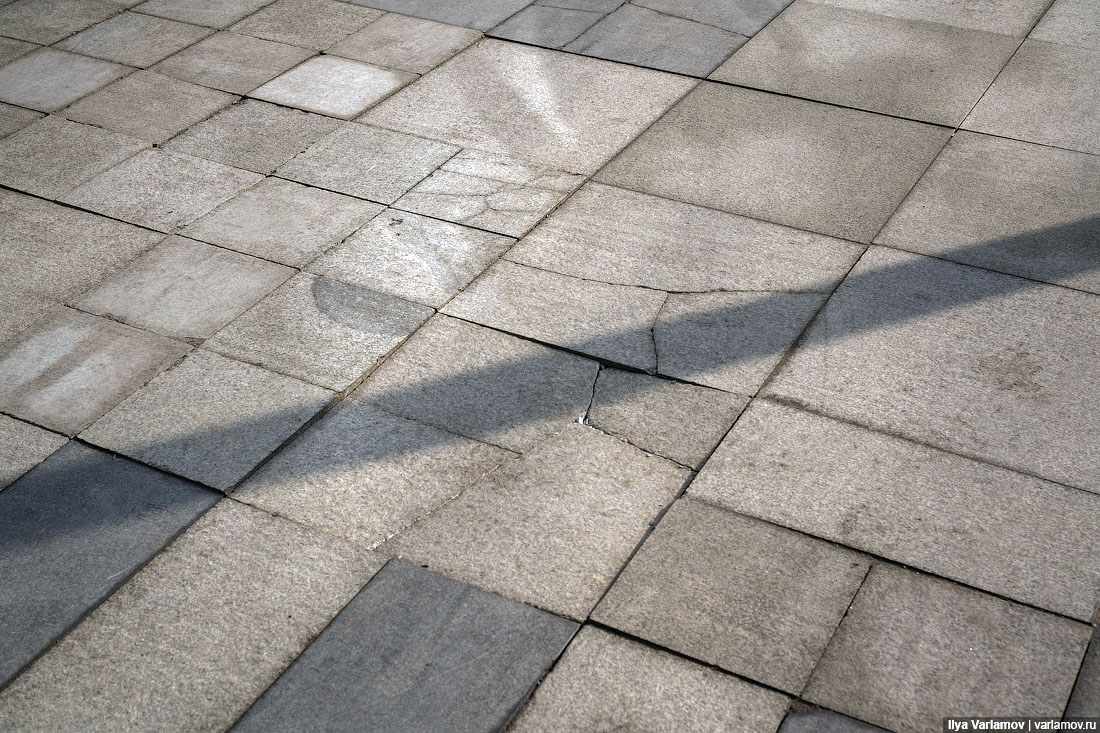 35. Many sites are already falling apart.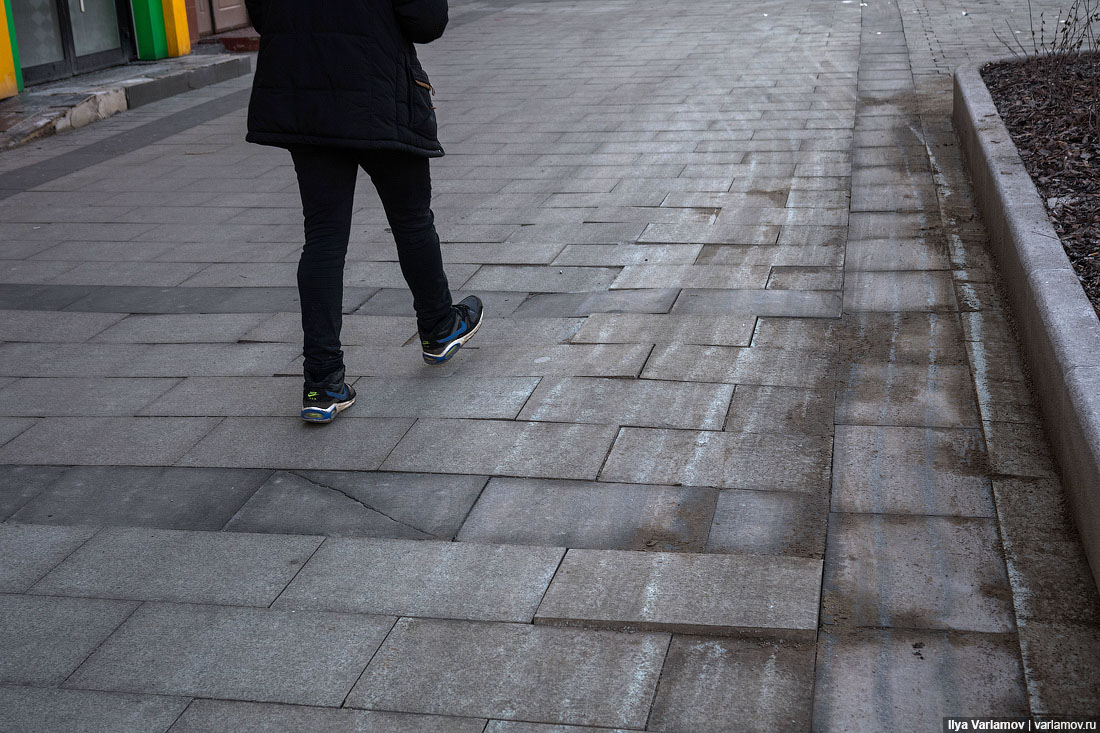 36. But nothing) We do not pay attention to the mistakes of the past, we go forward! We must continue to build! And then you can fix everything.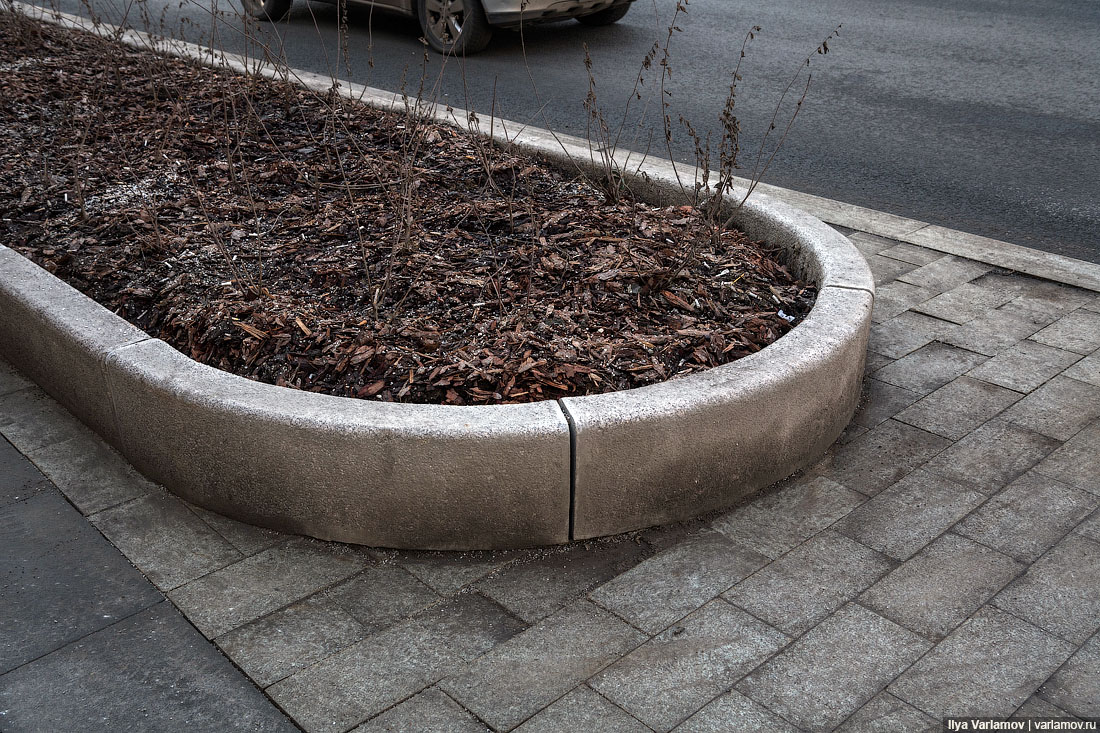 37. This year, Sadovoy must complete the final.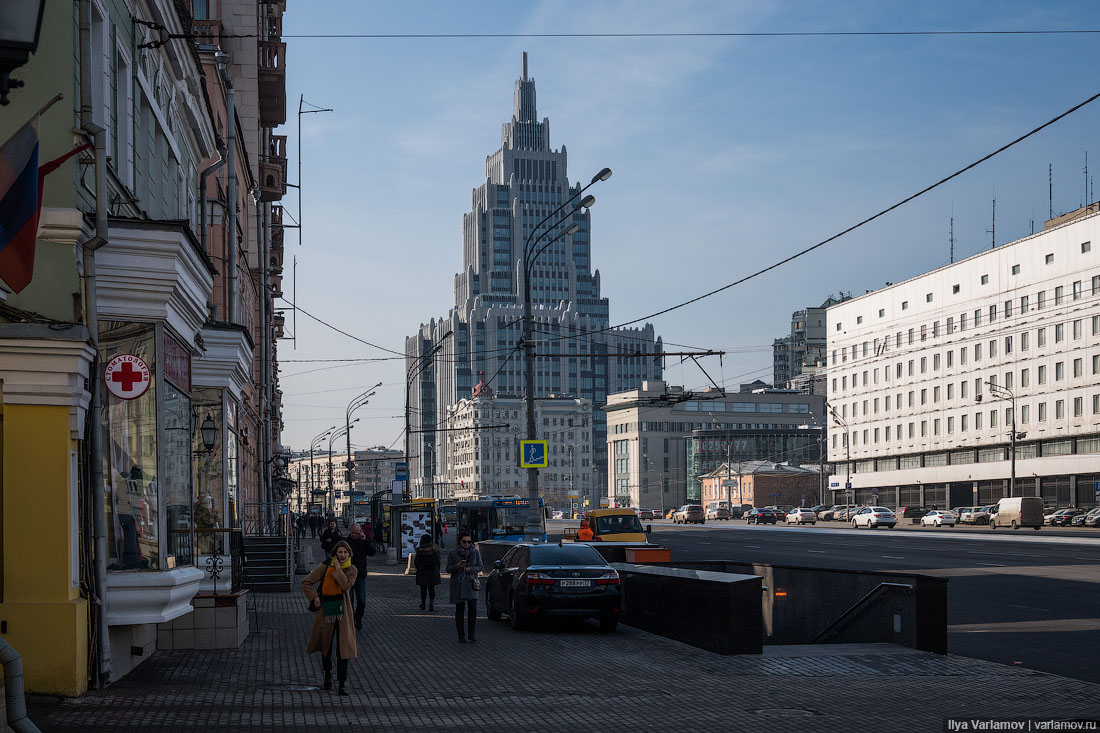 38. It would be nice if after the reconstruction the poles were placed in order to deal with the illegal parking.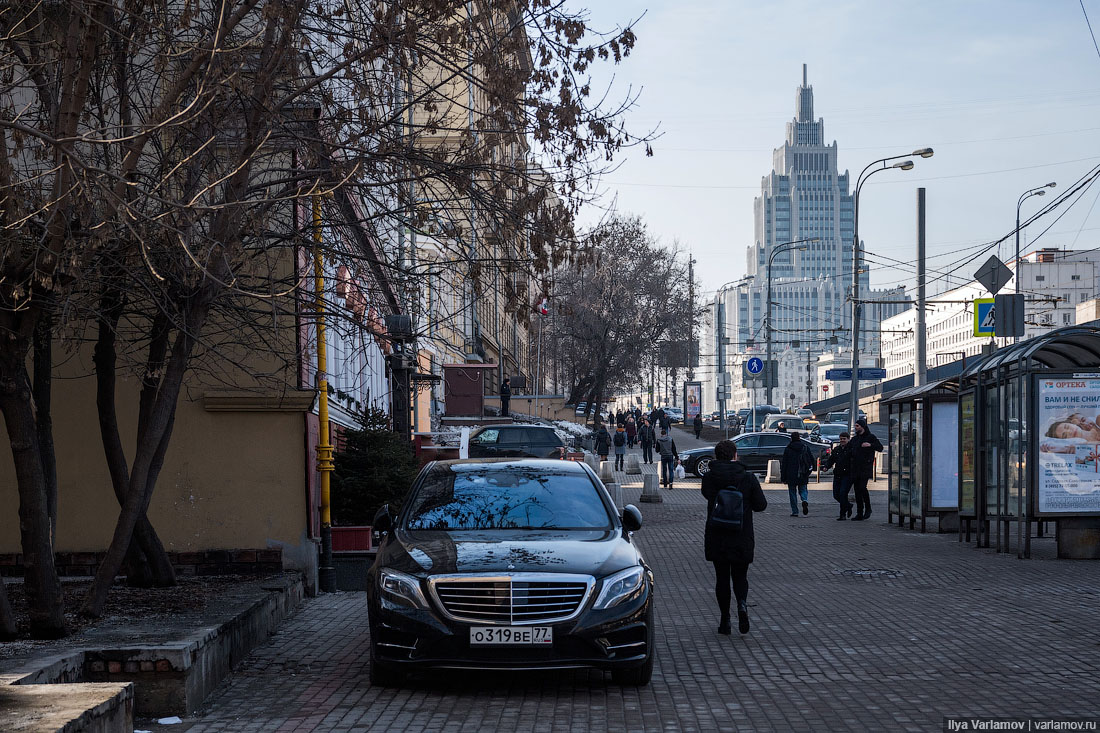 39.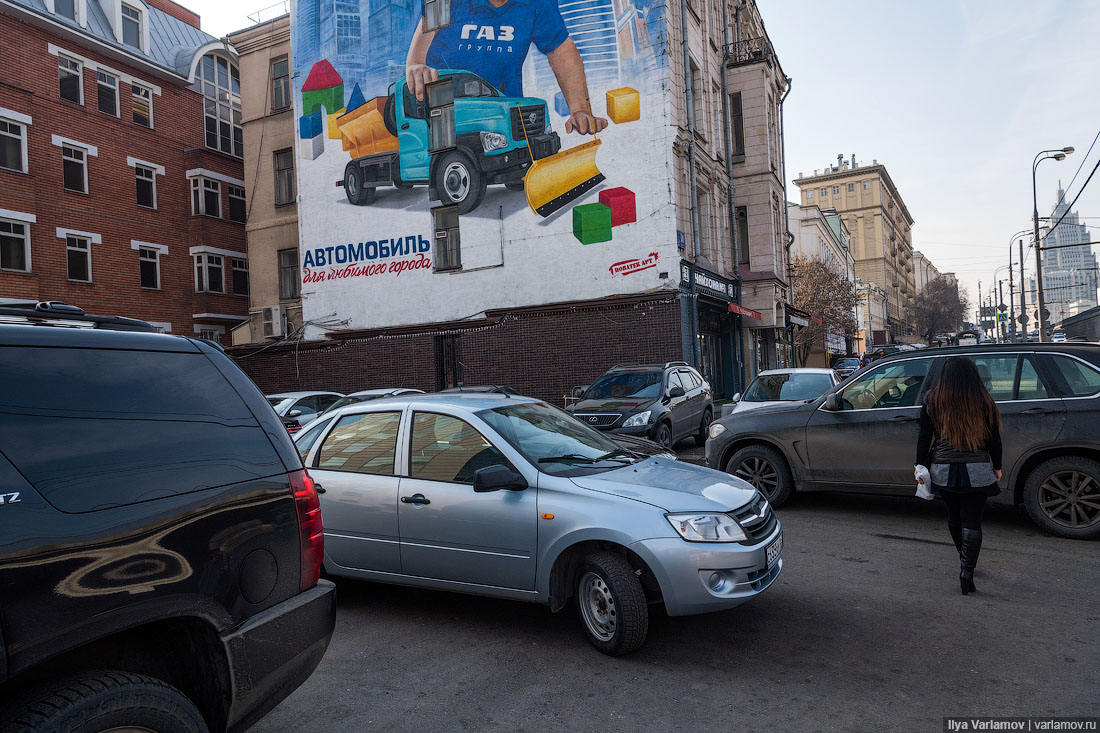 40.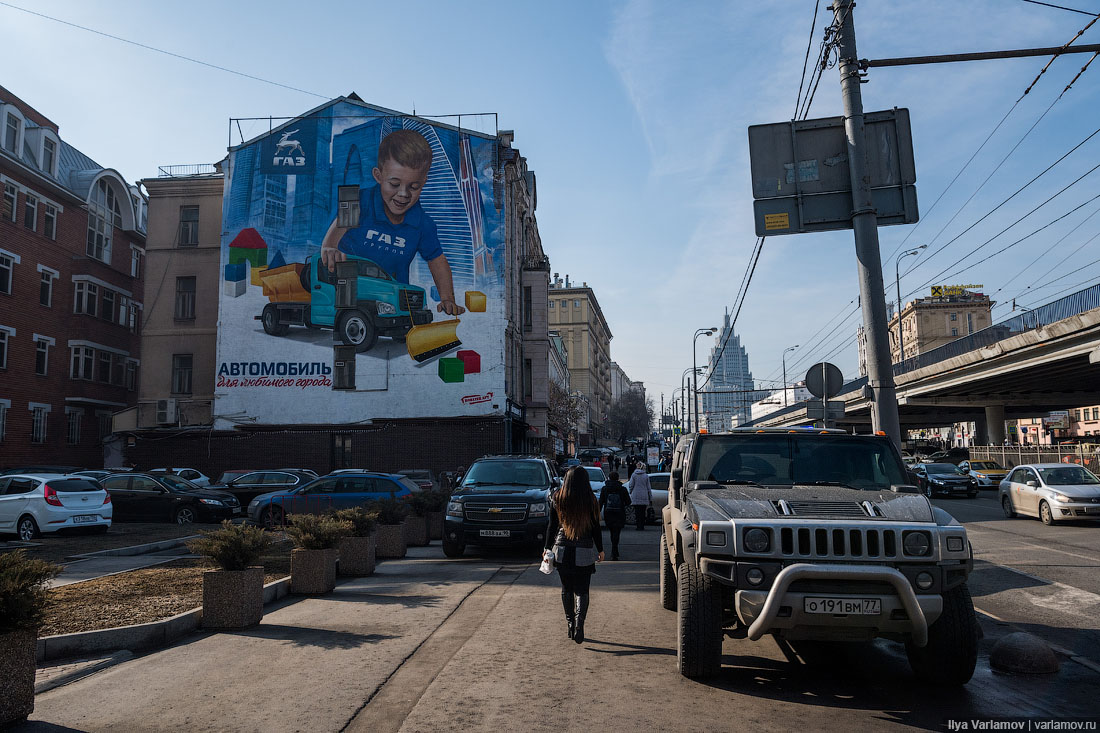 41.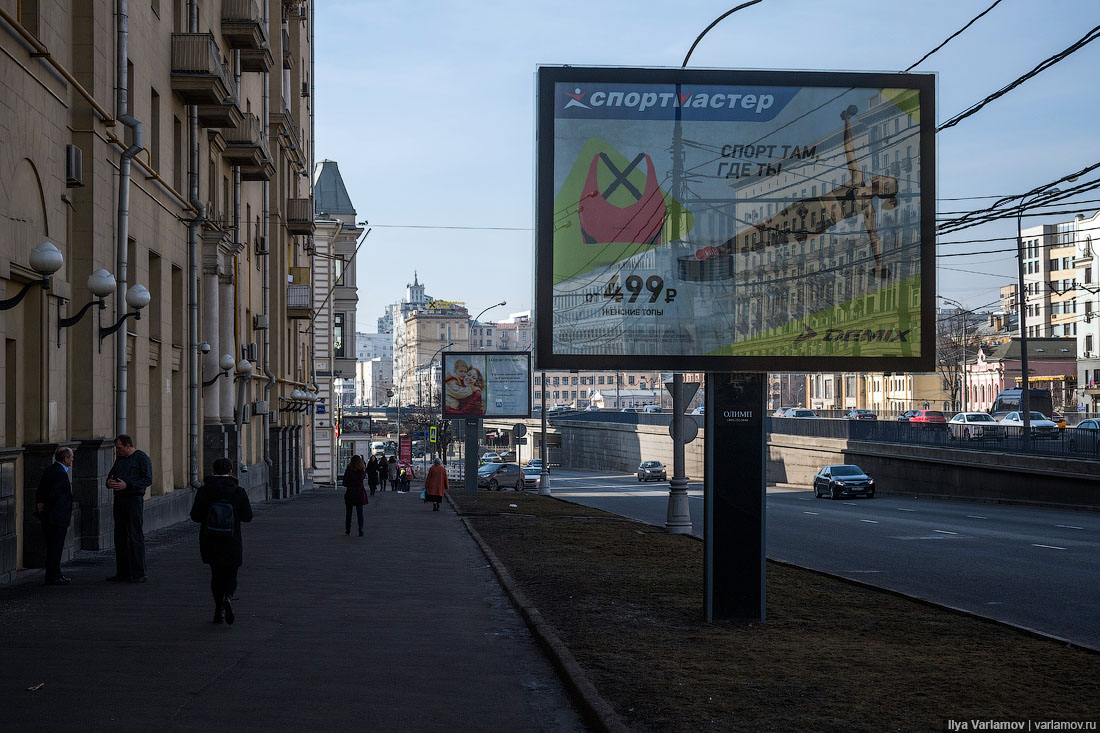 42Hotel "Ararat-Hyatt". A place that is familiar to every caring Muscovite. Here is the most boorish administration that constantly spits on the rules. Guests' cars are parked right on the bike path, they seize the city's parking spaces, etc.
Related news
Moscow walk: reconstructed streets after winter image, picture