Russia will spend 642 million rubles for the restoration of the dome of the Capitol in Havana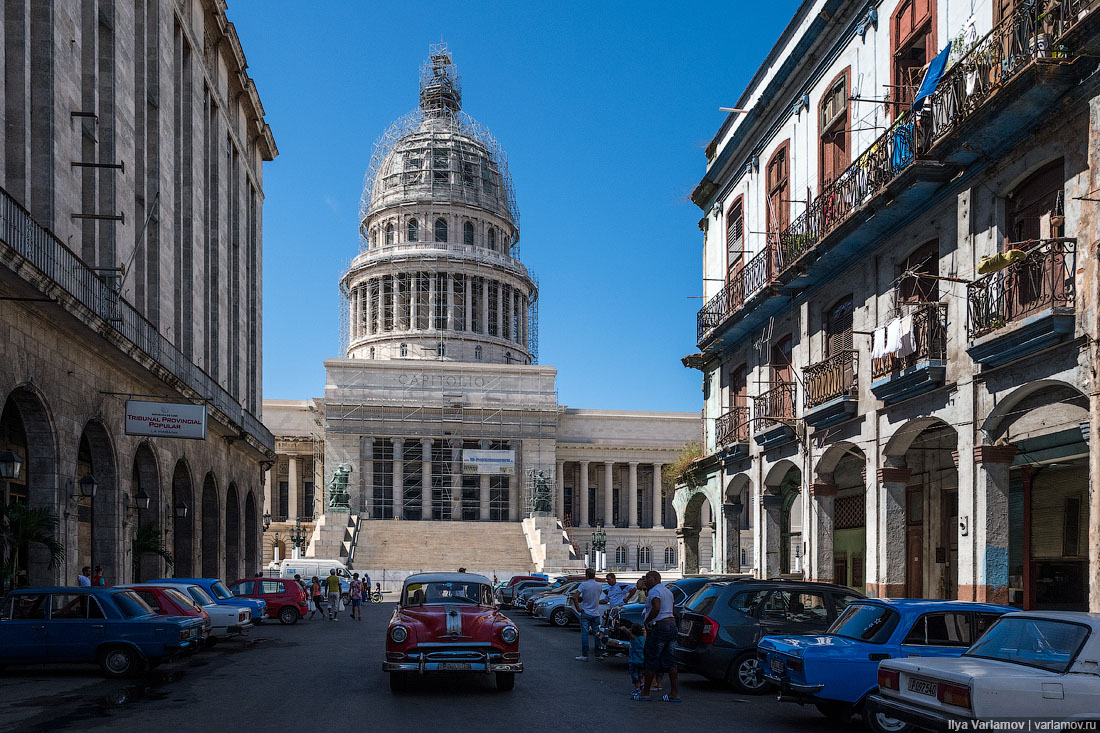 Russia will spend about 642.5 million rubles to restore the dome of the National Capitol in Havana, the capital of Cuba. The relevant information is posted on the portal of public procurement. Work should begin in August of this year and end in December next year. Money will be allocated from the federal budget.
Who exactly will be the performer of work, is not called. RBC was unable to reach the contract's official for the presidential administration, Valery Pakuro. In the "State foreign ownership" could not tell RBC, who is selected as a contractor of work.
The fact that Russia will take part in the restoration of the Capitol, it became known in May 2016. Then the speaker of the Federation Council, Valentina Matvienko, reported this at a meeting with the first deputy chairman of the State Council and the Council of Ministers of Cuba, Miguel Diaz-Kanel Bermudez.Matvienko explained that the Cuban parliamentarians had asked for assistance in the restoration of Russia.
In May 2017 it became known that the Department Manager announced a competition for the design work on the restoration of the dome, then it was reported that the maximum contract price for the project would be 20 million rubles. However, in June of the same year, the procurement was canceled.
RBC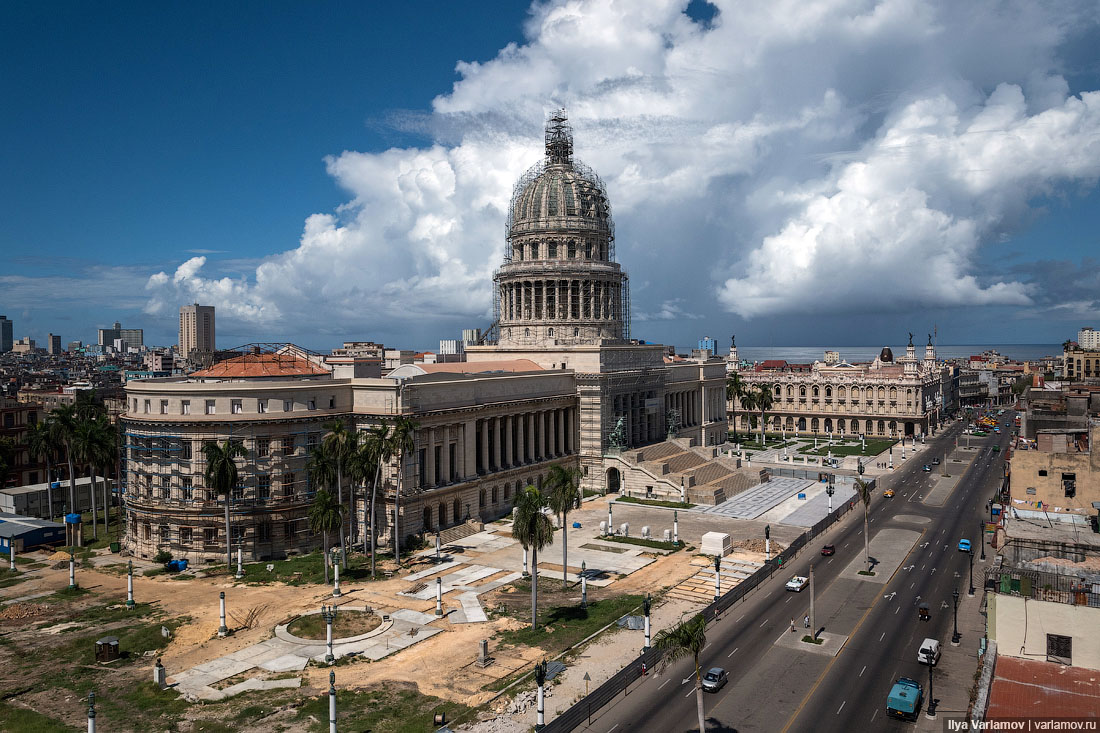 By the 500th anniversary of the Cuban capital [it will be celebrated next November], it is planned to complete the restoration of the Capitol for eight years. In March, the northern wing of this magnificent building opened to visitors.
The Capitol is located in Old Havana, next to Central Park and the Bolshoi Theater. It was opened in 1929 under President Gerardo Machado and until the 1950s was the tallest building in Havana. The construction of the Capitol took only three years and was carried out according to the project of Cuban architects Eugenio Raynieri Piedra and Raul Otero.
Before the victory of the revolution in 1959, the country's parliament met in the Capitol. Then the building was used as a congress center and was open to visitors. In recent years, the premises of the Capitol occupied the Ministry of Science, Technology and the Environment, as well as the Academy of Sciences of Cuba.
The exterior of the building, built in neoclassical style, resembles the Washington Capitol, but is not its replica. Cubans are proud to note that their structure is several meters higher than the American one. The height of the Havana building is almost 92 meters, Washington - 88 meters. The Cuban Capitol is also similar to the Paris Pantheon and St. Peter's Cathedral in Rome.
TASS, May 28
Cuban architecture. / Cuba Architecture.
Related news
Russia will spend 642 million rubles for the restoration of the dome of the Capitol in Havana image, picture