The daily life of the heroes of classic paintings is interesting: with sex, crime and love
Yes, that is right. The iconic heroes of classic paintings may have more fun than you! Well, at least in Barry Kite photo collages.
In his witty and inimitable art, Vincent Van Gogh is the guy who escaped from the movie to the pub, hoping that he never gets into trouble with the law. And yes ... he frolics with the quirky Mona Lisa. Meanwhile, "The Girl with a Pearl Earring" dances in clubs for adults, and breakdancing rages in the Louvre Museum.
... So, yes, their life is full of adventures).
Parodies of Barry Kite discuss censorship and art with mockery or soft irony, but they always smile at your face, if not madly laughing at stamps ... And this is good for your health because such a cheeky look at masterpieces and ordinary life offers you to laugh )))
He won several awards for art and his work in numerous private and corporate collections.
Barry Keith considers the style of social and political parody as a "repositioning" of artistic historical and modern media.
"Sexual Harassment in the Workplace"
It is worth 450 million.
(Salvator Mundi is waiting for a lawsuit from Mona Lisa)
In the night club
"Closing time"
(you know, once girls were more beautiful ... And the grass is greener)
"Sunday, in search of the car"
An updated version of the old beloved: Georges Cera "Sunday afternoon on the island of La Grande" with parking issues.
Taken:
unique templates and modules for dle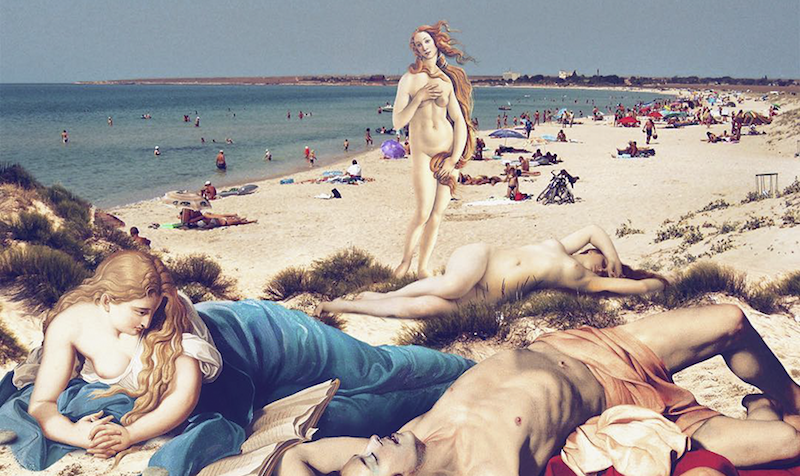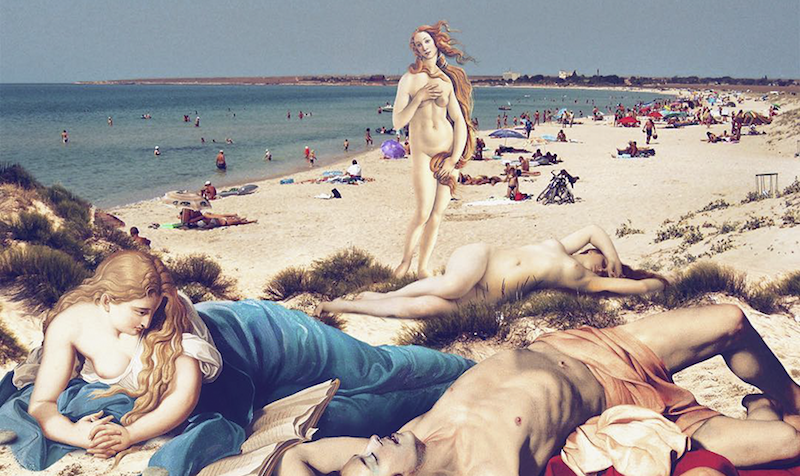 Venus on a nudist beach: how heroes of classic canvases fit into modernity
Alla Mingaleva is a Ukrainian artist living in Yerevan today. The girl really liked us with her creativity, namely collages, in which she
Hooligan nonfiction "Abominable art"
Reached the hands of "disgusting art. Humor and horror in the masterpieces of painting ", a book written by Sophia Bagdasarova and published by the publishing house Bombora.
Related news
The daily life of the heroes of classic paintings is interesting: with sex, crime and love
The daily life of the heroes of classic paintings is interesting: with sex, crime and love
The daily life of the heroes of classic paintings is interesting: with sex, crime and love
The daily life of the heroes of classic paintings is interesting: with sex, crime and love
The daily life of the heroes of classic paintings is interesting: with sex, crime and love