These star sons look as good as their handsome dads!
2-10-2017, 12:02
Genes are no joke. If the father is handsome, then the son will most likely catch on himself the admiring glances of the girls. And these guys are lucky from all sides! Their fathers are rich, famous, and beautiful, and they generously shared all of this with their sons. So the sons of celebrities look no worse than their fathers!
David Beckham
... and Brooklyn Beckham
17-year-old Brooklyn Beckham meets with Chloe Grace Moretz and tries himself in the modeling business.
Tom Hanks
... and Chet Hanks
Clint Eastwood
... and Scott Eastwood
Scott Eastwood makes an acting career, he starred in the film "Suicide Squad", and also appeared in episodic roles in a pair of pictures of his father - "Grand Torino" and "The Unbowed".
Rob Lowe
... and John Low
John Lowe is studying at Stanford University and also dreams of an acting career.
Arnold Schwarzenegger
... and Patrick Schwarzenegger
Patrick - novice actor and model. And besides, he is the former boyfriend of Miley Cyrus, which also characterizes him as a notable heartthrob!
Stellan skarsgard
... and Bill and Alexander Skarsgard
Both Bill and Alexander are novice actors.
Will Smith
... and Trey Smith
Will Smith's eldest son Trey is already a fairly well-known DJ, and besides, a trendsetter for Los Angeles youth.
Pierce Brosnan
... and Sean Brosnan
Sean Brosnan seems to have surpassed even dad in sex appeal! He is an actor, starred in TV shows, but with such a look, no doubt, one day he will inherit the role of James Bond!
Jeremy irons
... and Max Irons
According to rumors, Max inherited not only the attractiveness, but also the talent of the father. He is actively acting in films, his record includes such films as "Little Red Riding Hood", "Guest", "Woman in Gold", as well as the series "The White Queen".
Jude Law
... and Rafferty Lowe
Rafferty is making progress in the modeling business, working with a number of well-known brands such as DKNY.
Jack Nicholson
... and Ray Nicholson
Ray Nicholson worked as an assistant director on two projects, but then decided to go along the family path and became an actor. His father's smile is clearly!
Dennis Quaid
... and Jack Quaid
Jack is a copy of dad! He, of course, is also an actor, and quite successful: he, in particular, played in the "Hunger Games" and in one of the main roles in the popular musical series "Vinyl".
Related news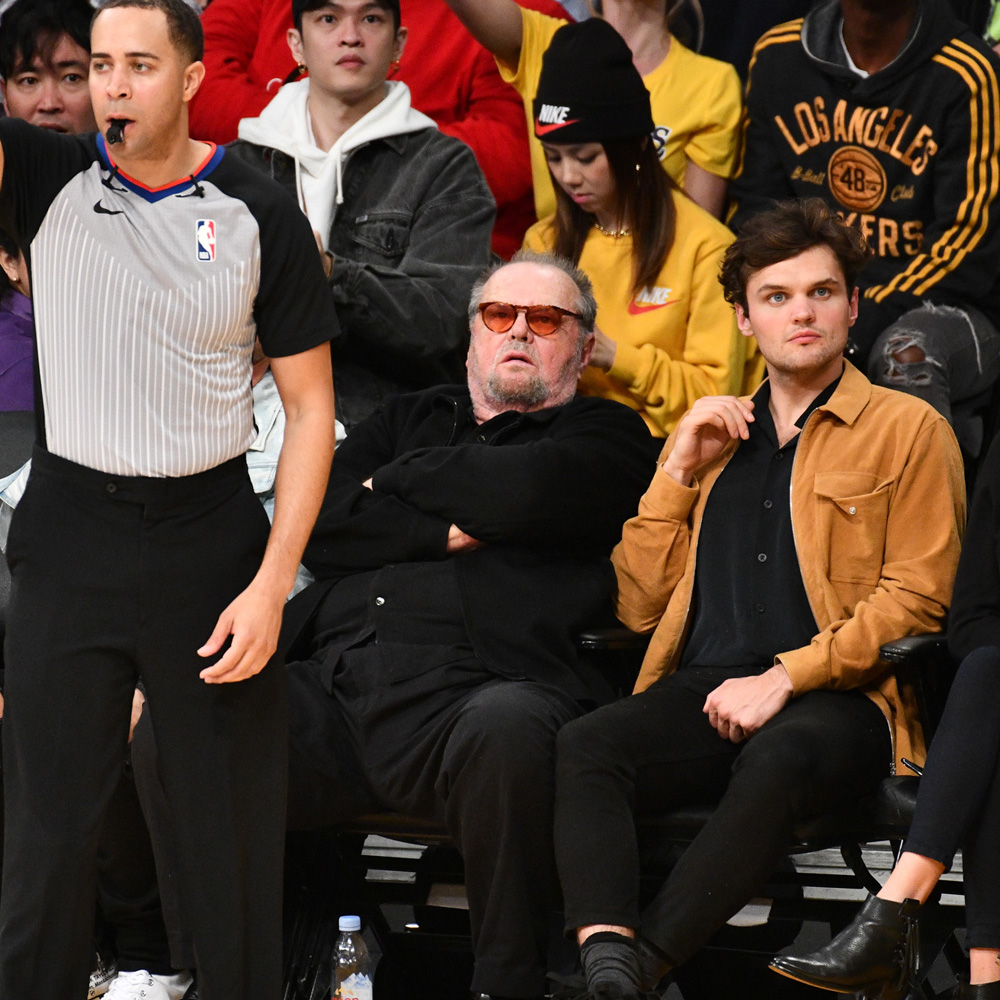 These star sons look as good as their handsome dads
These star sons look as good as their handsome dads
These star sons look as good as their handsome dads
These star sons look as good as their handsome dads
These star sons look as good as their handsome dads