Vietnamese dong, the rate against the ruble and the dollar
The Vietnamese dong is the national currency and has the international letter designation VND. The currency sign is little known outside the country, since it is not very popular among stock speculators.
Description
1 Vietnamese dong contains 10 hao or 100 sous, which are used as bargaining chips. From the Vietnamese language, the name of the currency "dong" can be translated as "copper" or "bronze."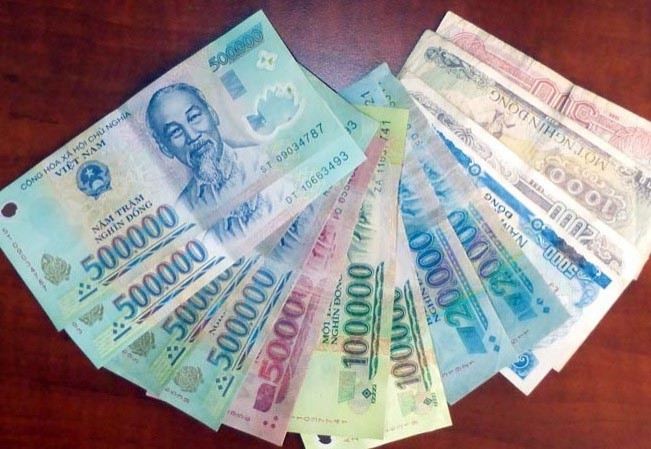 The modern dong is different from the money of the old model, which were replaced in 2003 by more durable and wear-resistant polymer banknotes. The government of the country with particular trepidation refers to national currency, as the currency is a symbol of the independence and identity of the state and the people.
Currency history
The previous monetary unit was the Indo-Chinese piastre, which was used on the territory of the country in the French colonies from 1886 to 1957. After the division of the country into North and South Vietnam, governments of different countries began to issue their own banknotes under the name "Dong".
In the northern part of the first time the Vietnamese currency Dong was released in 1947. Its price was set at 1 dong per 1 Indochinese piaster. However, until 1954, piastres were continued to be used in parallel in the state as a means of payment.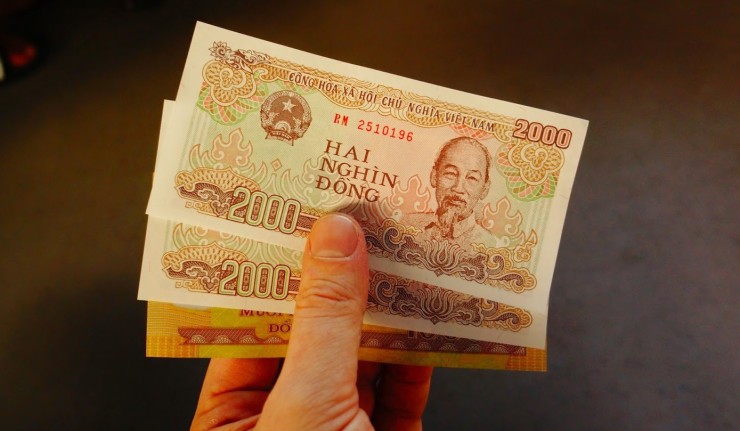 In 1951 and 1959 financial reforms were carried out in the country, which led to the exchange of piastres for dongs in a ratio of 10: 1 (dong 1947) and 10,000: 1 (dong 1951). After that, the French colonial currency finally ceased its circulation in the North. Vietnam
In the southern part of the fragmented country, the first dongs were printed only in 1955. Indochinese piastres were exchanged for dongs at a rate of 1 to 1. Piastres continued to be used along with dongs until 1957.
When Saigon (now Ho Chi Minh) fell in 1975, a new monetary unit was introduced, called the "free dong." Exchange operations were carried out at a rate of 500: 1.
Vietnamese currency today
In 1978, the unification of South and North Vietnam took place. Financial reform was immediately carried out, and the old banknotes of both states were exchanged for a new currency.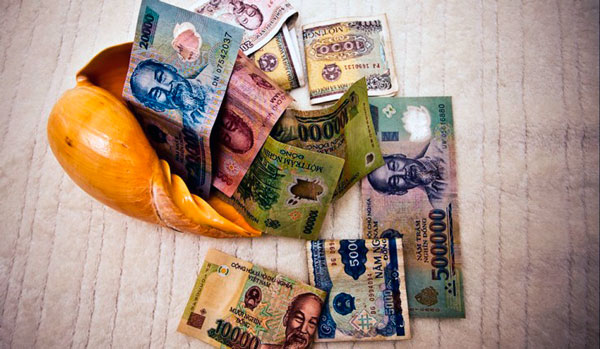 In the 80s. There was a very high inflation in the country, so in 1987 new banknotes worth 100, 200, 1000, 2000 and 5000 dong were issued.In 1990, 10,000 dong bills were issued, in 1991, 20,000 bills, and in 1994, 100,000.
Today, polymer banknotes in denominations of 100 dong to 500,000 are used. Small banknotes are rarely used in reality, since their purchasing power is extremely small.
Vietnamese dong course
As of July 2018, approximately 1 Russian ruble contains 370 VND. Accordingly, the rate of Vietnamese dong to ruble is about 0.002695. This indicates an extremely low value of the national currency of this country. Despite the rapid development of the state's economy in Southeast Asia, it is experiencing many problems, which is why interest in its currency is low.
In addition, there are many other political, economic and social problems affecting the position of the Vietnamese dong to the ruble and other monetary units of the world. Although in recent years the situation has improved somewhat, it is therefore likely that the course of the country's national money will become more stable.
Vietnamese dong to dollar and other currencies
If you compare the US dollar with Vietnamese money, the situation will be even worse than with the ruble. In 1 unit of the national currency of the United States contains approximately 23 thousand dong. And in one VND there are a little more than 0.000004 (4 millionths).
It is not surprising that stock traders do not want to trade in Vietnamese currency, because it is unstable, besides it has a catastrophically low cost.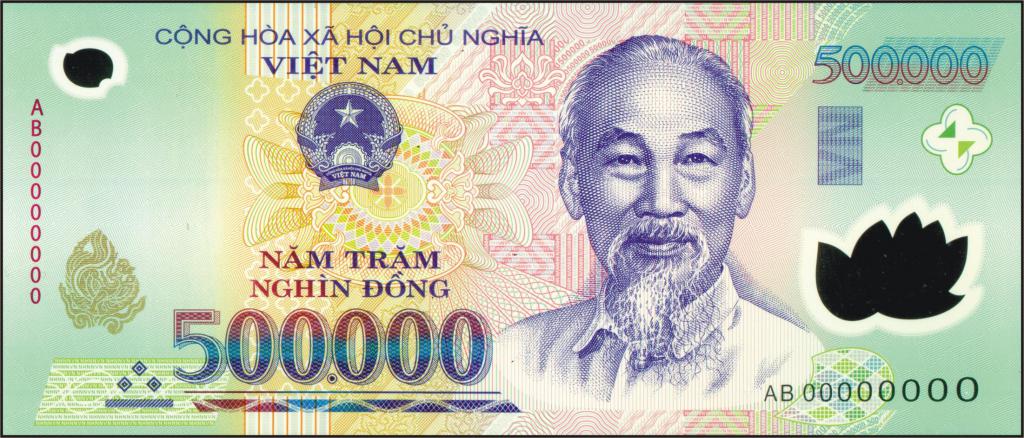 If you translate one dong to the euro, you get something like this: 0.000037. Of course, in no one exchanger, no one will accept 1 Vietnamese dong. For one euro you can get almost 27 thousand VND.
Approximately the same situation will be if you compare the dong with the Canadian and Australian dollars or the British pound. With other currencies, the situation may be different. The exchange rate changes quite often, and fluctuations can be very large, since the dong is unstable. This should be taken into account when calculating the exchange rate, and use the latest, relevant data to calculate the correct value of money.
Exchange operations
Traditionally, it is assumed that you need to exchange your money for local money in banks or other financial institutions, but in Vietnam, especially in tourist cities, you will not only be willing to change money there. You can change in hotels, airports, offices of travel companies, shops with jewelry, as well as in restaurants and bars.Often the rate is more profitable in non-core exchange offices than in banks.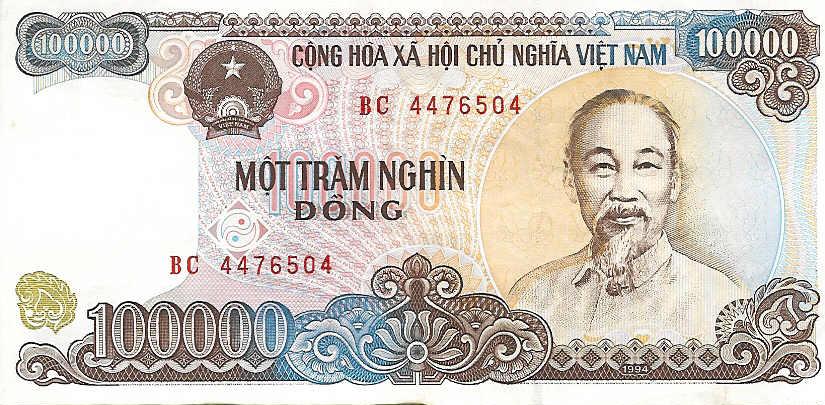 Of course, the easiest way to exchange US dollars. Euros and pounds are also pretty tradable, with other currencies will be more difficult. Russian rubles can be realized from street money changers, and in tourist cities, where the main flow of visitors from the Russian Federation (Nha Trang, Mui Ne), rubles can be changed in financial institutions, hotels, etc.
It is necessary to understand that there are no problems with exchange in popular resort towns, but if you leave the area chosen by tourists, it will be almost impossible to carry out such an operation in the depths of the country. In small towns or villages there may not be ATMs or exchange centers at all. Therefore, if you decide to go on an independent journey through the country, it is better to acquire enough cash in local money.
Cashless payments
Vietnam is a country of contrasts, where ultramodern skyscrapers and small fishing villages, where there is not even electricity and cellular communication, get along. In the resort centers, where many foreign tourists, there are almost all the benefits of modern civilization, but even here you need to keep in mind that paying with a plastic card will only work in restaurants, hotels, large supermarkets and boutiques.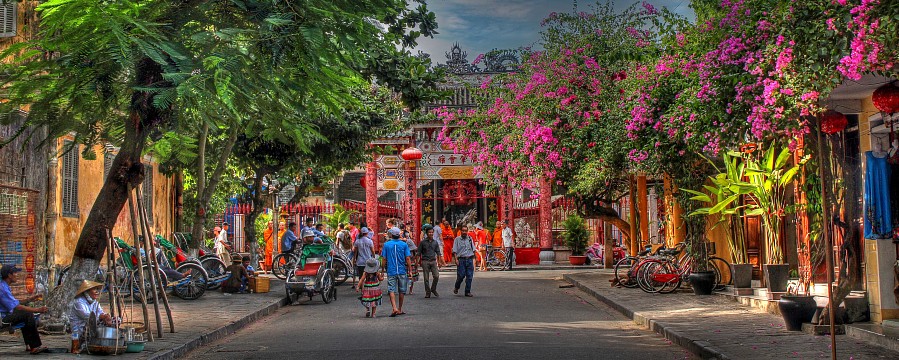 It is unlikely that you can buy a souvenir on the street market or pay for a taxi, as far from all outlets are equipped with non-cash payment terminals. Therefore, you should always carry with you a sufficient amount of cash so that problem situations do not arise.
The country is actively developing, and modern technologies and trends come here very quickly. Therefore, the situation with cashless payments becomes less problematic. However, for several more years, it will be quite sharp.
ATM cash withdrawal
In Vietnam, the best option for cash withdrawals are ATMs of major reputable banks. Most often they are located in hotels, restaurants and modern shopping centers.
It is not recommended to use unverified ATMs, as there are cases when banknotes are replaced by counterfeit ones.
Conversion when withdrawing national money from an account in foreign currency will be extremely disadvantageous for a tourist, due to the "predatory" course. Therefore, it is better to exchange enough rubles or dollars into Vietnamese dongs in advance in Russia.
It is also worth considering that when withdrawing money through an ATM, a commission of at least 50,000 VND will be charged. In addition, an additional fee can be taken by the Russian bank that issued your card.
Since both the Vietnamese and Russian national currencies are not very stable, it is best to conduct exchange operations in US dollars. Therefore, in advance exchange rubles for USD, and in Vietnam for them - for local currency.
Interesting Facts
In Vietnamese, the name "dong" is applied to absolutely any monetary unit. To understand which currency in question, the name of the country is added.
Due to the extremely low cost of VND, in Vietnamese, the Vietnamese most often understand 1,000 as 1 Dong. In some small establishments, prices may be quoted with this in mind. Therefore, you need to be careful when buying and specify the cost. Major retail outlets, restaurants, hotels, etc., are not abused.
On the 5-dongovyy bill of 1958 sample depicted Soviet tractor DT-54. On the banknote of 10 units, issued in 1978, was drawn tractor TDT-40, created at the plant in Petrozavodsk. At 200 dongs in 1987 is an illustration of the tractor "Belarus", produced at the Minsk plant.
Conclusion
Before traveling abroad, it will be useful to study not only laws, national peculiarities and interesting facts about the country where you are going to rest, but also to get acquainted with the national currency. This will not only avoid unwanted financial difficulties or problems with the exchange, but also allow a better understanding of the country and its population. After all, the national currency is a kind of "face" of the country, its business card.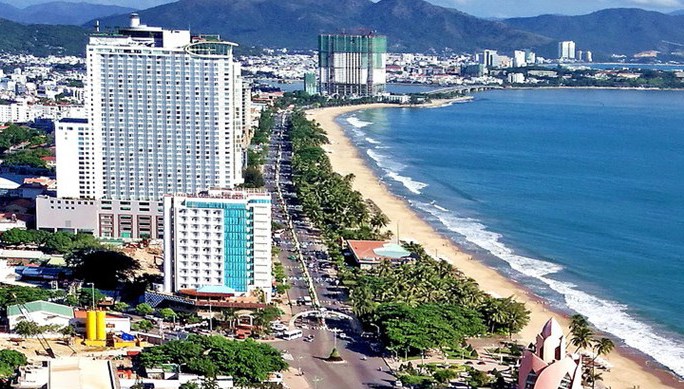 Vietnamese dong has a very interesting story full of events. With regard to travel to rest in this Asian country, then you need to take into account several features that have been described in this article above. If you take them into account and warn yourself in advance against undesirable situations, then there will be no particular problems. You can always find a solution, after all, Vietnam is a modern country that seeks to make the rest of foreign tourists as comfortable as possible.
Related news
Vietnamese dong, the rate against the ruble and the dollar image, picture, imagery