Zinochka from & quot; Ivan Vasilyevich is changing his profession & quot ;. Photo tests
Choosing an actress for the role of Zinochka, the wife of the inventor Timofeev in the film "Ivan Vasilyevich Changes the Profession," director Leonid Gaidai used a lot of work. He very meticulously studied the photo tests of each actress. And judging by the album, there were a lot of them - both popular and obscure. (Photo by ITAR-TASS)
Interestingly, Gaidai searched for the performers of the main male roles only from well-known actors, but for women he probably wanted to make a "discovery", give the audience a new comedy star (which he did in previous films of "Y" and "The Captive Caucasian").
Here, for example, samples of the Photo by Natalia Vorobyova, who played Ellochka Shchukin in "12 chairs"
Catherine Markova, by this time was known only for the role of Gali Chetvertak in the movie "... And the dawns here are quiet"
Samples of Natalia Gundareva, who has by that time only a few episodic roles behind her back
And this is Natalia Bogunova, teacher of Russian language and literature in the "Big Change" and Snow Maiden in the "Spring Fairy Tale"
And of course, Natalya Selezneva, who really wanted to once again play with Gaidai
It was not possible to open the "star" - Natalya Selezneva won in the casting. But there was no "crony". She participated "in the competition" on general terms.
Interestingly, many of the actresses tried out for two female roles at once - Zinochka, the wife of the inventor and the Queen Marfa Ivanovna, the wife of Ivan the Terrible. Here, for example, samples for the role of Queen Natalia Gundareva and Natalia Selezneva
And here is another interesting point, some of Selezneva's photo tests were then used by Gaidai to design the apartment of the inventor and actress
Sources Photo
www.tele.ru/cinema/hits/khoroshaya-devushka-lida-i-drugie-podruzhki-shurika/
www.kino-teatr.ru
www.gorod.tomsk.ru/index-1290761916.php
www.famousfix.com/topic/natalya-seleznyova/photos
www.archdesignfoto.com/udivitelnoe_smeshnoe_nerealnoe_ivan_vasilevich_menyaet_professiyu.html
See also:
Who could play Ivan the Terrible
in the film "Ivan Vasilyevich
changing profession "
Who could play Shurika
in the film "Ivan Vasilyevich
changing profession "
Why Yuri Nikulin
didn't star in "Ivan
Vasilyevich changes profession "
Photo tests for the role of Miloslavsky
in the film "Ivan Vasilyevich
changing profession "
Who in the USSR received an award
for inventing a time machine?
"Ivan Vasilyevich is changing
profession. "
Related news
Zinochka from quotIvan Vasilyevich is changing his professionquot. Photo tests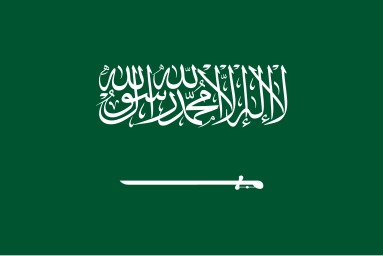 Zinochka from quotIvan Vasilyevich is changing his professionquot. Photo tests
Zinochka from quotIvan Vasilyevich is changing his professionquot. Photo tests

Zinochka from quotIvan Vasilyevich is changing his professionquot. Photo tests
Zinochka from quotIvan Vasilyevich is changing his professionquot. Photo tests